City officials and Kite Realty Group Trust leaders have laid out timing and financing details for a planned Indiana Convention Center expansion and hotel project at Pan Am Plaza, planned between Illinois Street and Capitol Avenue, just south of Georgia Street.
The project, expected to cost as much as $550 million to construct, has been in the works for several years as Kite and the city worked to reach an agreement. Here are five things you need to know about the project as it stands today.
1. Construction might not start until the end of 2022.
Per its new agreement with the city, Kite has until the end of 2022 to begin construction on the first hotel. Because the convention center expansion and the hotel will be built at the same time, that means construction of the convention center expansion, which includes a 50,000-square-foot ballroom, won't begin until then.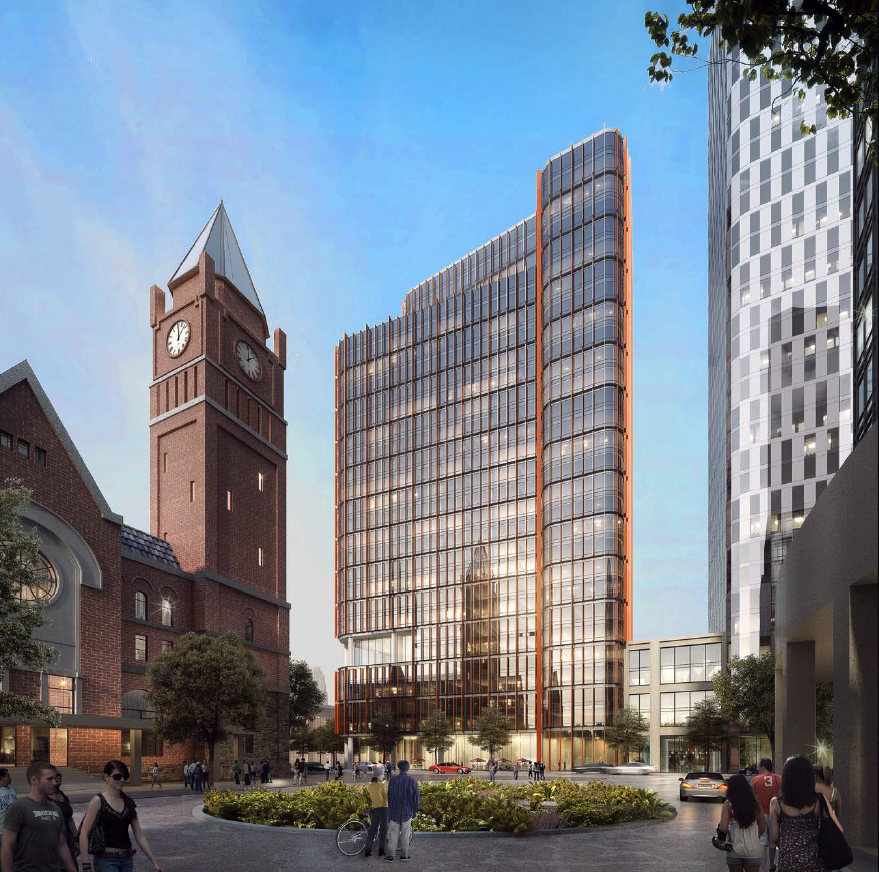 2. Kite isn't receiving city subsidies to build the hotels.
Kite was chosen in 2018 as master developer for the project through a city-issued request for proposals and owns the land. It won't receive a dime from the city for construction of the two hotels that are key to redeveloping the site. Kite will finance the hotels, one with 800 rooms and the other with 600 rooms, privately. However, the attached, $125 million convention center expansion will be publicly financed. The city will issue $150 million in bonds that will be paid off with tax-increment financing dollars, including those generated by one of Kite's hotels.
3. The ballroom will be big. Really big.
Plans for the convention center expansion include a 50,000-square-foot ballroom, to be used for conventions and other large events, that will be the largest in the state. Visit Indy representatives say the ballroom will be the 10th largest in the nation.
4. It could be quite a wait before the second hotel is under construction.
In responding to concerns from downtown hotel owners about whether the market can sustain 1,400 new rooms, the city and Kite previously said the hotels would be built one a time. As part of the new project agreement, the second hotel won't be constructed until the city is confident demand exists for it. There will be a five-year period after the first hotel opens in which the city will study the market, looking for a two-year consecutive period when occupancy is at least 72% before giving the green light for the second hotel.
5. The first hotel, called the Signia, will be the tallest in the city.
Planned to be 472 feet tall, the 800-room first hotel, will be the tallest in the city, taking over the JW Marriott's standing. The JW stands about 376 feet tall with 34 floors. The Signia also will be the fourth-tallest building in Indianapolis behind Salesforce Tower, One America Tower and Regions Tower, respectively.
Please enable JavaScript to view this content.