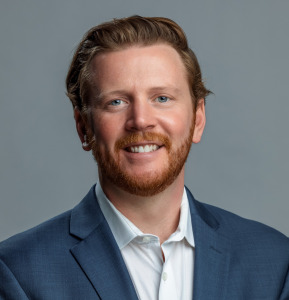 Mike Schmuhl, former presidential campaign manager for Pete Buttigieg, has thrown his hat in the ring to become chair of the Indiana Democratic Party, he announced Wednesday.
Schmuhl, 38, will run on a ticket with Myla Eldridge, clerk of Marion County since 2014. Eldridge would serve as vice chair of the party if elected.
Schmuhl, a South Bend native, will run against Trish Whitcomb, who was campaign manager for former Indiana Superintendent of Public Instruction Glenda Ritz in 2012.
Former Indiana State Rep. Karlee Macer announced she was running for the post in November, but withdrew from consideration late last month.
John Zody, who has been party chair since 2013, announced in November that he would retire when his term expires in March.
As campaign manager for Buttigieg, Schmuhl oversaw a team of 600 members and a budget of $100 million. Buttigieg, former mayor of South Bend, dropped out of the race late in the primaries but built a national reputation. He was sworn in as U.S. Secretary of Transportation in President Joe Biden's administration last week.
Schmuhl previously managed Buttigieg's campaign for mayor of South Bend and then served as his first chief of staff.
In 2010, Schmuhl managed former U.S. Rep. Joe Donnelly's successful reelection to the House of Representatives.
"We are at a turning point for both our party and our state," Schmuhl said in written remarks. "The Indiana Democratic Party needs a fresh vision and a strategic plan to start winning again to improve the lives of Hoosiers in every part and corner of our state."
The Indiana Democratic Party State Central Committee selects the next chair, vice chair and other officers during the reorganizational meeting on March 20.
Please enable JavaScript to view this content.