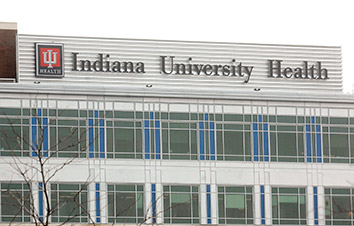 A prominent Indianapolis surgeon is suing Indiana University and Indiana University Health, claiming they broke his contract and interfered with his ability to get another job.
Dr. Rajiv Sood filed suit March 4 in Indiana Commercial Court, claiming breach of contract, tortious interference with employment relationships and tortious interference with a contract.
Representatives from IU Health and IU School of Medicine declined to comment on the lawsuit.
Sood worked as professor of plastic surgery at IU School of Medicine and was medical director of the Fairbanks Burn Center at Eskenazi Health from the early 1990s until he was fired in February 2018. The reasons for the termination were not spelled out in the lawsuit.
According to the complaint, IU Health's director of plastic surgery sent an email to multiple people associated with the hospital system, the medical school and Eskenazi Medical Group,  one day after the termination, which said that effective immediately, no student, resident or fellow could have any official contact with Sood "in the course of clinical care or academic activities."
On April 16, 2018, the medical school dismissed Sood and stripped him of his tenure and full professorship, effective Aug. 30.
In the meantime, Eskenazi Health hired Sood in its burn center. Before hiring him, Eskenazi conducted multiple investigations of Sood "and concluded that the allegations against him were unfounded and were based on unsubstantiated rumors." The complaint did not spell out the allegations or rumors.
The medical school and Eskenazi, which have a close working relationship, negotiated a remediation plan for Sood that included an adjunct faculty appointment. But the medical school ultimately rejected the plan, the complaint said.
"Because of IUSM's retaliatory actions, Dr. Sood had limited interaction with residents and other learners at Eskenazi, was forced to step down as the Eskenazi Chief of Plastic Surgery, and was left with the hospital administrative position of medical director," the complaint said.
In 2018, IU Health and/or the medical school demanded that Eskenazi remove Sood from his position as director of the burn unit and terminate his employment, according to the complaint.
In  2019, IU Health, the medical school and Eskenazi were negotiating the terms of a Burn Unit transition plan, under which Sood would voluntarily step down as director of the Eskenazi Burn Unit no later than 2025, and then serve as associate director of the Burn Unit afterward.
"Dr. Sood fully expected that his employment at Eskenazi would continue at least through 2025, if not later, under the terms of the transition plan," the complaint said. On Sept. 22, 2020, Eskenazi fired Sood without cause.
The lawsuit says IU Health and the medical school caused Eskenazi to terminate Sood, repeatedly disrupting and interfering with his ability to practice medicine.
After leaving Eskenazi, Sood received a job offer from St. Vincent Medical Group in Indianapolis. But St. Vincent rescinded the job offer in October 2020, due to the actions of IU Health and the medical school, the complaint said.
Sood remained without a job from September 2020 until last month, when he took a job outside of Indiana.
Sood graduated from Albany Medical College, completed his residency at Temple University and completed his plastic surgery residency at the Cleveland Clinic.
Please enable JavaScript to view this content.