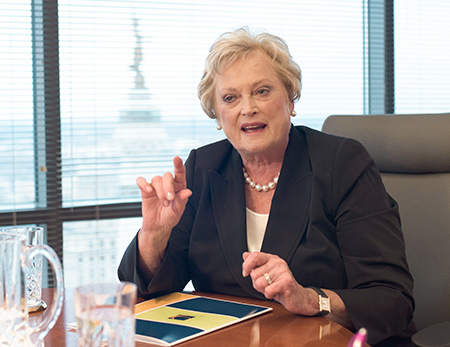 Indianapolis businesswoman and philanthropist Christel DeHaan is nearly 75 years old and she knows that someday she'll have to slow down.
Someday. Not now.
DeHaan still actively runs Christel House International, the educational not-for-profit she started in 1998. She works every day, including weekends, and travels to each Christel House school every year, which requires trips to three countries.

And DeHaan's dedication is financial as well. In 2016, she gave the group more than $6 million, about a quarter of its operating budget.
Despite that heavy dependence on her, Christel House doesn't have a leadership succession plan. It will, she said. Someday.
However, DeHaan said she has ensured that her financial support of the group will continue after she's gone. And while she knows she should consider retiring or stepping back from the day-to-day workload, she said she's in no hurry to make the transition.
"I have begun thinking about that because, you know, I'm not getting younger," DeHaan said with a laugh while sitting in the group's offices near Monument Circle. "I am now working through that by telling myself, 'You need to determine a date when you are going to do less.' And with doing less, somebody else then has to do more."
DeHaan launched the organization, which she views as an international business, following a trip to Mexico City where she saw the poor conditions children were living in and wanted to make a difference.
Fortunately, after selling the company she co-founded, Resort Condominiums International, for $825 million in 1996, she had the financial means to do so.
Christel House started as a way to end the cycle of poverty by educating and supporting children from kindergarten through high school and the start of their college and careers. The mission remains the same today, with nine schools in four countries.
To DeHaan, it's about doing something transformational and intergenerational—creating human capital instead of market capital.
She's been heavily involved with the not-for-profit since the beginning, which means a succession plan is critical, according to Indiana University Lilly Family School of Philanthropy professor Leslie Lenkowsky.
But he said DeHaan will take the necessary steps to protect the organization.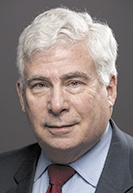 Lenkowsky
"I'm sure, as a good businesswoman, Christel does understand the importance of delegating," Lenkowsky said. "But in many ways, this is her baby, and she's going to stay involved for as long as she can."
And for now, the Christel House board trusts the founder to do what's best.
"This organization will be around well into the future," said Denny Ware, a longtime Christel House board member and executive chairman of the board for San Antonio-based CeloNova BioSciences Inc. "This woman is a very experienced person and an extremely responsible person. And she leaves very little to chance."
DeHaan has always wanted Christel House donors to understand she's investing more than just her time.

Every year, DeHaan covers administrative costs. In 2016, she contributed $6.1 million. Since 2010, she's provided an average of $5.7 million annually.
"If there is an operational shortfall, I fund that," DeHaan said.
And DeHaan has set up a system to make sure administrative expenses are covered "in perpetuity."
"In '98, that was a very unusual model," she said. "But I look at it from the function of, this is good stewardship."
DeHaan said she also wants donors to know all their money will go toward the children the group serves, not toward paperwork.
"To me, that's sort of formed a sense of partnership," DeHaan said. "We're partnering together—the donors who contribute to Christel House and the founder who contributes to Christel House."
Lenkowsky said it's not uncommon for founders to donate significantly to their organizations, because they are typically passionate about the mission.
At Christel House, donations from corporations, foundations and individuals (not counting DeHaan) accounted for $7.1 million in 2016, about 28 percent of the group's budget. The remaining funding came from government support for the schools and from fundraising events.
Results
At DeHaan's yearly visits, she helps prepare each school's business plan and budget for the next academic calendar, meets with education officials in each of the countries, and talks to donors.
A senior leadership team at each school reports directly to her, which keeps her busy. She works from home on Mondays but is in the not-for-profit's office at 10 W. Market St. most Tuesdays through Fridays.
"And I spend also quite a bit of my time over weekends, because there is lots to do," DeHaan said. "When you enjoy your work, work isn't really work the way other people might think work is."
She said it was her goal from the beginning to build the organization into an international company and knew that meant carefully watching certain metrics to gauge success at each location.
A study by Ernst & Young—which Christel House commissioned—found that, while 51 percent of South African students drop out of school before grade 12, only 6 percent of Christel House students in Cape Town did so from 2009 to 2014. About 95 percent of that school's graduates are either employed or continuing their education, while 48 percent of all 15- to 24-year-olds in the area are unemployed.
A separate study Christel House commissioned for its Bangalore, India, school found 98 percent of Christel House students pass grade 12, compared with 73 percent of students in other private schools and 64 percent of students in government schools. That study was conducted by Deloitte Touche Tohmatsu India LLP.
"I believe wherever you set the bar, that's where you'll be," DeHaan said. "Our entire academic program is very much enhanced through music, arts and sports programs, which are also critical to human development, and you don't have that in every school."
The K-12 schools provide students with education, nutrition and access to health care, and offer assistance as they apply to and attend college and prepare for jobs.
Each student develops a life plan—and a backup plan in case the first one doesn't work out—outlining what the student intends to study and what career he or she would like.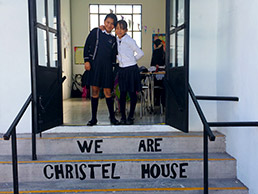 The school in Mexico City was the first Christel House International opened, in 1998. (Photo courtesy of Christel House International)
"Here is a case that you have a woman of immense talent and immense commitment, and she runs a business of educating a lot of kids that would have no other way to go," Ware said. "The kids come out of this seeing the world in a different light."
DeHaan eagerly shares stories about Christel House alumni that illustrate how the organization is improving the lives of impoverished children.
Some graduates have gone on to work for corporations like Hewlett-Packard, Chevron Corp., Dell and Deutsche Bank. Alumni include accountants, software engineers and aviation technicians.
Strategy
DeHaan strategically opened international schools in areas where she had experience from her time running RCI because she already knew how to operate a business in those countries.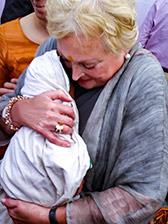 DeHaan travels across the world to check on the progress of her schools and the communities. Here she is in India for the opening of the Naya Raipur school. (Photo courtesy of Christel House International)
"It allowed us to get up and running at a much quicker pace," she said. "That was my way of giving back and saying, 'I was commercially successful here and now I'm going to do something for your country.'"
Each expansion location has been cautiously chosen based on a variety of factors. Areas with high levels of poverty, easy-to-work-with tax and legal structures, and access to resources are top of the list.
The first school opened in Mexico City in 1998; four more opened in four other countries within four years.
Growth slowed in the mid- and late 2000s, but has picked up again, with three schools opening in the past three years. In August, a school opened in Naya Raipur, India, and DeHaan said Christel House is finalizing plans for a school in Jamaica.
"Our expansion policies are actually very deliberately thought out," DeHaan said. "When you run centers and schools like Christel House, you have to be sure what you create, you are able to sustain… . We have huge fiduciary responsibility and a moral responsibility to our children."
Only one school has closed, but not because of failing operations. DeHaan said the academy in Venezuela closed several years ago because of the worsening political situation, but Christel House reached an agreement with a local educational organization to continue educating the enrolled children.
Thinking ahead
DeHaan's high level of financial and day-to-day involvement raises questions about what might happen when she's gone.
Lenkowsky said any organization needs three elements in order to thrive beyond its founder: high-quality programs, a well-known reputation apart from the founder, and strong partnerships with other entities.
The challenge for Christel House in the future? The name, according to Lenkowsky, because people will eventually become unfamiliar with the name Christel DeHaan or might assume an organization named for a person is fully supported by its namesake.
Another problem for some not-for-profits: "founder's syndrome."
"Founder's syndrome occurs when founders remain so heavily involved that his or her departure creates real problems for the organization's continued existence," Lenkowsky said. "There are examples where founders have not taken [succession] steps and the organizations have suffered because of it."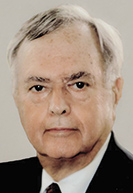 Ware
DeHaan said she recognizes the importance of succession plans and has started steps to ensure Christel House daily operations will continue without her direct involvement.
But she hasn't decided when she will step down or who could replace her.
"I'm not there yet 100 percent, but I'm aware of the responsibility and that I need to keep forging forward and develop a definitive plan of action," DeHaan said. "Christel House is a very, very complicated organization. In order to run it, it requires international business knowledge. It requires a passion."
Ware said the board regularly has discussions about succession, but won't pry into DeHaan's personal life.
"Christel will be 75 this year. She has enjoyed very strong health," Ware said. "As all of us get older, we watch our health. We all recognize we're not here for forever."•
Please enable JavaScript to view this content.