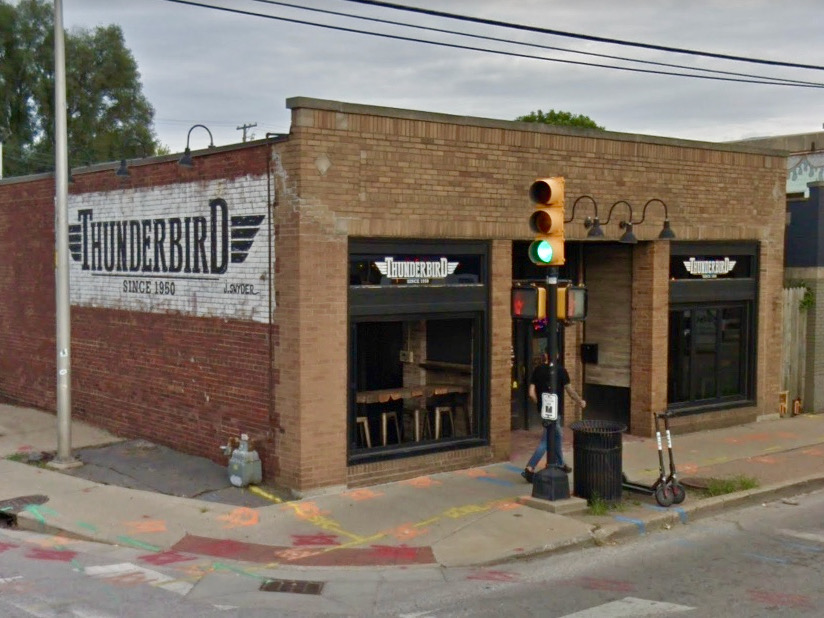 Thunderbird, a Fountain Square cocktail bar that revived the legacy of a building that hosted rockabilly shows in the 1950s and country music shows in the 1970s, plans to close permanently after a final night of operations on New Year's Eve.
According to a Facebook announcement posted Monday, Thunderbird, 1127 Shelby St., will close because co-owner Joshua Gonzales wants to exit the food and beverage business.
"The truth is I've lost my love for this industry," Gonzales wrote. "I've not set foot in a bar that wasn't one of my own in at least three years. I have little interest left in cocktails or the food scene. It doesn't inspire me as it once did. I've moved away from it and my commitment to running a bar has waned."
Gonzales, a mixologist who previously worked at Libertine and Ball & Biscuit, opened Thunderbird in February 2014 with restaurateurs Ed Rudisell and Carlos Salazar and real estate developer Jon Altman.
In recent years, Gonzales has shared his story of becoming sober with local media publications and podcasts.
In the Facebook post, Gonzales wrote that he had become healthy and also burned out since Thunderbird opened.
Regarding the bar, he wrote, "The neighborhood has changed. The craft scene has changed. The food scene has changed. The city itself has changed. The bar has morphed into various iterations molded by the staff, the guests and the needs of the [neighborhood]. In those nine years we had many highs and lows, put out hundreds of unique drinks and had some of the most talented bar and kitchen staff Indy had to offer."
During its first year, Thunderbird earned a notice in The New York Times, which described the bar's Minority Report cocktail as "bold and worthy on a chilly night."
Another bar launched by Gonzales, Jailbird, closed permanently this summer after four years of operations at 4022 Shelby St.
Please enable JavaScript to view this content.