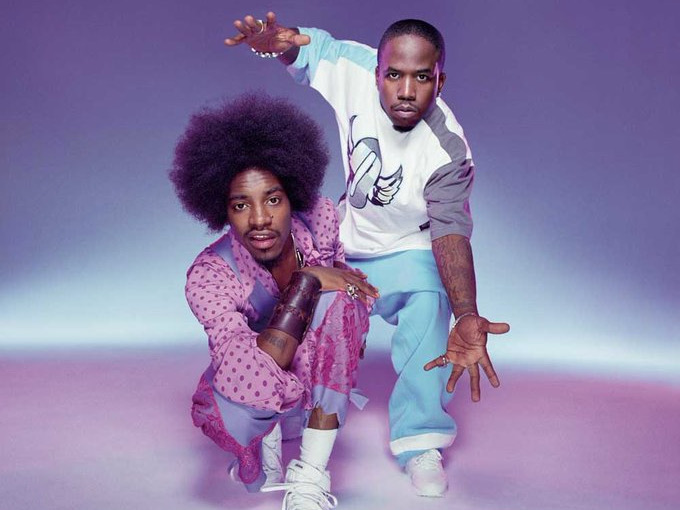 Tonic Ball, the annual benefit concert that uses cover songs to help fight hunger in Indianapolis, is set to return as an in-person event Nov. 18 in Fountain Square.
Organizers of the 21st edition of Tonic Ball unveiled Thursday a quartet of honored artists: Aretha Franklin, Jimi Hendrix, Outkast and Taylor Swift. Indiana musicians will perform songs popularized by Franklin, Hendrix, Outkast and Swift at four venues: Radio Radio, White Rabbit Cabaret, the Hi-Fi and Square Cat Vinyl.
In 2020 and 2021, Tonic Ball was presented as an online show because of the pandemic. Instead of celebrating the careers of a handful of iconic artists, the online editions of Tonic Ball featured renditions of one-hit wonders in 2020 and chart-topping hits in 2021.
"We are thrilled to be back in person for 2022, after two years of wonderful virtual experiences," said Kirsten Eamon-Shine, Tonic Ball committee co-chair, in a written statement. "Being back in these amazing Fountain Square venues means that more bands will be back in the mix, and we're excited to see how they show up to celebrate these music icons."
Since its debut in 2002, Tonic Ball has raised more than $1 million through sponsorships and ticket sales to donate to hunger relief agency Second Helpings.
In 2019, Tonic Ball raised enough money to provide more than 150,000 meals for people in need through Second Helpings, a not-for-profit that collects prepared and perishable food from wholesalers, retailers and restaurants and also trains people for careers in the food service industry.
At the first Tonic Ball, 12 acts paid tribute to country-rock pioneer Gram Parsons. The 2022 roster of honorees includes a pair of Rock & Roll Hall of Famers in Franklin and Hendrix. Swift has collected 11 Grammy Awards, while Outkast won six Grammys from 2002 to 2004.
The Nov. 18 edition of Tonic Ball will feature only honorees who grew up in the United States, something that hasn't happened since 2013​​—when the music of Tom Petty, Pixies and the Grateful Dead was celebrated.
In a change from the 2019 edition of Tonic Ball, four venues will be dedicated to specific artists rather than five. The Fountain Square Theatre, previously a site where a single artist was honored, will be used for a sponsor experience. Eskenazi Health is the event's sponsor.
Meanwhile, Square Cat Vinyl becomes a first-time Tonic Ball venue by succeeding Pioneer, which closed in 2019.
Honored artists have yet to be assigned to specific venues, which becomes valuable information when attendees dart from stage to stage to catch Indiana musicians play renditions of familiar songs.
Artists interested in performing as part of Tonic Ball are encouraged to sign up through Sept. 23 at tonicindy.com.
Tonic Ball's honored acts through the years
2002: Gram Parsons
2003: Elvis Costello
2004: Neil Young
2005: The Rolling Stones
2006: Prince, Talking Heads
2007: The Clash, Madonna
2008: Elvis Presley, Queen
2009: Bob Dylan, Led Zeppelin
2010: The Beatles
2011: Michael Jackson, R.E.M., David Bowie
2012: The Kinks, Stevie Wonder, U2
2013: Tom Petty, Pixies, Grateful Dead
2014: The Velvet Underground/Lou Reed, Fleetwood Mac, Nirvana/Foo Fighters
2015: Bruce Springsteen, Pink Floyd, Beck, Tina Turner
2016: The Beatles, Rolling Stones, Grateful Dead, David Bowie, Prince
2017: James Brown, Simon & Garfunkel, Dolly Parton, the Cure, Wilco
2018: Johnny Cash, Elton John, ABBA, Pearl Jam, Beyonce
2019: Radiohead, Beastie Boys, Ramones, Diana Ross, Bob Marley
2020: One-hit wonders (presented online)
2021: Chart-topping hits (presented online)
2022: Aretha Franklin, Jimi Hendrix, Outkast, Taylor Swift
Please enable JavaScript to view this content.