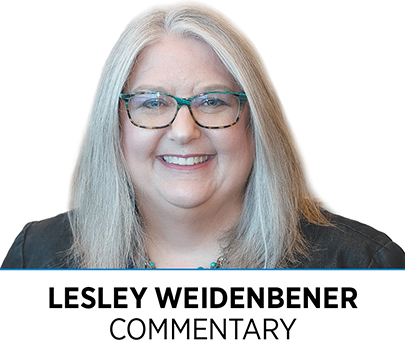 I'm a reporter and editor at heart but a photographer on the side. And now and then, when we don't have a photographer available, I get to go out and shoot for either our print issue or IBJ.com.
I love it. I find that people often feel less nervous around a photographer than around a reporter. They are more aware that you're there, but less careful about what they say. And so you get to see people in a more relaxed state.
Such was the case in December when I went to shoot photos for IBJ's cover story about the Cook Medical manufacturing plant under construction in partnership with Goodwill Industries.
Cook pledged to build the plant using only contractors and subcontractors with owners who are minorities, women, veterans or people with disabilities. People in the industry doubted Cook could do it. After all, some projects struggle to meet goals of 15% or 20% minority participation.
But Pete Yonkman, the president of Cook Group Inc., told IBJ it wasn't as difficult as he'd expected.
That's in part because Cook hired Akilah Darden, whose Darden Group consulting firm specializes in helping companies find minority contractors for projects. And Darden—whom I first met while producing an episode of IBJ's "The Freedom Forum with Angela B. Freeman" podcast—went into overdrive recruiting companies and spreading the word about what Cook was trying to do.
The project's general contractor is Harmon Construction Inc., a Black-owned construction firm, while 97% of the subcontractors are minority-owned companies and 3% are women- or veteran-owned.
"In all my years in construction, this is the first time I've been asked to do this—hire 100% minority-owned subcontractors," said William A. Harmon, CEO of the third-generation company he owns with his son, William B. Harmon, and his brother, Thomas Harmon. He's been in the business about 40 years.
Cook made minority vendors a priority in part because the project is in the Devington neighborhood, where 86% of residents are people of color, mostly African American.
While I was on site, I interviewed and shot photos of Homer Somerville, owner of Top Notch Brick, Block & Stone, who has been in the construction industry for 60 years. (I should note that, in last week's issue, I did not get the name of Somerville's company quite right. You can see the correction on page 10A of this issue.) He told me that hiring minority contractors in an area where a majority of residents are people of color sends a message to young people in the neighborhood that they can have a career in construction.
That's a sentiment I heard repeated throughout my afternoon at the construction site, where Black, Hispanic and white workers ate a holiday lunch together before heading off to their respective jobs—drywalling, window glazing, framing, plumbing and more.
But what struck me as even more important is the mentoring the subcontractors are receiving from the Harmons and from Darden. The work those firms are doing on the Cook project puts them in a much better position to earn a spot on another job—one without such aggressive minority goals—down the road.
Of course, many of the minority-owned subcontractors are accomplished companies who have done much bigger projects than the Cook plant, which, at 40,000 square feet, is fairly modest. But others are fairly young firms with less experience, and the Cook project could be a stepping stone to bigger things.
I'll be excited to see what happens, and I was happy to be able to glimpse the project through my camera lens.•
__________
Weidenbener is editor of IBJ. Email her at lweidenbener@ibj.com.
Please enable JavaScript to view this content.