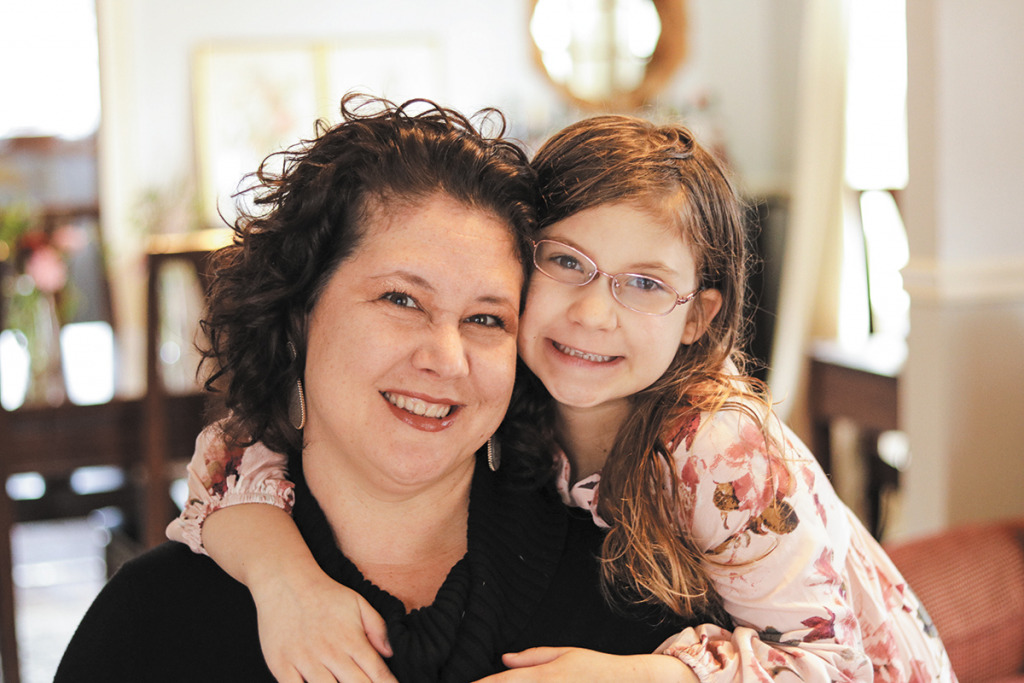 By the time the coronavirus hit Indiana, Kelly Tingle was already apprehensive.
As an internal-communications specialist at global engine-maker Cummins Inc., she had been dealing with the pandemic's impact in China and other parts of the world for weeks. So she had a good idea of what was coming.
"I was incredibly anxious about the health of my family and my daughter. I was afraid for my job. I was just so scared," she said.
On March 13, Cummins sent its staff home to start working virtually, an arrangement that continues today. That only exacerbated Tingle's anxiety, and she found herself crying in the shower so her 6-year-old daughter, Elena, wouldn't hear.
"I tend to be very connected with people. I'm an extrovert. I like feeling a connection with people and I was afraid all of that would be gone," she said.
And as her anxiety grew, so did her imagination. "It's like we were clinging to a future that seemed apocalyptic," she said.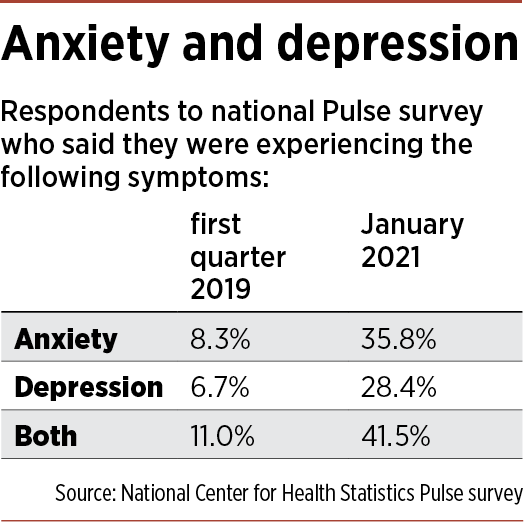 Tingle knew she had to act quickly. She had Elena to take care of and a job to do. Seven days after starting to work remotely, Tingle called her doctor.
"My anxiety presents itself as agitation, as getting really angry really quickly with people whom I would not normally," she said. "I was getting frustrated with my daughter. I was not as engaged at work because I was so angry. I just removed myself. That's when I realized that that's not my normal, that I needed some help to be the best I could be."
Her doctor increased the dosage of her anxiety medicine, which started to ease her mind within a few weeks.
And Tingle went back to a therapist she had seen previously. Through a series of virtual appointments, Tingle said, she started to feel normal again.
"I don't want to be having these crazy swings, and talk therapy helps me to be reassured that what I'm going through is normal and that it's OK," she said.
There were still plenty of challenges to tackle. Cummins cut salaries 20%. Tingle didn't initially have internet access at home (she'd always just used her phone as a hot spot). She didn't have a desk. And Elena needed help logging on and off her remote classes multiple times a day, all while Tingle was trying to tune into her own remote meetings.
Fortunately, her co-workers never minded Elena's popping in and out of meetings. And Elena said she learned a few things, like the way Cummins uses patents to protect its inventions. She even crafted a pencil holder out of pipe cleaners that she said just might deserve a patent.
Meanwhile, Tingle found a desk for her and one for Elena. They signed up for high-speed internet service. Elena is now back in school. And Cummins has restored salaries to pre-pandemic levels.
Tingle is looking forward to returning to the office—eventually—although she acknowledged that makes her a little anxious, too.
"I cannot wait to see my colleagues and … know what kind of mood someone is in by the way that they're walking down the hallway. I cannot wait to get back to water cooler talk—I'm a geek like that," she said. "I can't wait to wrap my arms around and hug my Cummins family.
"But I also know, when we go back, it's not going to be like that. We're still going to have to be socially distanced. There will be no pitch-ins. There won't be large meetings where we can all brainstorm together."
At least, not for now. Maybe someday.•
Please enable JavaScript to view this content.