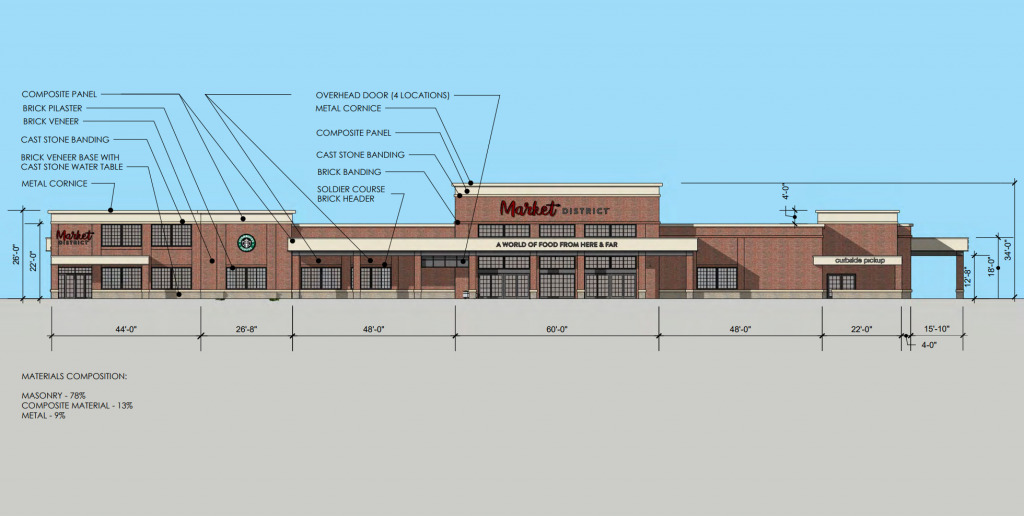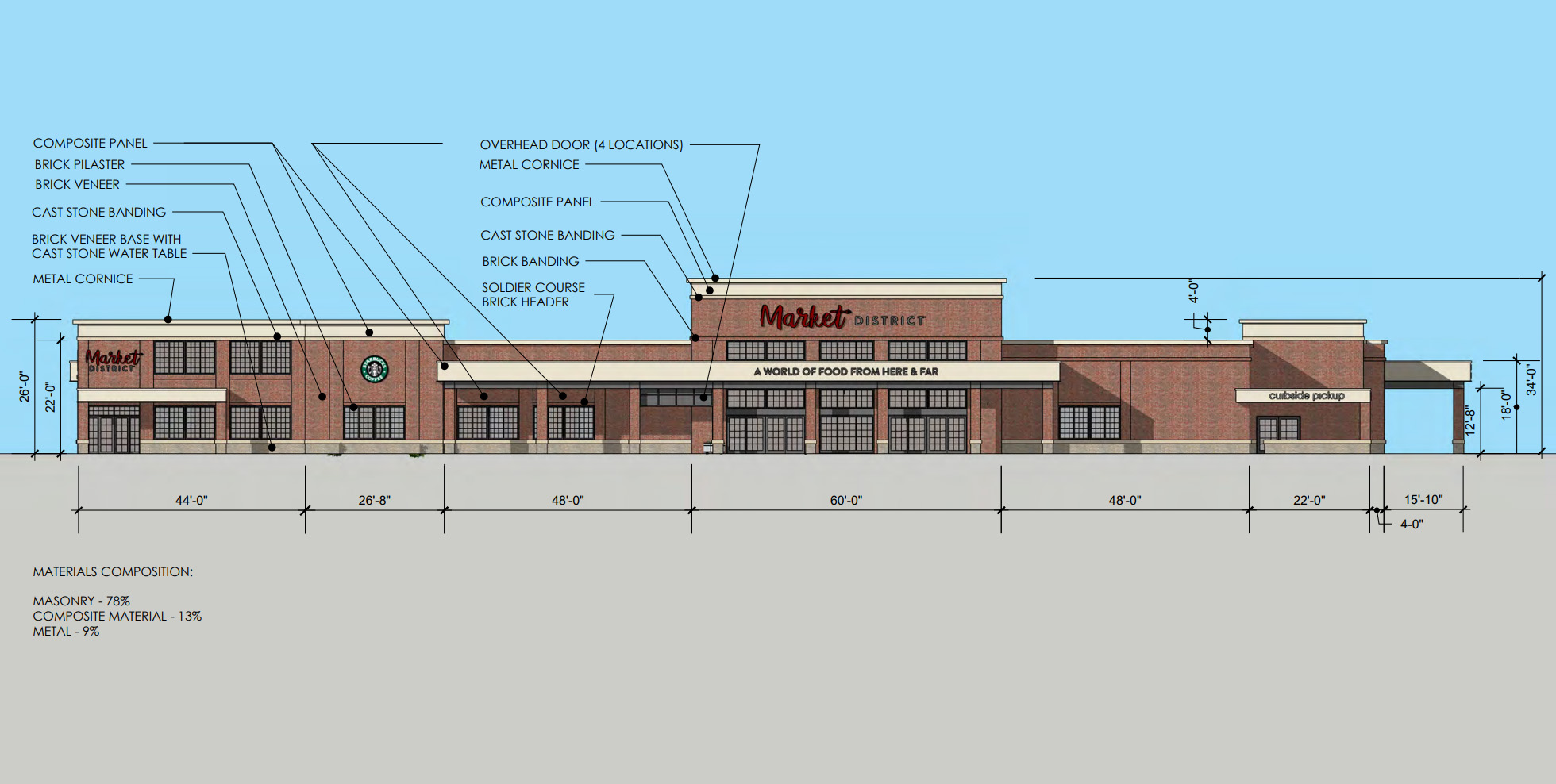 Pittsburgh-based grocery chain Giant Eagle Inc. has filed plans to build a Market District grocery store in Westfield in the Wheeler Landing development district just north of State Road 32 and west of U.S. 31.
Plans for the 49,600-square-foot store are set to be reviewed by the Westfield Advisory Plan Commission on Sept. 6.
Giant Eagle, which has more than 470 retail outlets ranging from convenience stores to supermarkets, swooped into the Indianapolis market in October 2015 by opening a 120,000-square-foot Market District supermarket at 11505 N. Illinois St. in Carmel. The massive store, which has a pharmacy, beauty salon, restaurant (Osteria Carmel) and banquet center, employs more than 500 people.
In 2018, Giant Eagle acquired Indiana-based Ricker Oil Co. Inc., the owner of 56 Ricker's convenience stores and gas stations throughout central Indiana, and later rebranded those stores with the GetGo Cafe + Market name.
Local retail industry observers have long speculated that Giant Eagle would eventually open more grocery stores in the Indianapolis market.
"We have enjoyed positive feedback from area guests since introducing Market District and GetGo to the Indianapolis community in 2014," Giant Eagle said in a email to IBJ in response to questions about its Westfield plans. "While we are excited for the potential opportunity to expand our Market District presence in the market, we are in the very early stages of the process and do not have any additional detail to share about the Westfield site at this time."
According to the plans, the store will be built on six acres about a block north of SR 32. The property will be bordered by Grand Park Boulevard to the west and East Tournament Trail to the south. The area is south of Grand Park Sports Campus.
The plans were submitted to the Westfield Advisory Plan Commission by Carmel-based engineering firm Kimley-Horn and Associates Inc.
The Market District in Carmel is one of the Giant Eagle's large-format stores, but the 91-year-old company's portfolio of 216 supermarkets has locations ranging from 10,000 square feet to 120,000 square feet.
Giant Eagle is one of the 40 largest privately owned companies in the nation, according to Forbes magazine. It employed more than 10,600 people and had more than $10 billion in revenue in fiscal year 2021.
Please enable JavaScript to view this content.