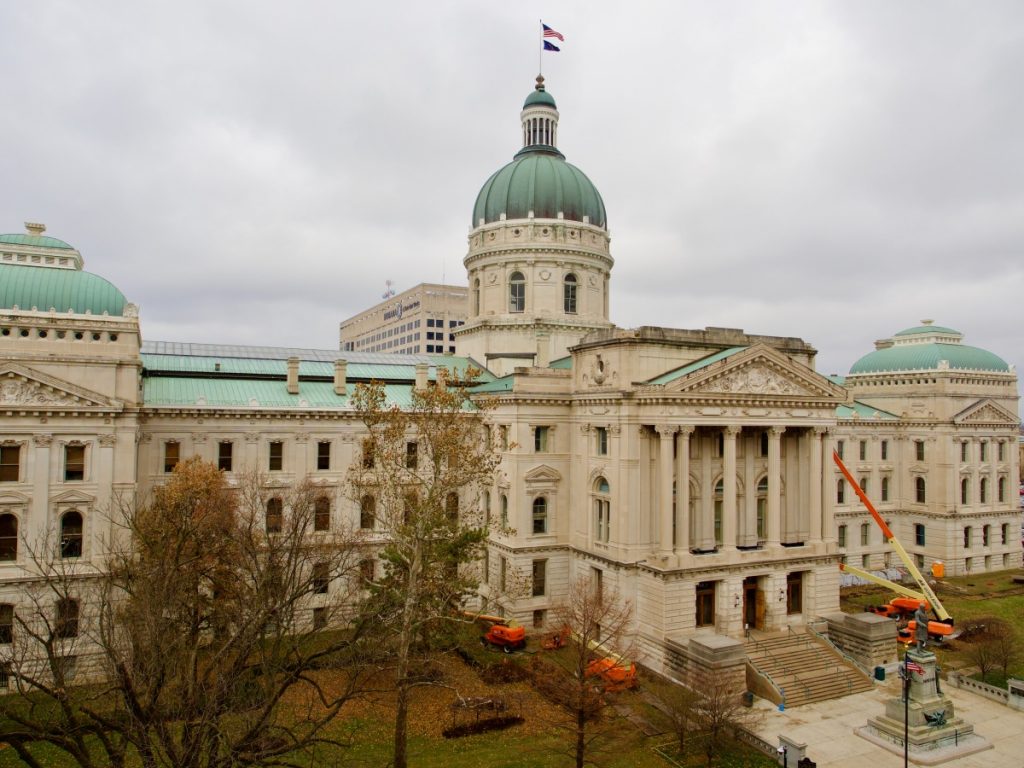 A top legislative priority for House Republicans faced some push back this week from the very professionals lawmakers believed they would be helping with the measure.
House Bill 1008, authored by Republican Rep. Martin Carbaugh of Fort Wayne, would allow professional licenses from other states to be honored in Indiana. It would apply to all professions regulated by the Indiana Professional Licensing Agency, which includes architects, engineers and nurses, to name a few.
House Republicans included the bill on their legislative agenda for the year, saying talent attraction has become a major concern for businesses and the change would help make it easier.
"We've heard this time and again, when people have moved to Indiana because of so many positives here that it's difficult to go through the relicensing process, so we think this is a very positive step," House Speaker Brian Bosma said on Jan. 6 after the House GOP released its list of priorities.
But industry organizations for architects, engineers, realtors and dentists all testified against the legislation before the House Employment, Pensions and Labor Committee this week.
Jason Shelley, executive director of the American Institute of Architects Indiana chapter, said the industry is dealing with a shortage of architects, but architects already have a national system in place that allows for reciprocity between states.
"Reciprocity has not been an issue for our profession," Shelley said. "Why do we even need this bill if we don't have an issue?"
Beth Bauer, executive director of the American Council of Engineering Companies of Indiana, said her industry is also struggling to attract enough engineers, but it has a national licensing system in place, too.
"It's not a solution to the issues that we face, as well, which is trying to attract more young people to go into this profession in our state and then remain in our state," Bauer said. "This is not the solution that we need."
Maggie McShane, senior vice president of government affairs for the Indiana Association of Realtors, said the group thinks the licensing process is already easy enough for real estate agents. And they want agents to take an Indiana-specific test, because there are Indiana real estate laws they need to know.
"The real estate license is a little bit different than some of the licenses you're trying to address," McShane said during the committee hearing on Tuesday.
The bill would allow some discretion to be used to determine whether an applicant passed a similar test in another state, but the current language is not clear about who would make that determination. Giving authority to the Professional Licensing Agency or to the board specific to that industry are options.
The Indiana Chamber of Commerce and the Indiana Manufacturers Association were the only organizations that testified in support of the bill.
Adam Berry, vice president of economic development and technology for the Indiana Chamber of Commerce, told IBJ that the chamber had already been working on a proposal to streamline the licensing process.
Berry said chamber officials believe that making licensing easier could remove one barrier to attracting more workers here. He said 20% of workers in Indiana are licensed by the state.
But Berry said no specific professional group asked for the legislation or asked the chamber to back it.
Bosma also told IBJ on Thursday that lawmakers were not approached by a specific industry or profession to ask for the legislation, but they had heard anecdotal evidence that licensing was a problem, which led to the bill to address it.
But when Bosma talked to reporters about the House GOP agenda earlier this month, he said engineers told lawmakers during the summer that they had hundreds of job openings and wanted legislators to do anything they could to make it easier to attract more engineers to Indiana.
"Sometimes a great idea doesn't always work out the way you want it to, and we'll just keep taking testimony and try to work it through," Bosma said.
The House Employment, Pensions and Labor Committee did not vote on the bill. It is expected to be amended and voted on next week.
Please enable JavaScript to view this content.