Faced with declining education rates, sagging wages and an aging population, Indiana is at a critical juncture that demands practical strategies to help employers find skilled workers, remove barriers to entry for workers and provide students with the skills they'll need to secure high-paying jobs in the future.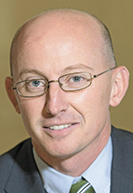 Those are the findings of a report released Friday by the Governor's Workforce Cabinet, a group of business executives, education leaders, government officials and community stakeholders tasked with addressing the growing demand for qualified workers, the decreasing number of degree-seeking Hoosiers and the increasing number of jobs that require science, math and technology skills in all industries.
And while there is no shortage of data demonstrating Indiana's workforce crisis, practical solutions are needed to ensure the state's economy keeps growing, the report finds.
On the group's list of 30 recommendations are the creation of an Indiana Talent Agency, more flexibility in high school diplomas, the removal of some barriers for child care workers, and incentives for colleges to funnel students into STEM fields and keep their graduates in Indiana.
"This is a leapfrog or fall-behind moment," said Ryan Kitchell, a former Indiana University Health executive and budget director under Gov. Mitch Daniels who was appointed in April to chair the workforce cabinet.
The Legislature created the workforce cabinet in 2018, and the U.S. Department of Labor gave it approval to fill the role of the state's federally mandated workforce development board, responsible for distributing funds to Indiana's 12 workforce development boards.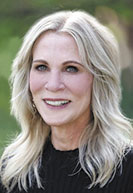 But this year, Gov. Eric Holcomb gave the group a kick-start, appointing Kitchell in April to be its new chair and hiring Whitney Ertel, who had been chief business officer at the Department of Workforce Development, to serve as its new executive director. The goal, in part, was to rethink and retool the state's workforce approach in a post-pandemic era.
Since then, five committees—each led by a business executive—have been working to develop recommendations for Holcomb and the Legislature.
The timing of the recommendations, released just after the midterm elections and six weeks before lawmakers return to the Statehouse to craft a two-year budget, is no coincidence, Kitchell said. State legislators are expected to face increased pressure this year to dip into the state's $6.1 billion surplus to address a host of issues, including Indiana's poor public health metrics, low teacher pay and workforce challenges.
Developing a 'talent agency'
Employers in Indiana are finding it increasingly difficult to recruit and retain the workers they need. And while Indiana has more than 50 education and training initiatives designed to deal with this issue, there is no one-stop shop for employers to find potential hires.
That idea forms the basis for the creation of an Indiana Talent Agency, an initiative that would likely be led by the Department of Workforce Development to address employers' talent needs "at the speed of business."
Currently, both workforce development programs and unemployment insurance claims fall under the DWD's purview. While this arrangement works during a normal economic cycle, the department is forced to shift its focus during economically challenging times, which is what happened during the COVID-19 pandemic as well as the Great Recession.
The Governor's Workforce Cabinet recommends separating those two functions.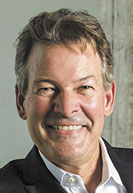 "When unemployment claims increase dramatically, it swamps the entire agency, and it's difficult to continue to make progress in workforce development during that time," Kitchell said. "We think both of those are very important functions. With separate leadership, both of those should be able to perform well in all cycles of the economy."
The talent agency would offer employers a personalized service to determine their hiring needs and select the appropriate "talent developers," which can include colleges and universities, work-based learning programs, training providers and adult learning centers, to fill those positions.
David Adams, who was recently named Department of Workforce Development commissioner, said the talent agency would benefit both employers and individuals.
"If you think about our traditional system, we ask individuals to get degrees, but we don't necessarily indicate that there is going to be a job sitting on the other side," Adams said. "What we're talking about is an employer-focused, demand-led program. It's just something that we're not doing today. We're kind of leaving it up to employers and individuals to figure it out."
Dan Peterson, vice president of industry and government affairs for Cook Medical, said his company often has difficulty finding workers, including for positions that require high school degrees all the way up to positions that require doctorate and medical degrees.
"Across the spectrum, talent attraction and retention is the biggest issue," said Peterson, who also serves on the workforce cabinet.
Cook Medical developed a program called My Cook Pathway, which offers Hoosiers who don't have a high school diploma the training they need to get their degree or high school equivalency while working part-time for the company.
Incentivizing STEM degrees
Indiana's education system plays a critical role in preparing future workers for the job market, which is why the workforce cabinet is recommending additional incentives for colleges to prepare students for occupations that are highest in demand.
Career opportunities in science, technology, engineering and math—or STEM—fields are projected to grow exponentially over the next decade. Recent announcements from new companies locating in Indiana—including Minnesota-based SkyWater Technology, a U.S. semiconductor maker investing $1.8 billion in a manufacturing facility on the Purdue University campus in West Lafayette—stress the need for more STEM graduates in Indiana, which will be competing with other states for federal funding from the CHIPS and Science Act.
The workforce cabinet recommends Indiana support access to STEM education by reimbursing K-12 schools for STEM instructional materials, access to out-of-school STEM programming through the creation of competitive grants and expanding work-based learning opportunities in STEM careers.
To prevent brain drain, the cabinet also recommends adjusting the state's postsecondary outcomes-based funding formula to include a performance measure for the number of graduates who stay in Indiana, which would "cause colleges to adjust their career planning to emphasize Indiana as a destination for their graduates," the report said.
Eliminating obstacles
There is a significant dearth of quality workers for child care centers, and existing licensing requirements present barriers to entry for Hoosiers who might otherwise be qualified to fill these positions.
Currently, Indiana has the capacity to serve just 56% of children between birth and 5 years old who are likely in need of child care, according to the report. That matters because a lack of child care keeps many Hoosiers—especially women—out of the workforce. The cabinet recommends lowering the age requirement for child care workers from 21 to 18 and removing a high school degree requirement. To ensure there is no quality tradeoff, employees would be required to pass a child care assessment and background check.
The cabinet also recommends other measures to eliminate barriers to work, including the expansion of existing programs that support transportation needs for working young people, requiring high school seniors to file the Free Application for Federal Student Aid (or FAFSA) form and automating the expungement process for misdemeanor convictions, which under the current system can cost thousands of dollars in paperwork and legal fees.
"We've historically focused our efforts on the most underserved communities, but we need to get everyone to the next level," Ertel said.
Preparing for the future
Only 53% of Hoosier students from the class of 2020 went on to pursue postsecondary education upon graduation, down from 65% in 2015, according to the Indiana Commission for Higher Education.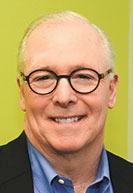 "I think we're near crisis in our state," said Chris LaMothe, founding partner of Ascendanci Ventures and former chairman of the Indiana Commission for Higher Education and a member of the Governor's Workforce Cabinet. "We really need some bold moves and visions over the next several years to really get our early-learning, K-12, workforce development and higher education system aligned."
Early learning is a key component, which is why the cabinet recommends partnering with Dolly Parton's Imagination Library to improve access to books and inspire reading for Indiana's 400,000 children from birth to age 5.
To increase the number of Hoosiers with some education beyond a high school diploma, the workforce cabinet is recommending that the Department of Education allow for greater flexibility around course requirements by ensuring students have access to career experiences and work-based learning opportunities without falling behind on regular coursework.
"We graduate kids out of our system who are unable or unskilled to get a living wage and an opportunity for a positive future," LaMothe said. "We're failing real people, and we've got to turn it around."•
Please enable JavaScript to view this content.