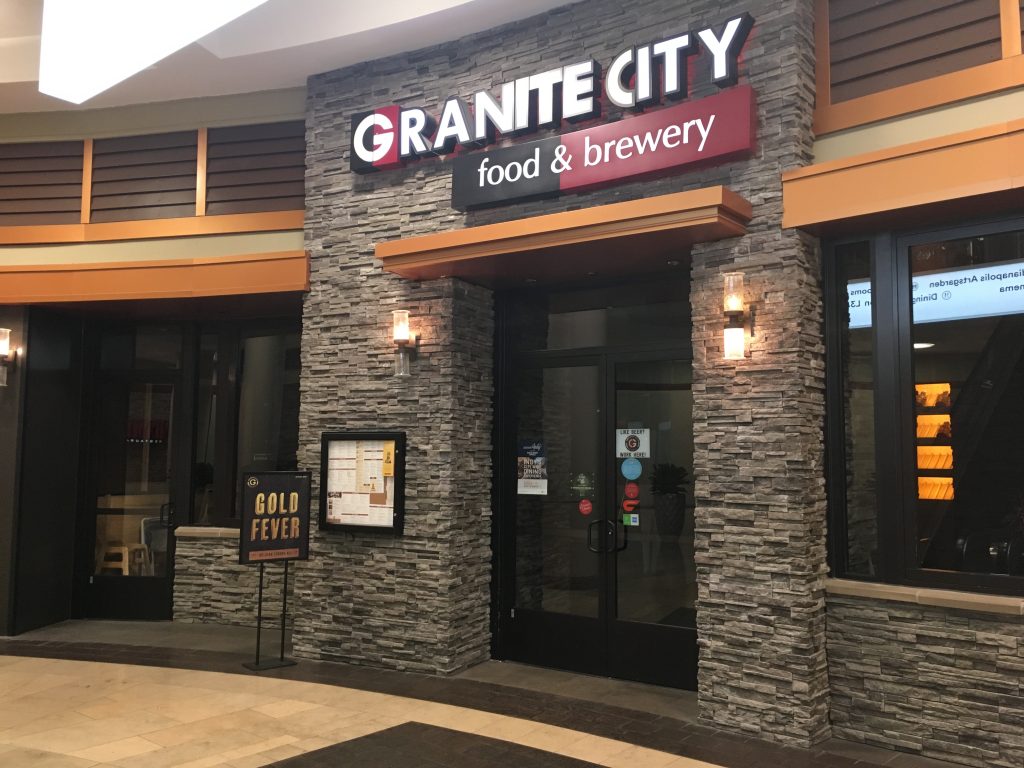 Granite City Brewery appears to have shuttered its Circle Centre restaurant, which opened in mid-2013 on the mall's ground floor.
The restaurant was locked and dark on Thursday evening and a call to the establishment went unanswered. The Circle Centre location was no longer listed Thursday on Granite City's website.
Locations in Carmel, Fort Wayne and Mishawaka were open on Thursday and are still listed on the website.
Incorporated in 1997 and based in Bloomington, Minnesota, Granite City has had financial problems in recent years.
In October 2017, Circle Centre Mall LLC sued Granite City in Marion Superior Court, claiming that the restaurant company owed $67,652 in back rent on the 9,000-square-foot spot. When it signed a 10-year lease at the location in June 2012, Granite City agreed to pay $17,500 in monthly rent for the first five years, and $18,454 per month for the next five.
The case was dismissed without prejudice in March 2018.
The company's most recent financial report paints a picture of a company in financial distress.
In the report, the company said it is in default to creditor Citizens Bank and has failed to make all principal payments and most interest payments on its debt with the bank since March 31, 2018.
Granite City also said that its board is "actively exploring strategic options" to improve its financial liquidity, including a possible sale or restructuring, and has hired an investment banking firm to help it explore its strategic and financial alternatives.
For the 26-week period ending June 25, the company posted a loss of $4.3 million on revenues of $65.4 million. During the same period a year earlier, the company posted a $1.8 million loss on revenues of $68.8 million.
As of June 25, the company had 32 Granite City locations in 13 states, including Indianapolis, Carmel, South Bend and Fort Wayne. The company also has a centralized beer production facility in Ellsworth, Iowa and four Cadillac Ranch locations, though none in Indiana. At one time Indianapolis had a Cadillac Ranch, in Union Station, but it closed in November 2017.
Representatives from Granite City's Minnesota headquarters did not immediately respond to a phone message left by IBJ on Thursday afternoon.
Please enable JavaScript to view this content.