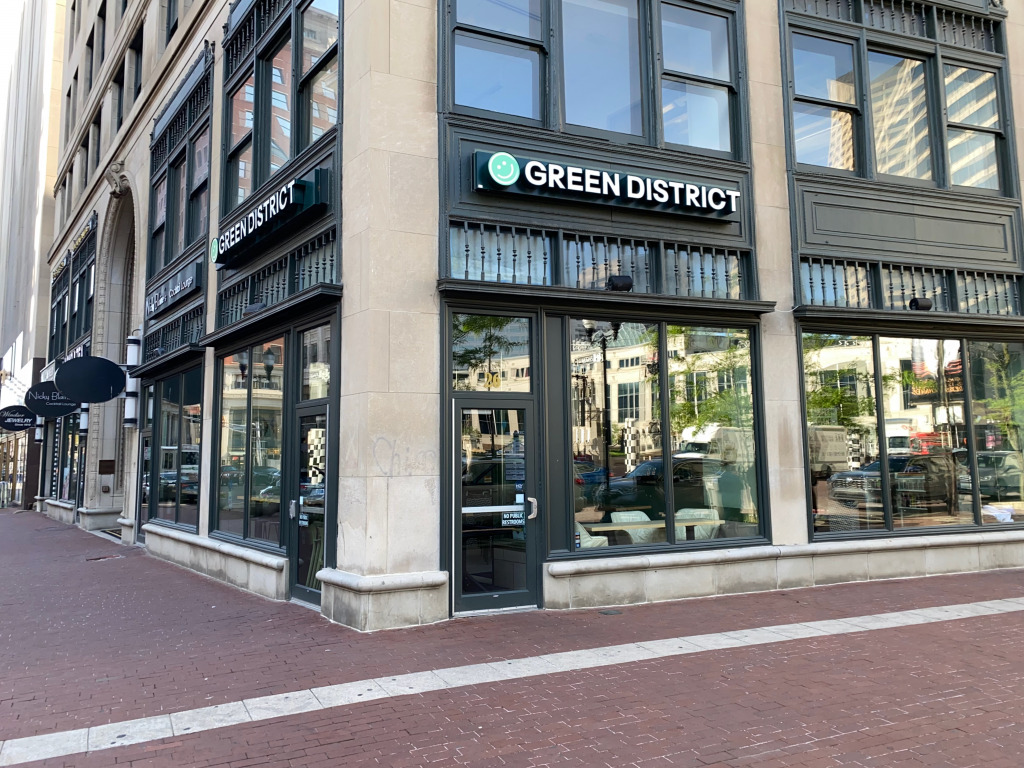 Green District served its final salads on Monument Circle on May 5, bringing the fast-casual restaurant's downtown Indianapolis era to an end after 20 months.
Ron Wyckoff, manager of Green District's Nora location, 1250 E. 86th St, Suite 350, confirmed that the Monument Circle shop closed permanently, but said he was unaware of the reason.
The downtown restaurant, 26 Monument Circle, opened in September 2021, replacing an Au Bon Pain fast-casual restaurant on the south side of the Circle.
Louisville-based Green District, which offers chopped salads, wraps and grain bowls, has two remaining locations in central Indiana: 8701 E. 116th St., Suite 140A, in Fishers, and the Nora spot.
Another Green District restaurant opened in 2019 at 8350 E. 96th St., Fishers, and closed in 2020. A Green District opened in 2020 in Plainfield, in the Shops at Perry Crossing, and closed at the end of 2022.
Chris Furlow, a resident of New Albany, co-founded Green District in 2017 with business partners Jordan Doepke and Matt Petty.
The restaurant chain has six locations in the Louisville metropolitan area, including one in Jeffersonville, plus two in Cincinnati.
Attempts to reach Green District ownership on Tuesday evening and Wednesday morning were unsuccessful.
Green District's exit from downtown Indianapolis follows the closure of a Starbucks at 55 Monument Circle in October.
Please enable JavaScript to view this content.