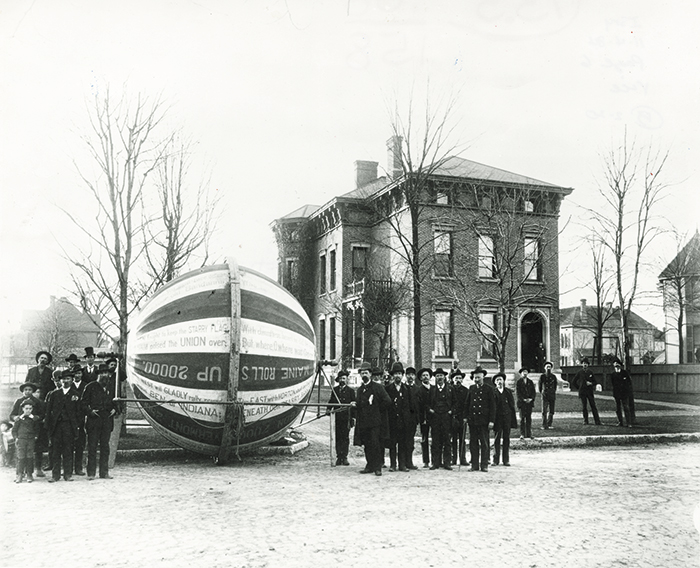 Benjamin Harrison of Indianapolis ran for president in 1888, but typical of that time, he did not travel the country to campaign. Instead, supporters rolled a giant ball decorated with campaign slogans across the country using the phrase, "Keep the ball rolling." D.E. Brockett of Cumberland, Maryland, created the ball, which had steel ribs and was covered in canvas. From Maryland, it rolled more than 5,000 miles and across several states until it arrived in Indianapolis, where it's photographed here at Harrison's home. The ball was a replica of one Harrison's grandfather, William Henry Harrison, used in his 1840 presidential campaign. In 1888, Benjamin Harrison defeated incumbent President Grover Cleveland by winning the Electoral College, although he narrowly lost the popular vote. Cleveland ran again in 1892 and defeated Harrison, becoming the only president to serve two non-consecutive terms.
Sources: Library of Congress, Indiana Historical Society
Credit: This photo is courtesy of the Indiana Historical Society and is part of the Mitchell Printing Company Collection. More images are available at images.indianahistory.org.
Please enable JavaScript to view this content.