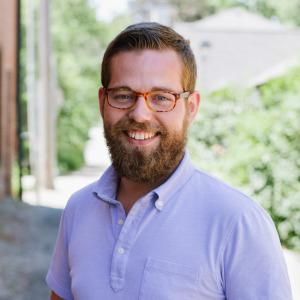 Indianapolis venture studio High Alpha was so impressed by the firm providing it search engine optimization—or SEO—services, that it took the startup under its wing as a portfolio company.
Demandwell, founded in 2019, officially became a High Alpha portfolio company Tuesday and announced the rollout of its new SEO software platform.
Demandwell helps business-to-business software marketers turn organic search into a source of repeatable revenue through SEO planning, content production and conversion optimization. In simpler terms, Demandwell's software and consulting services help drive traffic to corporate websites and help convert that traffic into revenue.
At its core, SEO is all about getting your company's website to appear in search engines as people are searching for things related to the goods or services your company provides. The earlier your website appears, the better.
High Alpha's level of investment—the first capital Demandwell has taken on from an outside party—was not disclosed. The company has been funded to this point from a house sale.
"My wife and I flipped a house in Cicero and used that as startup capital," Mitch Causey, Demandwell co-founder and CEO, told IBJ.
Causey is joined by co-founder and chief technology officer Sam Smith, who previously was chief architect at local marketing technology firm Sigstr, which was acquired by Atlanta-based Terminus in 2020.
Typically, High Alpha's portfolio companies are born directly out of the venture studio. But the opportunity to work with Demandwell was too good to pass up.
"The SEO industry is currently undergoing a renaissance, and the tools and strategies employed over the past two decades were built for a different era of marketing," said Kristian Andersen, partner at High Alpha, in a written statement. "Demandwell has already proven there is incredible demand for new technologies and approaches in this market, and we believe this is the team that will revolutionize the SEO industry."
Demandwell started by offering primarily coaching and consulting services. It still offers those services, but its business model now relies on its custom software platform to help its clients achieve a big chunk of their SEO goals. The new platform offering makes the company more scalable, Causey said.
Demandwell has more than 40 customers and has seen tremendous revenue growth over the past nine months, he said. The vast majority of its customers are business-to-business software companies.
"Organic search should be the No. 1 driver of growth for B-to-B [software-as-a-service] companies, but it's so often not the case," Causey said. "Most marketers we speak with say they're publishing a lot of content but not seeing any results. Demandwell gives marketers confidence that the content they create will drive revenue."
Causey's exploration for ways to grow his company led him to High Alpha.
Causey had previously worked as a marketing leader for education-technology firm Lessonly, another High Alpha portfolio company.
"The advice I've gotten from the partners at High Alpha has been invaluable," Causey said. "Five minutes with them is like an hour with anyone else. They help you think in a different way and scale in a better way than anyone I've seen."
The capital infusion from High Alpha will be used to add employees and further develop and market its platform, Causey said.
Demandwell has grown from one to 11 employees over the past nine months. It has plans to be at 15 employees within 90 days and nearing 20 over the next 12 months.
Causey, 32, an Indianapolis native and Heritage Christian High School graduate, started working on SEO when he was a marketing and business administration major at Indiana Wesleyan University.
"I had a buddy who was making money online. So I started making websites out of my dorm room," said Causey, who graduated from college in 2010.
His work with website development grew into search engine optimization. Causey said he taught himself computer programming and SEO techniques "the hard way and by grinding it out."
Upon graduation, he earned an Orr Fellowship and worked for Indianapolis-based Slingshot SEO where he honed his skills. He later became SEO manager for Indianapolis-based security firm Defender Direct  before becoming Lessonly's third employee in early 2014.
Causey credits his drive to become an entrepreneur to his maternal grandfather, the late Ron Jackson, a longtime local advertising executive who founded Jackson Group several decades ago.
"He was like a father figure to me and took time to teach me things about running a company even before I knew I wanted to run my own business," Causey said. "He showed me how to treat people who work for you, and how to work hard and work smarter. I remember before he died, I told him I was starting a company. He asked me how old I was, and when I said 30, he paused for a second, then said, 'Ha! I beat you. I was 27 when I started my first company.'
"By listening to my grandpa talk about the people he worked with, I knew I wanted to work with people and have that same emotional connection to them as he did. He was an awesome person, and I couldn't have asked for a better business mentor."
Please enable JavaScript to view this content.