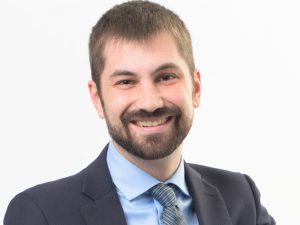 Indianapolis Mayor Joe Hogsett's chief of staff is leaving the administration after five years in the position.
Thomas Cook, who's been Hogsett's only chief of staff since he was first elected in 2015, is leaving the city to pursue a new career opportunity. The city did not say what he plans to do next.
He'll be replaced by Deputy Chief of Staff Taylor Schaffer, who has also been part of the administration since 2016. Her promotion to chief deputy mayor, where she'll serve as Hogsett's chief of staff, is effective Friday.
The city also announced that Deputy Mayor of Neighborhood Engagement David Hampton will resign at the end of the year and be succeeded by Judith Thomas, who currently runs Judith & Co., a consulting firm focused on arts, culture and tourism. Her first day will be Jan. 18.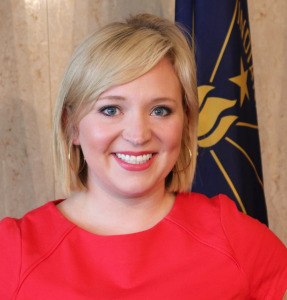 As deputy mayor of neighborhood engagement, Hampton shaped strategies to address poverty, mental health, food insecurity, re-entry and criminal justice reform across multiple city agencies.
In a written statement, Hogsett lauded the appointment of two women to top roles in his office.
"I am excited to announced two major appointments of experienced women who will help guide our city as we emerge from the COVID-19 pandemic," he said in written comments. "Their leadership will be essential as we work toward making Indianapolis more equitable, inclusive and prosperous. I also want to thank the dedicated public servants they replace, who have made an indelible impact on Indianapolis over the past five years."
Cook, who served as Hogsett's campaign manager in 2015 and worked for him when he was U.S. attorney, previously served as deputy chief of staff for the city of Lawrence and as a communications director for the Indiana Democratic Party.
The city said Cook helped negotiate more than $1 billion in public and private partnerships and mixed-use developments during his tenure, including Bottleworks, the new Infosys corporate campus and efforts to redevelop the former GM Stamping Plant.
He also led the office's strategic planning for sports and tourism, an effort that helped result in the Indiana General Assembly's 2019 passage of Senate Bill 7, a 25-year contract extension with the Indiana Pacers. And he was a key player in the city's effort to expand the convention center and redevelop Pan Am Plaza.
Cook helped deploy $168 million in CARES Act funding to various city initiatives, including rent assistance and grants for the hospitality industry.
Schaffer, who previously worked at Indianapolis-based advertising agency Young & Laramore, was promoted from communications director to deputy chief of staff in 2018. In that role, she's served as senior policy adviser and managed communications for the mayor's office and departments under the executive branch.
The departures of Cook and Hampton from the city come after former deputy mayor Angela Smith Jones left the administration in August to join Health and Hospital Corp. as the vice president of diversity and inclusion.
Please enable JavaScript to view this content.