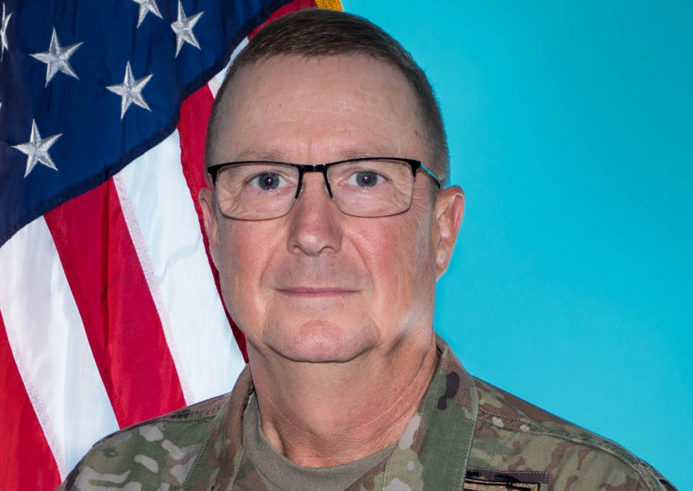 Gov. Eric Holcomb has selected Col. R. Dale Lyles to serve as adjutant general of the Indiana National Guard.
When he assumes the top National Guard position on Oct. 1, Lyles will also be promoted to the rank of brigadier general. He has been eligible to hold that rank since May when he received his U.S. Senate confirmation and a letter of eligibility.
"I am confident that Col. Lyles has the proven leadership skills, ethical character and practical know-how to lead the Indiana National Guard," Holcomb said in a news release. "His vision for the Guard will create a culture of safety, success and stability that is critical for the defense of Indiana."
He replaces Maj. Gen. Courtney Carr, who resigned in August at Holcomb's request after Carr was accused in a civil lawsuit of retaliating against a contractor who reported his affair with a subordinate. Brig. Gen. Timothy Winslow has been the acting leader of the National Guard since then.
Lyles' job is to lead more than 14,000 Indiana National Guard soldiers, airmen, state employees and volunteers along with the Indiana Guard Reserve to meet state and federal missions.
The adjutant general also has responsibility for directing the premobilization training, deployment and redeployment of all units of the Indiana Army and Air National Guard in support of state and federal missions and oversees the overall readiness of the entire organization.
Lyles, a Salem native, spent most of his 32 years in the military in Indiana. He was deployed to Bosnia after the attacks on Sept. 11, 2001. He was also deployed to Afghanistan during Operation Enduring Freedom.
He recently served as deputy chief of staff for operations at the National Guard Bureau in Washington, D.C., where he focused on operations training and readiness of the Army National Guard.
While serving in Indiana, he was director of Atterbury Muscatatuck operations. He was the commander of the 219th Engineer Brigade and led the Muscatatuck Urban Training center.
Some of his awards and decorations include the Legion of Merit and Bronze Star medal.
Lyles will partner with Maj. Gen. Omer C. Tooley Jr. at the Indiana Office of Defense Development under the Indiana Economic Development Corporation to try to grow Indiana's defense sectors.
A graduate of Indiana University, Oakland City University, and the U.S. Army War College, Lyles has a master's degree in management and strategic studies.
TheStatehouseFile.com is a news website powered by Franklin College journalists.
Please enable JavaScript to view this content.