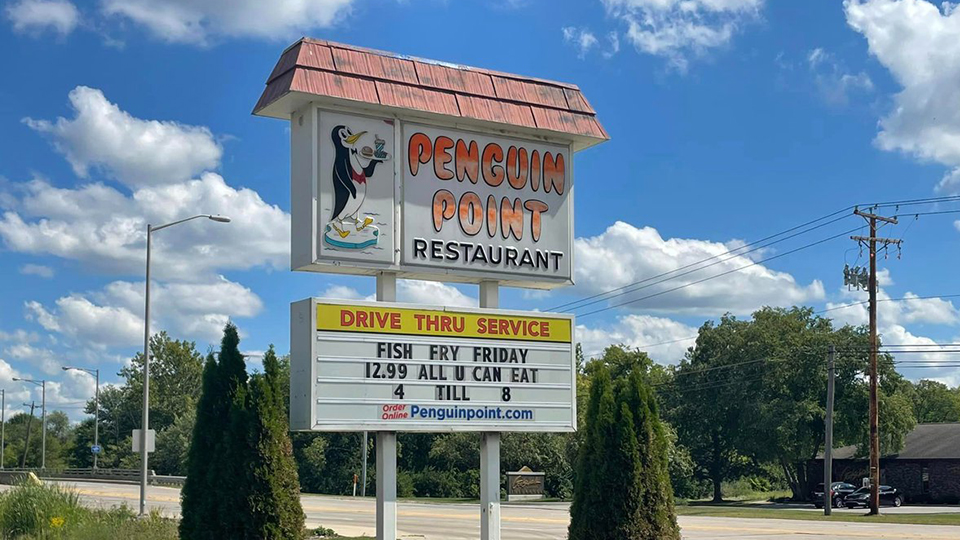 Penguin Point, a Warsaw-based fast-food chain that dates back to 1950, has closed seven northern Indiana locations.
In a Facebook post on Monday, Penguin Point officials did not specify the reason for the closures. They said nine other locations remain open.
The closures were effective immediately and included two locations in Elkhart, as well as restaurants in Plymouth, Fort Wayne, Marion, Goshen, and Warsaw.
"It was a great pleasure to serve these communities and we look forward to seeing many of you at our remaining locations," the post said. "Our commitment to the Penguin Point team is steadfast, and every member of each store was offered a position at one of our other locations. We want to personally thank the team members who made these locations a welcoming space for families for so many years."
Penguin Point still has another location open in Elkhart, as well as two in Warsaw, in addition to restaurants in Auburn, Columbia City, North Manchester, South Bend, Syracuse and Wabash.
Penguin Point specializes in burgers, chicken and tenderloins, according to its website. The first restaurant opened as a carhop drive-in in Wabash in 1950.
Please enable JavaScript to view this content.