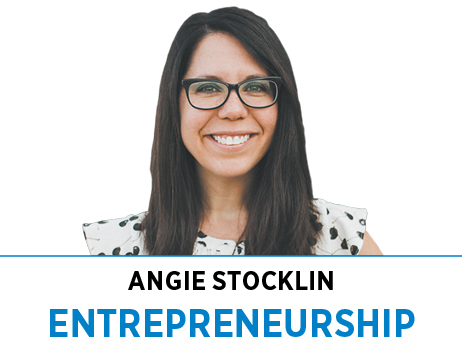 As a first-time founder, you might read that your brand-new company needs a mission, vision or purpose statement and a set of core values.
But what do you do with that statement and those core values after they are created? You might be tempted to add them to your website and onboarding materials and otherwise forget they exist, but strong company environments are created from constant activation of what makes you unique.
At One Click, we had 10 core values that helped define behavior and decisions within the company. I'll walk you through how we activated the core value of "Spread Happiness Beyond Our Four Walls." While no core value was more important than any other, this particular core value was important to our team for two reasons. First, it was directly related to our mission of being "The World's Most People Focused Eyewear Company," and, second, it helped our team serve a bigger purpose than simply selling sunglasses and reading glasses.
Spreading Happiness Beyond Our Four Walls was the core value that directed our team to care about and for the people outside our company, from our local community to the world at large. Since our team was empowered to drive change and make improvements in our company, the way we activated this core value evolved over time.
One of the earliest activations was the addition of two VTO (volunteer time off) days for every member of our team each year. We encouraged our team to volunteer for a cause that was close to their hearts, so they felt more connected with the ways they were serving. These individual days were followed a few years later by a company-wide VTO day so our entire team could serve our local community together at places like Gleaners Food Bank of Indiana, Access Johnson County, and Gateway Services.
You would often find the company, or a particular department in the company, participating in United Way of Central Indiana activities like collecting school supplies and coats, and sponsoring angel tree families. We also had several blood drives per year in our parking lot and hosted food drives for local food banks.
One of the more entertaining local initiatives was a companywide race to see which team could fill the most weekend food bags for local schoolchildren. These types of activities allowed us to serve our local community while building internal connections and relationships.
One of the largest activation initiatives we tackled was creating a philanthropic partnership with a local charity that allowed us to use our product and eyewear expertise to help others. After researching and interviewing several charities, we chose Timmy Global Health as our philanthropic partner. Timmy provides medical care to underserved patients in the developing world, and they used our sunglasses and reading glasses to improve the lives of the patients in their care. We were also able to send a couple of our team members on one of Timmy's medical mission trips to experience this improved care firsthand.
I love all the activities listed above, but I was proudest when our team members created their own initiatives to spread happiness outside of our four walls. After Houston was devastated by Hurricane Harvey in 2017, one of our team members decided to raise money to help those who lost their homes, while another team member noticed there was a lot of loose trash around our building and organized a weekly 30-minute trash collection party. A monthly craft night was spent making Kangaroo Kuddlers for the NICU at Riley Hospital for Children, and a longtime team member started an internal club to tackle projects to help the environment, which included a fun fundraising project that ended with several leadership team members getting a pie in the face.
One of our most successful, and earliest, team-member-driven projects was the start of Charity Pong, an event open to the public to raise money for ALS (amyotrophic lateral sclerosis). This event lasted several years and—in addition to our team walking in the Indiana Walk to Defeat ALS and participating in the Ice Bucket Challenge—raised thousands of dollars to help find a cure for ALS.
This list might seem like a lot, but each of these activities was a moment in time and was led by different people on the team. The constant stream of small bites made the core value tangible and kept it at the top of our team's mind, while the leadership team's participation in these activities signaled importance to the rest of the team.
Finally, the framework of the overall company culture and the support of the leadership team gave other team members permission to pursue causes they were passionate about so that the activation was a full company effort, which ultimately led to more buy-in across the organization. It was a great example of a Michael Scott win-win-win.•
__________
Stocklin is an angel investor and exited founder who currently teaches entrepreneurship at Purdue University.
Please enable JavaScript to view this content.