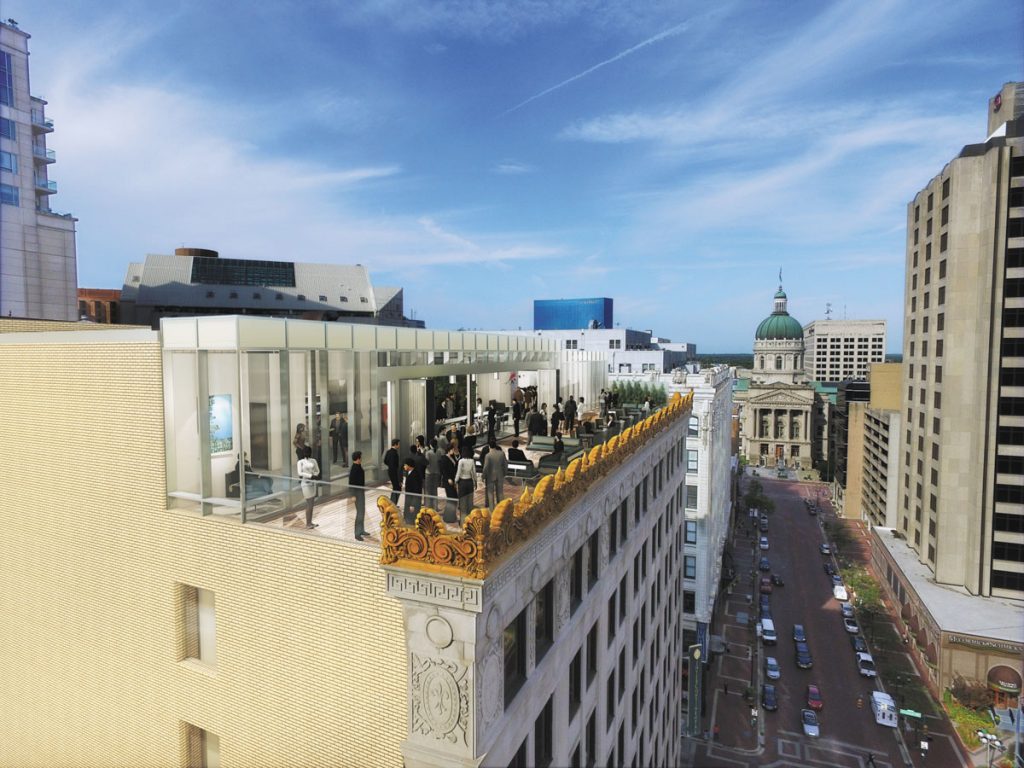 Seventeen new hotels could open in downtown Indianapolis by 2024—adding more than 3,100 rooms in the process.
If all of the plans move forward, downtown would see an unprecedented deluge of new rooms, increasing the current inventory of 7,620 by 41%.
But experts predict several projects will fall by the wayside, as developers and lenders fret over whether the market can support the additional inventory.
"If what's been announced actually occurs, it's going to be overkill," said Drew Dimond, president of Indianapolis-based Dimond Hotel Consulting Group. "But in my view, they're not going to all be built."
Six new hotel projects have been announced or come to light in the central business district since July—three near Monument Circle and three close to Interstate 70 and Lucas Oil Stadium on the south side of downtown. They join a dozen others announced in the past three years.
Many of the developments are expected to carry hotel flags of newer brands focused on millennials or business travelers.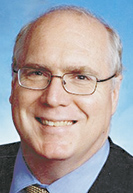 By far the largest project in the works is Kite Realty Group Trust's planned 1,400-room, two-hotel development unveiled last year for Pan Am Plaza.
The building boom comes at a time of historic strength for the hotel industry, which has seen a steady increase in occupancy and room rates since the Great Recession spurred a flurry of hotel loan defaults.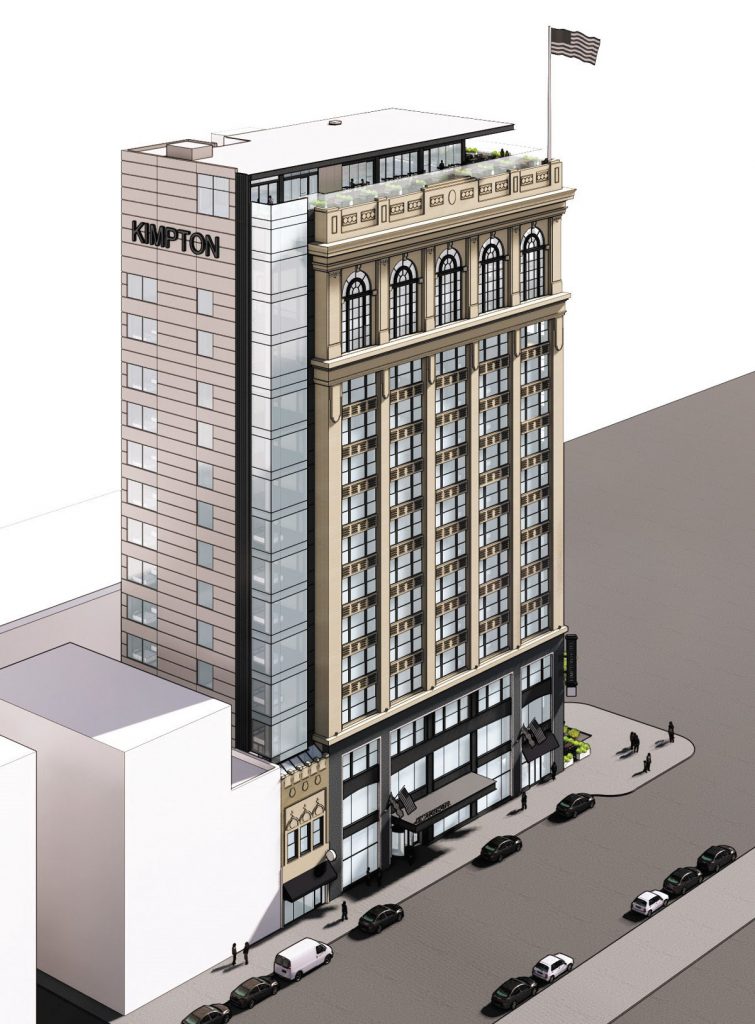 The number of hotel rooms in downtown Indianapolis is up 21% since 2010, the year after the recession.
Demand has kept up with supply. The downtown hotel market's occupancy rate has remained above 70% since 2013, and sits at nearly 74% through September of this year.
And since 2010, average room rates and revenue per room have each shot up. Downtown room rates increased from an average of $122.68 to $169.31, as of Sept. 19. while revenue per room went from $78.20 to $125.10.
Jan Freitag, senior vice president of lodging insights for Nashville, Tennessee-based hotel research firm STR, said Indianapolis is a regional leader for both categories, outperforming comparable cities such as Minneapolis and Nashville.
Even so, industry experts see reason for worry—especially for older hotels that lack marquee locations.
"If you are a new or recently built hotel that is well maintained and has a good location, you are going to do well," said Mark Eble, a hotel consultant for the Indianapolis office of Los Angeles-based brokerage CBRE.
"If you're in a hotel that is older and has not been kept up—maybe the world has left your location behind—you're not going to do so well."
Pulling the plug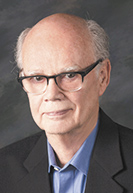 Nationally, the cancellation rate for hotels under construction is 4%, and the rate for projects in the final stages of planning is 24%, according to STR data.
However, the rate for projects that are in the early planning stages is about 36%, according to STR data.
Just one announced downtown hotel project has been canceled so far. In November, Indianapolis-based Sun Development & Management Corp. said it was scrapping plans for a 190-room Cambria on South Meridian Street, citing financing obstacles.
But others have been delayed, fueling speculation they won't happen. A 350-room Drury Hotel announced for 41 E. Washington St. in 2016 won't start construction before 2021, according to an official with St. Louis-based Drury. The company previously had said construction might start as early as this year.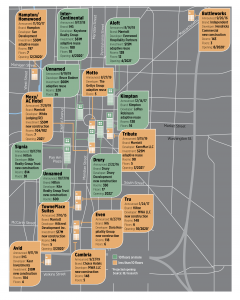 Similarly, Indianapolis-based Everwood Hospitality Partners hasn't started construction on a 128-room Aloft it announced in 2018. An official had said construction might start by the end of that year, wrapping up in the third quarter of 2019.
Dimond, who studies Indianapolis and other Midwestern markets, said the most vulnerable projects are those that haven't yet secured investors or loans.
He believes the window of opportunity to build hotels during this economic cycle is beginning to close.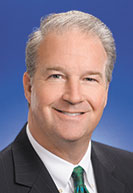 Since developers began planning projects, banks and investors have become more tight-fisted. Adding to the challenge are ballooning construction costs.
He said banks that previously might have been satisfied with a developer borrowing 80% of a project's cost now are uncomfortable with more than 60%, unless the group behind a project has experience in the market.
Jim Dora Jr., CEO of Indianapolis-based General Hotels Corp., which owns the Crowne Plaza Union Station, said building downtown makes it "even more challenging for a [hotel] deal to get done," compared to building in places like Fishers, Carmel or Westfield, because the suburban markets are much less competitive than the city's urban core.

"Some of these deals are probably looking really good right now, but a few months down the road that may change depending upon construction costs and equity requirements," said Dora, who does not have any pending downtown projects.
Industry observers said the hotels looking to enter the downtown market are competing for the same investors, in addition to the same market share.
"If a [developer] doesn't already have financing in place, it's going to be very difficult to move their project forward," Dimond said. "It's not going to get any easier over the next 12 to 18 months, either."
Jockeying for money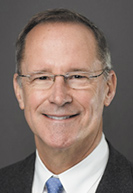 Dimond said smaller projects, such as a Motto by Hilton planned for 1 N. Meridian St., and Avid and Even hotels planned near Interstate 70, might face challenges.
The same goes for Indianapolis developer Bruce Bodner's $60 million hotel, residential and retail project at the Morrison Opera House.
Bodner has told IBJ he has not yet secured financing for his project and is looking for investors.
Mike Wells, president of Indianapolis-based REI Real Estate Services, said the 210-room Moxy/AC hotel project his firm plans to build on South Meridian Street in partnership with Merrillville-based White Lodging is not in jeopardy.
"We don't over-lever our financing and we're good operators," Wells said. "We realize we might be opening in a worse business climate than there is today, but we'll be just fine."
Dimond said he thinks two of the highest-profile hotel projects—an 800-room Hilton Signia at Pan Am Plaza and the 180-room InterContinental planned for the Illinois Building at Illinois and Market streets—are unlikely to falter.
CBRE's Eble, in fact, said the Hilton Signia will "make the pie bigger"—attracting new conventions and meetings to the city, rather than just dividing existing hotel business across more properties.
But Wells and some other hoteliers have expressed concern that the Signia combined with the an adjacent 600-room hotel Kite also plans to build would create a room glut.
In July, the city announced it had struck a deal with plaza developer Kite Realty Group to split the project into two phases—rather than building all 1,400 rooms at once.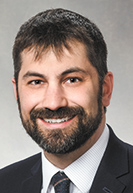 The first phase will be the Signia project, along with an adjacent 80,000-square-foot expansion of the Indiana Convention Center that will include a 50,000-square-foot ballroom.
The second hotel likely will be built within several years, said Thomas Cook, Mayor Joe Hogsett's chief of staff.
He said there's "no conversation at this point about dramatically changing the size or scope" of the development.
The delay is intended to give the market time to absorb the Signia rooms, as well as those of other downtown hotel projects.
Chris Gahl, vice president of Visit Indy, said the new inventory is crucial to helping the city continue to grow its convention industry.
"We are not surprised with the sheer volume of developers looking to break ground in downtown, capitalizing on our growing tourism industry and upcoming, jam-packed convention calendar," he said.•
Please enable JavaScript to view this content.