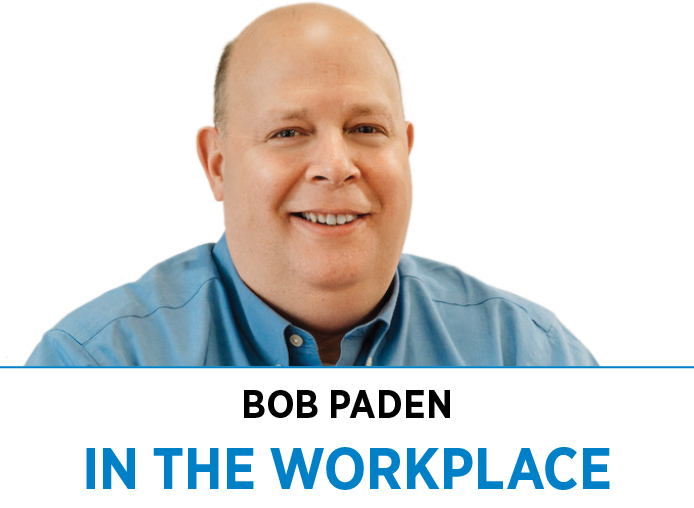 Tension in your head. Tension in the boardroom. Tension in your leadership team. All draining the life out of you as an owner or leader. Make no mistake, it is a battle, a tug-of-war. And you must win it. But many are not.
Over the last several years, I've worked with several leaders within organizations big and small. They struggle with dealing with the said, and unsaid, tensions. At times, the tensions boil over and truly bad things happen. People get angry and frustrated, and they let their thoughts and emotions be known. Other times, they hold it in—for too long—and it explodes at inopportune times.
Healthy tension can be a really good thing for an owner, leader, manager or employee. But when that tension crosses over to anger, emotional gut-wrenching anger, it can destroy relationships, teams and even a business.
Especially in the last two years, tensions are running high due to the after-effects of COVID-19 and the associated chaos that has wreaked havoc across many industries.
In your own head
Oh, the head games. I work with many clients one-on-one who have what I call head-trash. It's a term I learned long ago from my friend and business owner Anson Ross Thompson of The Thompson Group. It's all that stuff in your head you're listening to that is total garbage: I'm not good enough. I can't do that. That's a really stupid idea. I'll never be able to do that. I'll never be like them. I'm not good enough to be promoted to that job. I could never own my own business. My business isn't that great compared to hers. I don't have the experience to achieve that goal.
Head trash is all B.S. But the voices are real. We hear them and listen to them all the time, and they drive us to make decisions that aren't always the best.
How do we not let these voices in our heads get the best of us? First, realize they are just what they are—voices. We don't have to listen to them! Feelings are rarely right. The old adage "trust your gut?" I'm sorry, but that can lead to truly bad endings. Some people might have this skill to trust their gut, but it runs the risk of being blown by the winds of change.
That might drive your team nuts. It might cause your business to stall or plateau, because you're always changing things based on what your head just told you. And you listened! Stop. Listen. Assess. Take time to process—five minutes, five hours or five days. Seek counsel and advice. Then make a decision.
Boardrooms
Boards are messy. Profit or not-for-profit. Advisory boards. Boards of directors. Sometimes they are just a disaster. Why? Well, compared to a fully defined team or organization, boards are made up of people with different agendas, drive and reason for being on the board. Some are there for the mission and vision. Some are there to check a box that says, "I'm on a board." Some are there because of the amount of money they have donated. Some might be there simply to find business for their business!
Yikes. This type of agenda soup can create some serious conflict. What do you do when your board is in a state of chaos or isn't fulfilling its mission?
The board chair needs to step up with outside support and guidance; that's their role and responsibility. You can't assume the board members are going to work things out by themselves. It's possible, but not likely. The chair must ensure members are "staying in their lanes" and are there for the right reasons.
Review the governance structure, bylaws and rules together. Assess each member's reasons for being on the board. Make changes where needed. Tough changes. Changes required to keep the organization moving forward.
Teams
After two solid years of strain, stress and pain associated with the cataclysmic changes in business, teams within businesses are feeling the strain. They are tired. They are exhausted. And in a lot of cases, team members are quitting. Not to go somewhere else, but just quitting. Going home to take care of their kids. Or start a business. Or move closer to their extended families. This is leaving remaining teams in further despair and further strain.
I'm noticing a trend in this area—CEOs of small or large businesses seem to be ignoring the reality of what is occurring here. Right now. They are doing so at their own peril, and it's hurting their businesses. Many people are not quitting because they dislike their job. They're quitting because they don't like their manager, their company culture, their CEO's acrimonious attitude of, "Let them eat cake."
If you're one of the CEOs taking this approach to the current trend, I wish you well. Your future will be in jeopardy unless you just happen to run or own a monopoly. Not too many of those out there.
So what are you to do? I'd advise an immediate four-step plan: 1. Assess where you are on talent. 2. Assess where your current workforce stands. 3. Create more value for your customers to provide you the financial space to pay your people more or increase benefits or deal with a remote work environment. 4. Engage your team now to help you revise your business strategy.•
__________
Paden is owner of The Growth Coach of North Indianapolis, a global executive training and business effectiveness company.
Please enable JavaScript to view this content.