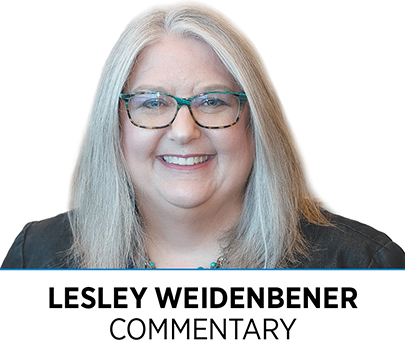 I came to IBJ more than five years ago, after covering politics at the Indiana Statehouse for more than 20 years, most of it for daily newspapers.
I say that I covered politics. Actually, I was much more of a public-policy reporter. I loved digging into the state budget or explaining obscure tax policy more than I liked covering campaigns and elections, but both were part of the job.
The Indianapolis Business Journal marked a shift in my focus—and approach. Something I heard a lot during my first year at IBJ was, "That's not an IBJ story."
It was an adjustment. Eli Lilly and Co. acquisition—that's a story. Change in the way unemployment premiums are calculated—that's a story. Debate about new restrictions for abortions—not an IBJ story.
OK. Those are pretty easy. But other calls are much harder to make.
And the truth is that there are no hard-and-fast rules, despite those early debates I had with the people who were then new colleagues.
IBJ defines "business coverage" more broadly than many business journals. Few have a full-time Statehouse reporter, like our Lindsey Erdody, for example. Or a reporter dedicated to the suburbs, like we do in Kurt Christian, who covers Boone and Hamilton counties, a beat we call North of 96th. Others don't cover much philanthropy or not-for-profit news and wouldn't therefore do a story like one we ran last week about a new residential program for homeless young adults who identify as LGBTQ.
And what we consider IBJ news is constantly evolving. We have significantly expanded our coverage of poverty, equity and race, for example. That's not just a moral choice; it's also the recognition that the economy can't thrive if a large segment of the population is struggling to get enough to eat or find a job.
I was thinking about the IBJ philosophy this week as I wrote job descriptions for open editing and reporting positions at IBJ and again as we considered our coverage of FBI warnings about possible armed protests at state capitols across the country.
We published a story Tuesday about what the city and state are doing to prepare for possible protests. (Law enforcement officials didn't tell us much, by the way, and the Governor's Office wouldn't say whether it plans to mobilize the Indiana National Guard in advance of any events.)
Doing that story meant pulling reporters away—albeit briefly—from stories that might seem more traditionally business-related. And I received a bit of internal pushback from a reporter who wanted to focus elsewhere.
But the violence at the U.S. Capitol last week and the riots in downtown Indianapolis last May are reminders that almost everything can be a business story—or at least something that matters to business leaders.
In May, we had a reporter on the streets during what started as protests of policing and evolved into vandalism and violence. That was not a typical IBJ move. But the cultural questions raised by the protests and the downtown devastation wrought by those riots—vandalism that left businesses boarded up for weeks and stained downtown's reputation—are all about the Indianapolis economy.
If there are major protests that turn unruly at the Statehouse, IBJ will be on the scene. You can follow the news at IBJ.com and on Twitter at @IBJnews. But we will continue to focus as well on what happens inside the Statehouse, including debates about gubernatorial power, a proposed COVID-19 liability shield for businesses, and the crafting of the next two-year state budget after a year in which tax receipts fell short of expectations.
We welcome your thoughts about IBJ's coverage. Write us at ibjedit@ibj.com.•
__________
Weidenbener is editor of IBJ. You can reach her at lweidenbener@ibj.com.
Please enable JavaScript to view this content.