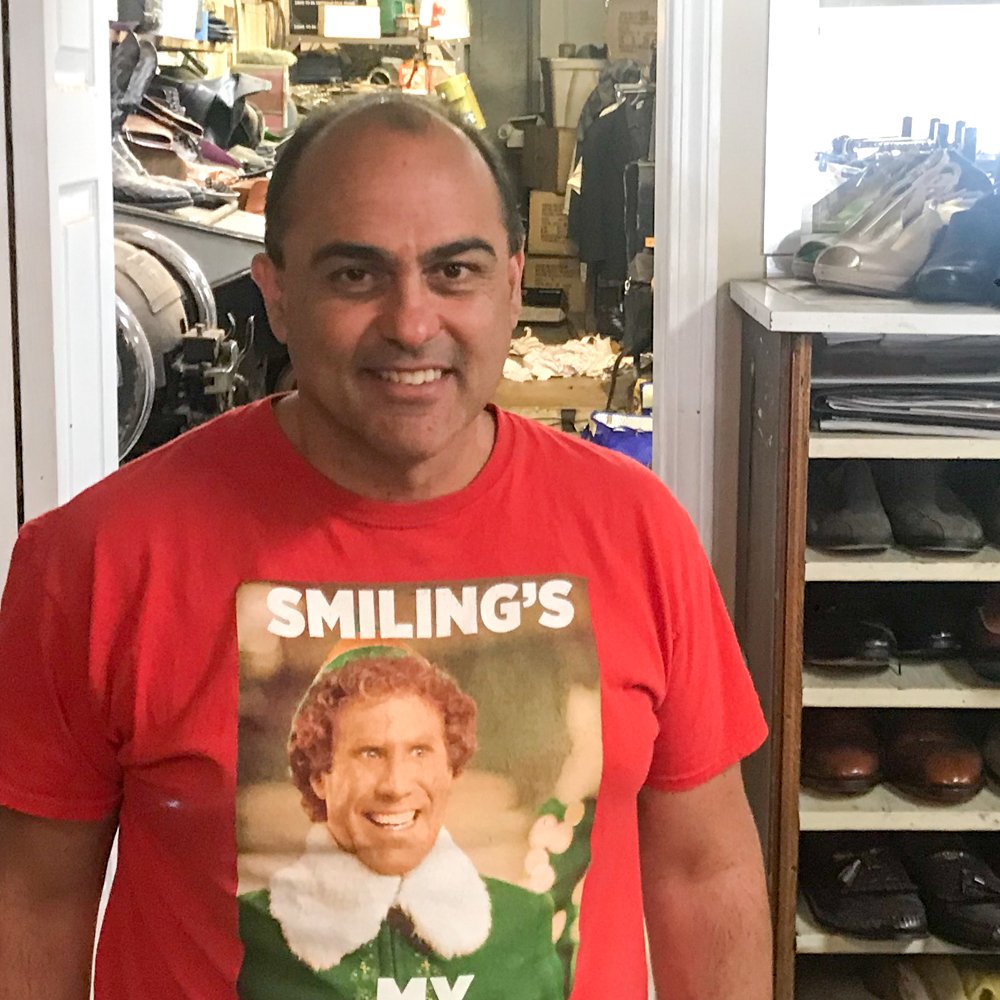 Tony Cento, owner of Cento Shoes
How long has this business been here?
Forty-nine years. In February, it'll be 50.
Have you been here from the start?
About 30 years. Right after high school, give or take.
So who founded it? Your dad?
My father, yeah, Paul.
What was the damage on the first night?
Well, they broke one of the windows and they just took a lot of clothes, shirts and hats. Busted up some of the machines in the back. And then this morning was even worse. That's when they got three more windows and just took pretty much all the clothes and over half the shoes that I had.
Are you frustrated? Do you think the police should have done more?
I don't know. It's hard to say. I don't really understand why they didn't step up. Especially after knowing the first night—why they didn't do a little bit more to prevent this. I don't really understand why they didn't, because there's a lot of people that suffered.
I don't think it's the local protesters. I just think there was some company out of town that is just going around the whole country doing this. I don't think anybody purposely said, "Oh, yeah, I don't like that store, I'm going to go do that to them." They're just trying to hit as many people as they can.
What are they driven by?
Anger, I think. It all started obviously from what they should have done with the police officers there in Minneapolis. That was just terrible what happened. There's no question. And they didn't really act on it when they should have, and one thing led to another and that's what happened. It's terrible. Really. It's just one bad thing after another.
So, the coronavirus was a big blow to your business, right?
Oh, yeah. The bottom line, you just don't know when your next dollar is coming. So, you're trying to hold on to what you got and that was tough. So, you just to try to do what you can to keep things going, and this made things a lot worse.
Over all these years, you've developed a lot of loyal customers. Are you confident you can get through this?
Well, I've got great customers. I'm not saying anything about that because my customers I love, and they're really wonderful people. It's, how much can you handle? How much can you take before it knocks you out? But I believe we'll get through it. You just got to stay strong and just take it one day at a time.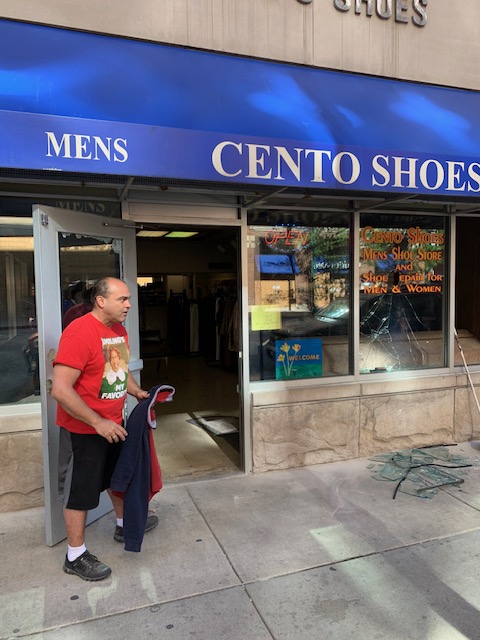 ---
Click here to see more Q&As with downtown shop owners.
Please enable JavaScript to view this content.