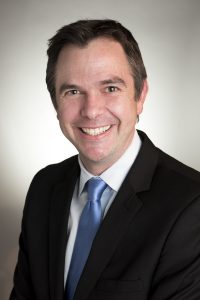 The economy is at a standstill thanks to closures caused by fear about the spread of COVID-19.
But it will likely come roaring back once the nation gets the coronavirus outbreak under control, says Phil Powell, a business economist and the associate dean of academic programs at the IU Kelley School of Business in Indianapolis.
Powell talks to podcast host Mason King about how companies should approach what he believes will be a deep but short recession and steps they should take now to shore up their financial situation.
"It's your job to survive and to make sure that when these social controls are lifted and everybody starts to come back out that you're ready for business," Powell said.
Click here to read IBJ stories about the effect of the coronavirus outbreak in central Indiana.
Click here to find the IBJ Podcast each Monday. You can also subscribe at iTunes, Google Play, Tune In and Spotify. Here are some of our recent podcasts:
IBJ Podcast: Pete the Planner talks about the virus, the impact on the economy and what to think about your portfolio
IBJ Podcast: These downtown hotel projects appear stalled
IBJ Podcast: Jon Laramore traded prestigious law firm job for gig helping low-income Hoosiers
IBJ Podcast: Indy readies for 2021 All-Star Game—to be love letter to basketball
IBJ Podcast: Here's why a mega liquor store is trying to move to Indiana
Please enable JavaScript to view this content.