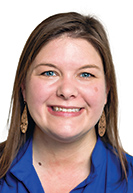 Since entering the Indianapolis market in 2018, Wisconsin-based business accelerator Gener8tor has focused its activities here on Indiana-based companies—but that's about to change.
Armed with $603,000 in funding from the Indiana Economic Development Corp., Gener8tor is launching four industry-specific programs within its gBETA accelerator for early-stage startups from both Indiana and around the United States.
An explicit goal: Bring in out-of-state entrepreneurs, introduce them to Indiana's business resources and convince at least one out of five to move here.
"We're often too humble in the Hoosier state to shout about the really great resources and activities" here, said Sarah Aubrey, a director of gBETA's Indiana programs. "We've got a lot of really fantastic things going on that people maybe don't think of when they think about Indiana."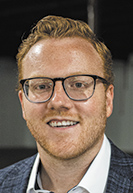 Aubrey will be running gBETA's new sustainable energy program, which is one of the four national programs launching in Indianapolis early next year. The others will focus on 5G technology, smart manufacturing (called industry 4.0), and autonomous vehicles/future of roads. The first launch will be the autonomous vehicles/future of roads accelerator, in January.
Each of the four topics was selected because it is an area of traditional strength for Indiana's economy—and one that's ripe for innovation.
"The thought is: 'Hey, what are the key economic pillars in Indiana, what's innovation going to do in those areas, and how can we harness that disruption?'" said Steven Emch, director of venture development at the IEDC.
Each of the four programs will run once a year, with five startups in each class. The programs will be based in Indianapolis, with the possible exception of the sustainable-energy program, which will take place in either Indianapolis or Bloomington.
Geoff Zentz, managing director for gBETA efforts in Indiana, said Gener8tor has already begun recruiting applicants for the autonomous vehicles/future of roads program, with efforts mostly focused on the Midwest but also reaching to both coasts. "We're nationally recruiting."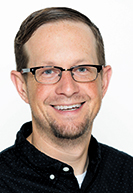 As of last week, Zentz said, Gener8tor had received five completed applications and has identified another 25 startups that it considers likely to apply. About 75% of that group is from outside Indiana. Applications will be accepted through Dec. 5.
The applicants selected for gBETA receive a host of resources and support during the free seven-week program: a $3,000 stipend to help with housing and transportation costs; one-on-one meetings with mentors; weekly lunch-and-learn programming; networking opportunities; the chance to give a five-minute pitch to an audience of entrepreneurs, mentors and investors; and deals and perks from vendors, including IBM Cloud, Amazon, PayPal and others.
Participants will also get exposure to industry-specific resource centers that can help them develop their ideas.
The autonomous vehicles/future of roads cohort, for instance, will operate from the campus of HG Ventures, the venture capital arm of Indianapolis-based Heritage Group. This cohort will also work with Energy Systems Network, an Indianapolis-based not-for-profit that supports the state's energy technology sector.

The 5G cohort will work with the 5G Zone, an innovation center downtown. The industry 4.0/smart manufacturing cohort will work with the Emerging Manufacturing Collaboration Center at the 16 Tech Innovation District, and the sustainable energy cohort will work with the Battery Innovation Center in Newberry, near Interstate 69 southwest of Bloomington.
"A lot of these public-private partnerships we're standing up are getting national attention," Emch said. "We want to work with innovation companies around the country, show them what's going on here."
Another program partner is Indianapolis-based Elevate Ventures, which both invests in Indiana-based startups and helps develop the state's entrepreneurial ecosystem through a variety of programs, events and partnerships.
Most of the venture capital Elevate Ventures invests comes from the state's 21st Century Research and Technology Fund, which is administered by the IEDC.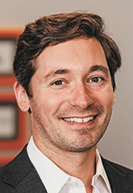 Jacob Schpok, vice president of entrepreneurial services at Elevate Ventures, said Gener8tor has been a good partner because about 40% of gBETA graduates go on to qualify for Elevate Ventures funding.
"Some of our most promising startups that we have as [Elevate Ventures] portfolio companies are gBETA graduates," Schpok said.
Because Elevate Ventures invests only in Indiana-based companies, Schpok is optimistic that the new gBETA programs will convince some out-of-state startups to move here, and thus become eligible for Elevate Ventures funding consideration. "When they come into Indiana for the cohort, they're going to find reasons to stay," he said.
This is the third round of funding the IEDC has provided to Gener8tor for gBETA programming, following a $70,000 round in 2018 and an $800,000 round in 2019 that funded both gBETA and two conferences. The IEDC has also provided funding for various Gener8tor training programs.
Gener8tor, too, has plenty of experience with gBETA programming, both in Indiana and elsewhere.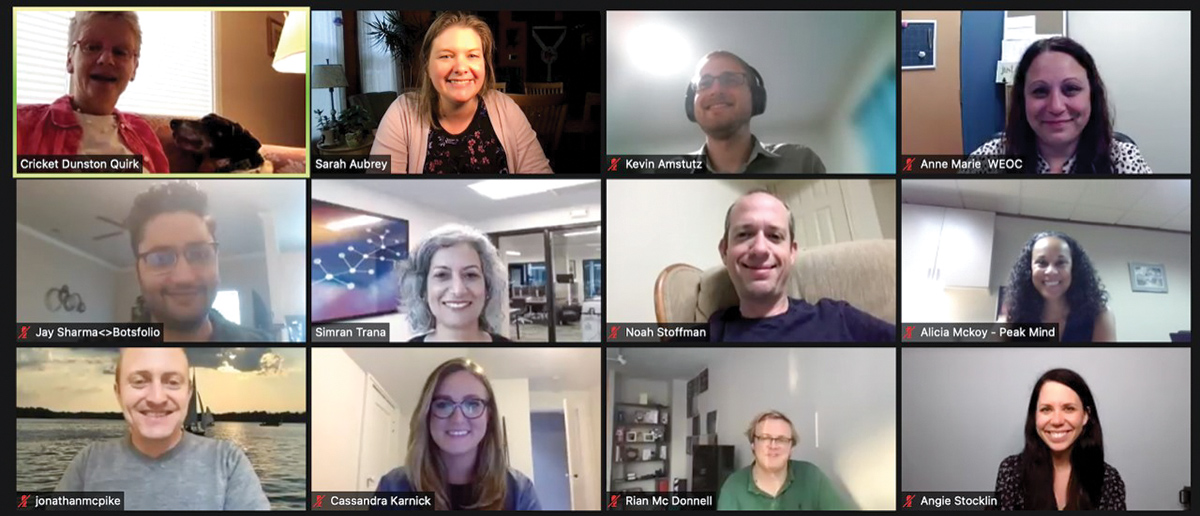 In the three years it's operated in Indiana, Gener8tor has had 70 startups go through a gBETA program. Those companies have raised a combined $50.1 million in outside funding and created 349 jobs.
And in the 27 cities in which Gener8tor operates in North America, the organization has had 633 companies go through gBETA programming. Those graduates went on to attract $280 million in venture financing and create 2,938 jobs, while 62 have since gone out of business.
Gener8tor has also launched a couple of other national gBETA programs: In 2018, it launched both Medtech, a Minneapolis-based program for medical- and health-related startups; and Musictech, a Los Angeles-based program for music-related tech startups.
The new gBETA programs in Indiana will operate in addition to Gener8tor's existing gBETA programs here, which remain focused on Hoosier startups.
Those involved with the four gBETA expansion programs are optimistic that the remote-work trends sparked by the pandemic will help the state in its quest to lure out-of-state startups. If people can work from anywhere, after all, why not Indiana?
"Geography is way less important than it ever has been, for sure," the IEDC's Emch said. "We feel really hopeful about it."•
Please enable JavaScript to view this content.