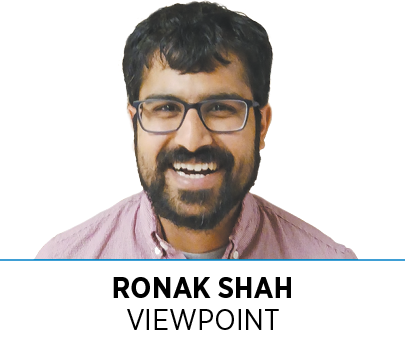 Indiana's college-going rate is falling off a cliff as graduating seniors face sticker shock at the rising cost of higher education. It's a nationwide trend that has been exacerbated by the pandemic and inflation, but Indiana's drop is steeper—a nearly 20% decline in graduates entering a two- or four-year program. The collapse is starkest among students of color. While President Biden's student-debt relief plan will come as a welcome break to many, it doesn't solve the underlying structural problems turning students from college in the first place.
Even though most graduating seniors want to go to college, the rising cost has widened the college-going income gap. According to the Indiana Commission for Higher Education, wealthier Indiana seniors are twice as likely to enroll in college as lower-income students. At the same time, state spending is about $6,000 per student, compared with nearly $9,000 in the 1980s. The result is inequity, as Hoosiers with a four-year degree have quadruple the employment rate and five times the lifetime earnings of those with just a high school diploma.
We have to do more. Luckily, Indiana has a tool to change the status quo: the 21st Century Scholars program. Students who qualify apply in middle school, and if they keep their grades up and complete college preparatory coursework, they will have their tuition and fees paid for.
21st Century Scholars attend college at a whopping rate of 81%, outpacing higher-income peers. And they finish degrees faster and more consistently. Scholars get support in finding colleges that are a good fit and are prepared with the skills to thrive at them. The program has helped nearly 50,000 non-traditional students make it to and through our state's colleges.
However, only about half of students eligible for the 21st Century Scholars program sign up for it. One reason is that students have to apply by the end of middle school—a time when many students haven't started thinking about college. Middle schools rarely have college counselors helping students through this process, and many middle school teachers aren't trained to be able to communicate the program's importance to students.
Our lawmakers can set Indiana up for a college-going rate that other states can look to as an example. First, Indiana should automatically enroll eligible students in the 21st Century Scholars program instead of requiring an application. Enrolling all eligible students in middle school ensures college stays on the table by the time they start making informed post-secondary choices.
Second, high school seniors should be required to fill out FAFSA, the federal financial aid form, and it should be part of a school's accountability framework. Indiana proposed a bill this year to require FAFSA completion unless parents opted out, but by the time Senate Bill 82 made it to the governor's desk, it was diluted to simply require schools to send information about FAFSA home to families. We must go further.
Finally, schools should be resourced, supported and held accountable for preparing all students to succeed at their best-fit colleges of choice, all the way to the finish. The scholarship is only part of the solution. Students should be prepared with the skills to immediately succeed in coursework and, ideally, with credits toward their degree.
With a few reforms, our state can set a road map that ensures all Hoosier students have equitable access to college.•
__________
Shah is a seventh-grade science teacher in Indianapolis and a Teach Plus senior writing fellow.
Please enable JavaScript to view this content.