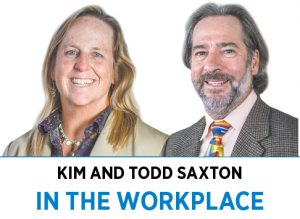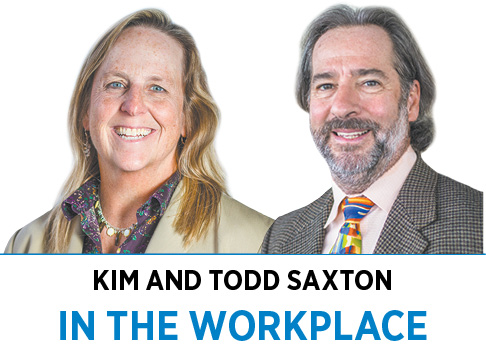 Last fall, we shared why it's never "just business." We noted that this phrase is often used as an excuse for rude behavior or for decisions motivated by greed and/or profit, as opposed to doing the right thing. But this is not the only overused or misused phrase that makes some savvy business-minded folks cringe. We thought we'd share some of our other least-favorite terms:
We need a road map. Road maps are great when you have a lot of information. They suggest a detailed set of information so you can plot a course from Point A to Point B. The major uncertainty, then, is when you might stop for food or gas. Passengers are largely along for the ride and might even sleep through the journey.
Most important business decisions, though, are made with incomplete information and under conditions of uncertainty. Will our customers buy this new product? What do we charge? Who should be on the team to move this initiative forward? Do we bring on partners—and if so, when and how? What will competitors, new or existing, do? Uncertainty permeates decisions about products/technology, market, people and funding—with important strategic implications.
A far better metaphor for startup and business strategy is a set of sailing instructions. There is still a paradise island to sail to (in other words, a vision), to motivate and inspire all involved. But everyone aboard is also monitoring winds and currents (market traction, revenue growth, renewals) as well as storms (competitors, regulations and technological changes) that create challenges. And the entire crew is involved in constant adjustment and adaptation to make sure the ship continues to make progress.
Think outside the box. When people say this, they are trying to suggest that something radically new is needed. The implication is that colleagues are limited by self-imposed boundaries. But when we ask people to think outside the box—for example, to develop a new idea for a business in the next 20 minutes—the request is so broad and vague that people cannot wrap their minds around it. Most businesspeople are used to thinking within constraints.
A better plan is to give people a new problem to solve inside a box—this time, a new box or framing they might not have thought of before. Here are some examples of new boxes: A) What's the biggest hassle in using our product and why? B) What customers are using our product in the most unusual way and how? C) Which customers purchase our products in the largest volume and why? D) How would our product change if we tailored it to each customer and how? E) What aspects of our product have changed the most since our last redesign and how? The goal is to get people thinking about new ideas while also giving them some structure for their brainstorming.
Low-hanging fruit. OK, we feel a little more mixed about this one. If there are easy opportunities to land customers or launch products that seem obvious and have few tradeoffs, they should be considered. But as a mentality, always going for the low-hanging fruit is not likely to be a productive long-term strategy.
In his excellent book "Born to Run," Christopher McDougall talks about the evolution of the running shoe over the last three to four decades. Design, composite materials and a lot of marketing have taken running shoes from simple sneakers to waffle tread to engineering marvels. But while prices have increased by one or two orders of magnitude, what has happened to running-related injuries like back and knee problems? These are virtually unchanged and perhaps even elevated a bit. When we isolate ourselves from the shock of road impact through shoe design, our mechanics change. This makes us more vulnerable to injury.
How is this digression related to low-hanging fruit? Isolating yourself from challenge and competition is never in your best interest long term. Embrace the most formidable competitor, the most challenging customer and the hardest product-development problems. Just by trying, you will be better for it. Remember, the low-hanging fruit is the easiest to get—not just for you, but for others in the market as well.
You will hear the above phrases uttered by many savvy and experienced businesspeople. We apologize if we have slighted one of your own "go to" phrases that help you navigate your business journey. But for different reasons, we believe we should look at those phrases a different way.
If it helps to remember them, we have even coined our own phrase to remember the list: Consider wrapping low-hanging fruit in a road map and putting it in the box … to be thrown out.•
__________
Todd Saxton is associate professor of strategy and entrepreneurship and M. Kim Saxton is clinical professor of marketing at the IU Kelley School of Business at IUPUI. The Saxtons are co-authors of "The Titanic Effect."
Please enable JavaScript to view this content.