Indianapolis is home to several must-do attractions, including special restaurants, the speedway, several museums and more. Here's a list of attractions the IBJ staff recommends checking out. 
St. Elmo Steak House 
St. Elmo Steak House has been a landmark in downtown since 1902. Still in its original location, it's the city's oldest steakhouse and has earned national recognition. We recommend the shrimp cocktail. 
Indianapolis Motor Speedway Museum 
The Indianapolis Motor Speedway, 4790 W. 16th St., of course is home to the Indianapolis 500, but it also hosts the Verizon IndyCar Series, NASCAR, LPGA and other races and events throughout the year. We recommend checking out the Indianapolis Motor Speedway Museum which is home to its Hall of Fame. The grounds are open free of charge on non-event days but if you want to visit the museum or do a track tour (we recommend the Kiss the Bricks tour), that'll cost you.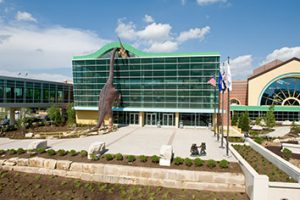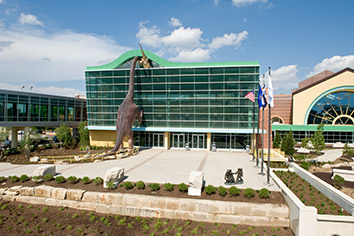 The Children's Museum of Indianapolis  
Located just minutes from downtown, the 815,700-square-foot facility includes 13 major galleries indoors plus the 7.5-acre outdoor Riley Children's Health Sports Legends Experience. Visitors can explore the physical and natural sciences, health and fitness, world cultures and American popular culture and arts. Plus, they can see how dinosaurs lived in Dinosphere and examine children's impact in history in The Power of Children: Making a Difference.
Action Duckpin Bowl 
Located on the fourth floor of the Fountain Square Theatre building, Action Duckpin Bowling is a 1930s era duckpin bowling alley. It has eight lanes plus a vintage billiard table. Atomic Duckpin Bowling is housed in the basement level of the building and is furnished with authentic 50s and 60s equipment.  
Conner Prairie 
A living history museum, Conner Prairie is located in Indy's northern suburb, Fishers. An affiliate of the Smithsonian, the museum spans more than 1,000 acres. It offers outdoor, historically-themed encounters and indoor experiential learning spaces combining history and art with science, technology, engineering and math.  
Indianapolis Zoo
The Indianapolis Zoo is located inside White River State Park. It's open seven days a week and reservations are currently required so make sure to plan ahead if you want to visit. The zoo includes five areas: Oceans, Deserts, Plains, Forests and Flights of Fancy.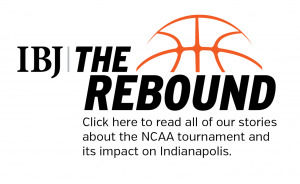 The Idle 
The Idle is a grassy public viewing station that sits just off Virginia Avenue, where Interstate 65 and Interstate 70 meet. It's situated between Fletcher Place and Fountain Square, inviting residents and visitors to take a seat and watch as traffic whizzes by. A path off Virginia Avenue will lead you to the perch, which includes nods to neighborhoods that were disrupted by the highway. A bit of an unusual attraction, it has garnered national media attention over the years. 
Newfields 
Newfields is home to the Indianapolis Museum of Art, Fairbanks Park, The Garden, Lilly House and the Elder Greenhouse. The campus combines art with nature, including gardens, water features and more than 100 acres of woodlands. It's current exhibitions include Spring Blooms, Holes–a large scale light sculpture by Anders Herwald Ruhwald, and Illegible, which features prints, drawings and paintings on paper that "incorporate familiar English words that are playfully manipulated away from any expected usage." 
The Eiteljorg Museum 
The Eiteljorg collects, conserves and exhibits Western and Native American art and cultural objects. Its collection includes artists such as T.C. Cannon, N.C. Wyeth, Andy Warhol, Georgia O'Keeffe and more. It's the only museum of its kind in the Midwest and one of only two museums "east of the Mississippi" that explores both Native America and the American West.
Please enable JavaScript to view this content.