Indianapolis-based Elevate Ventures is going all in on Rally, a new multimillion-dollar conference that aims to spur "creative collisions" between entrepreneurs, investors and others who can advance the state's innovation economy.
The event, scheduled for Aug. 29-31 at the Indiana Convention Center, will have 220 speakers, including big names such as former Indianapolis Colts quarterback Peyton Manning and Los Angeles-Laker-turned-entrepreneur Earvin "Magic" Johnson; five separate pitch competitions offering up to $5 million in total prize money; and hundreds of meetings between entrepreneurs and investors representing multiple industry sectors.
Elevate Ventures is organizing the event, and the Indiana Economic Development Corp. is providing $1.5 million in support. The groups set a first-year goal of drawing 5,000 attendees from both within and outside the state.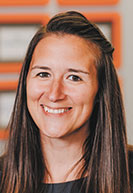 "It's really about putting Indiana on that national and global stage from an innovation standpoint," said Erica Schweyer, the chief operating officer at Elevate Ventures.
Elevate Ventures is a not-for-profit that serves as a venture capital firm for the IEDC, the state's public-private job-creation agency. Elevate invests in Indiana startups, and most of its venture capital comes from the state's 21st Century Research and Technology Fund, which is administered by the IEDC.
A multimillion-dollar event
Schweyer said Elevate Ventures is not releasing specifics about Rally's budget other than to say that "events of this scale generally cost in excess of $2 million, and the support from our sponsors has been tremendous."
In addition to the IEDC's financial support, another $660,000 or so in cash and in-kind support is coming from sponsors, according to a list on the event's website, with other funding coming from ticket sales and exhibitor fees. (IBJ Media, the parent company of IBJ, is among Rally's sponsors.)
As of late last week, Schweyer said, about 2,500 tickets had been distributed, including purchased tickets and those offered free to sponsors, exhibitors and others. Ticket sales are ongoing, and at a "happy hour" event for Rally organizers and supporters Tuesday afternoon, Elevate Ventures CEO Christopher Day told the crowd he expects total attendance of 3,000 to 3,500.
Ticket prices have fluctuated because of early-bird pricing, but as of Wednesday, individual tickets were selling for $420, with pricing of $360 per person for groups of three or more and $140 for students.
Exhibitor fees are $1,750 for a 5-foot-by-10-foot space, $2,500 for a 10-foot-by-10-foot space and $8,000 for a 20-foot-by-20-foot space. Those prices include two, four or eight free Rally tickets, respectively.
Rally replaces an Elevate Ventures event called Kinetic, which was a much smaller annual event focused on connecting Elevate Ventures' portfolio companies with potential investors and other resources.
Rally's vision is much grander: to position Indiana as a globally known innovation hub.

Staking a claim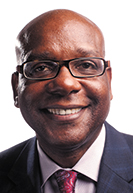 "I think we can lead in innovation," said John Thompson, an Indianapolis business executive and IEDC board member who chairs the IEDC board's entrepreneurship committee. "This puts a stake in the ground for Indiana, Rally does."
Thompson said Rally could do for tech and innovation what the Indianapolis Prize has done for animal conservation—spotlight the state for a worldwide audience.
Established by the Indianapolis Zoological Society Inc., the Indianapolis Prize has awarded more than $5.6 million since 2006 and bills itself as the world's leading award for animal conservation.
"That was a really great idea to do that. [The Indianapolis Prize] is the Nobel Prize for animal conservationists all over the world," Thompson said.
Rally, too, will offer big prize money as a way to generate interest.
The event is organized around six topic areas, or "studios," in which the state has—or aspires to have—strengths. Those studios are agriculture and food, entrepreneurship, hard tech, health care, software and sports tech.
One of Rally's selling points includes its five separate IN-Prize pitch contests, each of which offers up to $1 million in prize money.
Late last month, Elevate Ventures announced it had selected the 25 startups that will compete in the pitch contests spread evenly across five categories. The finalists, which hail from six countries, were selected from 430 applicants from 38 countries.
Only two of the finalists are Indiana-based: Indianapolis-based Kovina Therapeutics and Lafayette-based Quantum Research Scientists. Other finalists represent eight other states, with the largest contingent from California, with seven finalists. The foreign countries represented are Argentina, Canada, Estonia, Germany, Hungary and Singapore.
Rally has also announced 15 alternates for the pitch contest, and 10 of those are Indiana-based. By design, the alternates are all companies within about a five-hour drive of Indianapolis, increasing the chances that they will be able to get to the event on short notice if need be, Day said.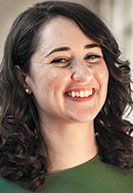 Among the finalists is California-based OmniVis, which was founded in 2017 and has developed a handheld device for rapid detection of food pathogens. CEO Katherine Clayton, who earned a doctoral degree in mechanical engineering from Purdue University, founded the company along with three Purdue professors.
Clayton, who learned about Rally from one of her co-founders, was attracted by the chance to compete for prize money—but that's not all. She's excited about the chance to hear Magic Johnson, as well as radio and podcast personality Guy Raz and Moira Gunn, the director of bioentrepreneurship and associate professor at the University of San Francisco.
Clayton also plans to attend Wisconsin-based Gener8tor's free agtech conference, which takes place Aug. 28 as a lead-in to Rally. Earlier this year, OmniVis participated in an agtech-themed startup accelerator that is jointly offered by Gener8tor and the Alabama-based Hudson Alpha Institute for Biotechnology.
Gener8tor is one of several partner organizations, along with the Indiana Technology & Innovation Association, Indy Women in Tech and Midwest House, that are planning their own events coordinated around Rally.
"You don't get to see all of that happening at the same time very often," Clayton said. "It's pretty exciting."
Luring out-of-staters
The pitch contest is designed to entice those out-of-state startups to stay here.
To receive funding, winners must commit to establishing a significant presence in Indiana for at least a year. The contest defines a significant presence as having at least one full-time company executive or founder living in the state and at least one physical office or active coworking space membership within Indiana.
Thompson said the rules are structured in this way because mandating that the entire company move to Indiana might have dissuaded some promising startups from applying for the contest.
Elevate Ventures operates under a mandate that it be a co-investor—never the sole investor in a company. So the five IN-Prize winners have the chance to win a $1 million investment, provided they can secure $500,000 from other investors for Elevate Ventures to match. If a company secures $200,000, for instance, Elevate Ventures' match will give the company a total of $400,000.
Schweyer said Elevate Ventures will help the IN-Prize competitors secure outside investments, including facilitating hundreds of one-on-one meetings with potential investors.
Elevate Ventures' first-year goal is for 40% of attendees to be Indiana residents, with the other 60% coming from other states and countries.
Late last week, Schweyer said 50% to 60% of attendees that had registered so far were from Indiana. Schweyer said she's pleased with those percentages for a first-year event.
Over time, she said, the goal will be to reach that 40%/60% mix and to increase attendance overall. "In 2024, I would love to see that [2023] attendance double—or I'd love to see that number up to 10,000 in year three."
Logistics and success metrics
An event-planning expert who is not involved with Rally said first-time events are always more challenging because organizers must come up with a structure and strategy, plus figure determine the target audience and how to persuade them to attend.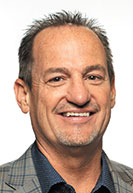 "From a logistical and planning standpoint, it's always a little more difficult the first year—setting expectations and deciding the level of experience that you want your attendees to have," said Robert Lowe, president of suburban Atlanta-based Nth Degree.
But Lowe said Rally seems to have the ingredients for a successful event, including big-name speakers, the pitch contests and sessions on a wide range of topics. "It seems to be very well done. It's kind of a little bit of something for everybody."
Lowe characterized Rally's goal of 5,000 attendees as "aggressive" but said the event's broad focus should help attract a wider audience than if it were built around a single industry sector.
As a comparison, Lowe cited the SXSW festival in Austin, Texas, which debuted as a music festival in 1987. That first year's event, which featured 177 showcase artists at 15 venues and stages, drew 700 registrants. SXSW has grown dramatically in scope and attendance since then and now encompasses music, film, television, technology, culture and education. The 2023 event, held March 6-19, drew 345,100 in-person and online attendees.
Lowe said it's difficult to say from the outside what Rally might cost to produce. "I've done 5,000-people events for $1 million, and I've done 5,000-people events for $10 million to $15 million. … there's so many ways of slicing and dicing an event like this."
Speaker's fees and food and beverage are typically two of the largest conference expenses, Lowe said. Speakers on the level of a Peyton Manning or a Magic Johnson might charge $250,000 or $500,000 each, he said.
Lowe said Rally's ticket and exhibitor fees seem in line with what he would expect in a first-year event.
Thompson, the IEDC board member, said he expects Rally to initially cost more than it brings in through ticket sales, vendor fees and sponsors. But over time, he predicted, the conference will grow its attendance and vendor base so that it becomes profitable.
Schweyer said she'll consider Rally to have been a first-year success if it brings in 5,000 attendees and facilitates at least 800 one-on-one meetings between investors and startups. (At Tuesday's Rally happy hour, Day said that more than 100 investors have committed to attend Rally and that this will translate into 1,200 to 1,400 one-on-one meetings.)
Schweyer said she also hopes to see at least a couple of million dollars' worth of investments made in participating startups within six months or so after the event. She also hopes for results that are harder to measure. "The buzz around Rally is, it's those creative collisions [at the conference] that ultimately turn into really meaningful connections that then translate into potential business ideas or talent opportunities, things like that."•
Please enable JavaScript to view this content.