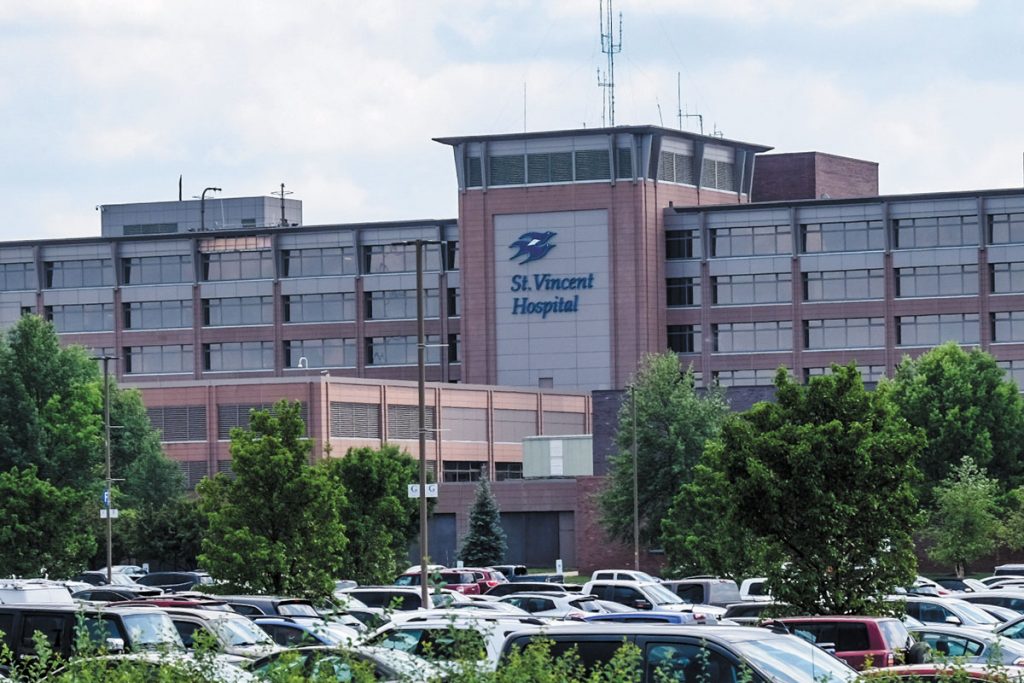 Editor's note: Indiana Gov. Eric Holcomb on Monday (March 16) directed hospitals and ambulatory surgical centers to cancel or postpone elective and non-urgent surgical procedures immediately to help the health care system conserve resources and personnel necessary to meet emerging health needs–steps many hospital had already begun taking.
**
As the threat of the coronavirus sweeps across Indiana, hospitals are beginning to cancel or restrict elective, non-urgent surgeries to make room for a possible influx of patients.
Such a highly unusual move is designed to help hospitals reduce the use of vital resources, including blood products, as well as limiting the spread of the virus.
Three major hospital systems confirmed Sunday they have issued guidelines internally to restrict non-urgent surgeries to keep supplies and beds free for for any upcoming large pool of patients infected with the coronavirus.
Ascension St. Vincent said it will be canceling elective surgeries effective Tuesday at its flagship hospital on West 86th Street—the city's largest hospital, with more than 1,600 beds. It did not say whether the cancelations would apply to its other hospitals across the state.
Ascension St. Vincent said it is following the guidance of the Centers for Disease Control, the Surgeon General and the American College of Surgeons, which have recommended limiting elective services to ensure the availability of resources to meet emerging health needs.
"We will continue to monitor the disease activities in each of our facilities and will use the most recently available information to make updates to the recommendations," the hospital said in a statement.
Community Health Network hospitals also are postponing elective procedures unless the physician, in consultation with the hospital's medical director, determines the patient will face a "life-threatening or life-altering risk" in the next 30 days.
"We have been urged to reduce the use of vital resources, including blood products, critical equipment and staff, in preparation for the expected influx of COVID-19 patients," Dr. Ram Yeleti, chief physician executive, said Sunday evening in written remarks to IBJ.
The restriction applies to all Community Network hospitals and surgery/endoscopy centers, the health organization said.
A spokesman for Franciscan Health Indianapolis said on Sunday it is restricting the number of elective cases, but has not yet banned surgeons altogether from performing them.
Indiana University Health, the state's largest hospital system, said it had not issued any guidelines, although it was restricting visitors, like many hospitals in the state.
Under the new guidelines, effective Sunday, no visitors are permitted at IU Health hospitals. Exceptions are considered on a case-by-case base in the neonatal intensive care unit, obstetrics and gynecology, pediatrics, emergency room, outpatient surgery and Riley Hospital for Children. In end-of-life situations, two visitors are allowed per patient.
Please enable JavaScript to view this content.