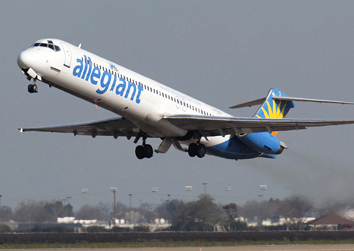 Indianapolis International Airport is getting its first nonstop flight to Key West, Florida, the airport announced Wednesday morning.
Allegiant Air will begin offering the twice-weekly route from Indianapolis to Key West International starting Dec. 1.
Indianapolis Airport Authority Executive Director Mario Rodriguez said the Key West flight marks No. 21 in a lineup of nonstop flights announced by the airport so far in 2021. It also marks the fifth new destination out of Indianapolis that Allegiant has added this year.
"Key West is one of the most unique destinations in the United States, but until now it has been hard to get there," Rodriguez said in written remarks. "In December that changes–Hoosiers will be able to easily travel to the Florida Keys and enjoy everything this destination has to offer."
Allegiant said it will offer one-way promotional fares as low as $59 for the new route, but those flights will include scheduling restrictions and other fees and charges.
Please enable JavaScript to view this content.