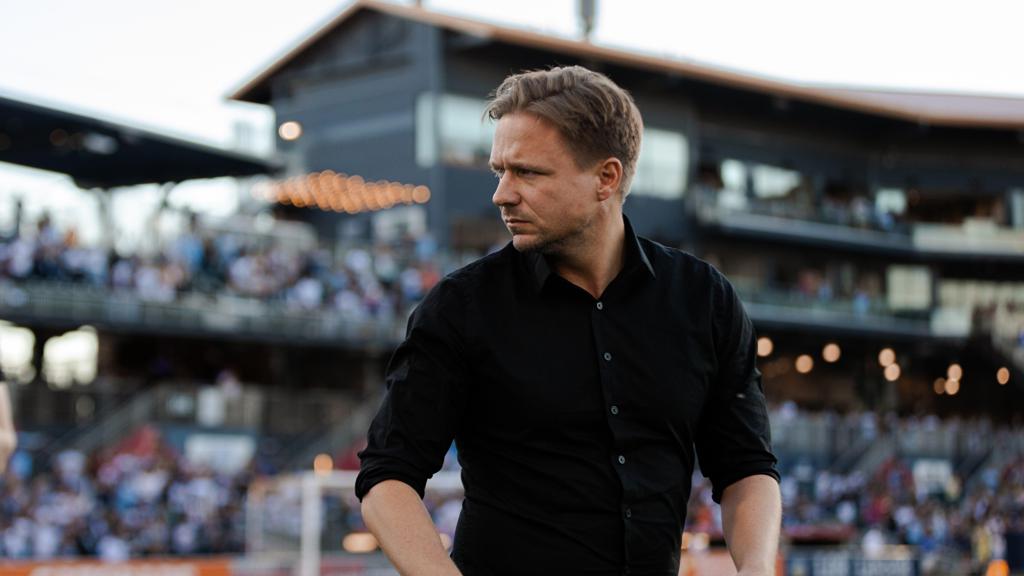 The Indy Eleven professional soccer team on Tuesday announced the hiring of new head coach Mark Lowry, replacing Martin Rennie, who "mutually agreed to end his tenure" with the Eleven in June.
Lowry, who becomes the fourth head coach in Eleven team history. The 36-year-old native of Birmingham, England, has coached El Paso Locomotive FC in United Soccer League Championship play for the past three seasons, with an overall record of 42 victories, 19 losses and 29 draws. His teams made back-to-back appearances in the Western Conference Final.
"In Mark Lowry, Indy Eleven has found a coach who will be as passionate about connecting with and contributing to our community as he will be to strengthening our club on the field," said Indy Eleven President and CEO Greg Stremlaw in written remarks. "While still a relatively young coach, his impressive results speak volumes both as a tactician and a leader, and we cannot wait to see those traits put into action."
Stremlaw said the team used "considerable due diligence" in a search process that "involved interest from more than 250 candidates from across the soccer world."
"We firmly believe in Mark's ability to again make Indy Eleven one of the elite USL Championship competitors on the field and burnish our credentials as one of the league's premier organizations," he said.
Lowry's 40 regular-season victories over the past three years rank as fourth-most amongst USL Championship coaches during that span.
"I want to put on record my sincere gratitude to El Paso Locomotive FC for the last three years," Lowry said in a written statement. "I had a wonderful time and will always be thankful for what they gave me. Looking forward, it's an honor to be named Head Coach of Indy Eleven. It's a club with an impressive history and one I'm familiar with dating back to the [North American Soccer League] days."
During El Paso's recently concluded 2021 season, Lowry led Locomotive FC to an 18-4-10 record (64 points) that won the Mountain Division title and marked the third-highest point total across the 31-team league. He earned the July 2021 USL Championship Coach of the Month honor while leading the club to a 23-game home undefeated streak.
"I'm excited for the challenge of getting the club back to where it belongs, fighting for championships and towards the top end of the table," Lowry said of his new job. "It's what this fan base deserves, and you have my word I'll work hard every single day to instill a winning culture and a culture of high standards that embody what it means to represent Indianapolis and the Eleven brand."
Rennie joined the Eleven in January 2018 when the team was preparing to play in its inaugural United Soccer League Championship season after four years in the North American Soccer League.
He compiled a record of 42 victories, 31 losses and 19 draws overall. He was 2-2-0 in playoff games.
The team was 3-4-1, in fourth place in the eight-team Central Division of the Eastern Conference, when Rennie left. It finished 9-15-8, in sixth place, under interim coach Max Rogers.
Please enable JavaScript to view this content.