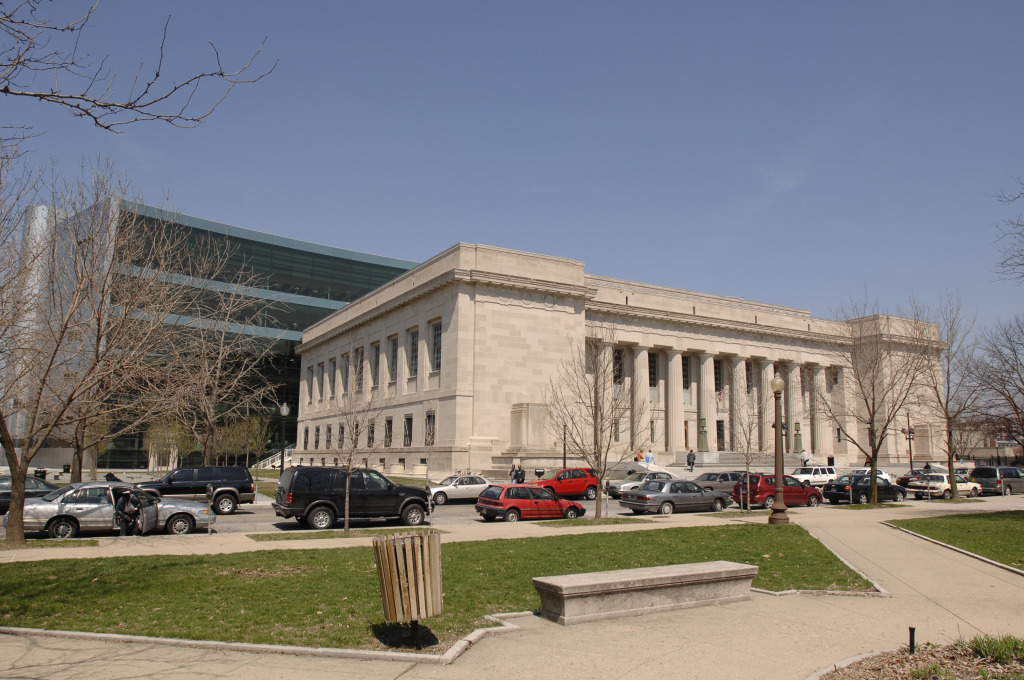 The Indianapolis Public Library Board of Trustees plans to hire executive Anita J. Harden to be the organization's new chief administration officer, it decided at a special meeting Tuesday afternoon.
Harden is expected to serve as second-in-command to interim chief public services officer Gregory Hill, who is currently acting CEO.
Harden, founder of Interim Executives LLC and a former president of Community Hospital East, will be a contractor for up to a year, and the library system will pay her up to $190,000 for her services.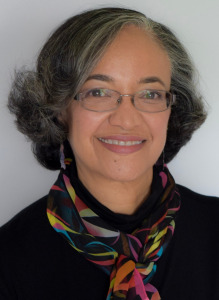 The decision to bring on another leader met pushback from two board members, Pat Payne and Khaula Murtadha. The pair criticized the hiring process as rushed and said another executive would not be beneficial to the controversy-embroiled library system.
Payne and Murtadha were supported by a few dozen protestors who attended the meeting with yellow signs denouncing the board members that voted against hiring Nichelle Hayes to be library CEO in December. Hayes had served as interim CEO for most of 2022. The library has been searching for a permanent CEO since the resignation of longtime chief executive Jackie Nytes in August 2021.
No public comment was taken during the meeting.
Payne authored an amendment that would halt the vote to bring on Harden until the board of trustees contains new appointees. There are currently two spots open on the seven-member board after the resignation of TD Robinson and the pending departure of Judge Jose Salinas.  Salinas' term as president ended Dec. 31, but he remains a board member until his appointing body makes a new appointment. Robinson was appointed by the City-County Council and Salinas was appointed by the Indianapolis Public Schools Board of Commissioners.
The appointment comes just more than a month after the board named Gabriel Morley as CEO of the library system despite protests from library union members, former employees and disagreement among board members. Morley initially accepted the job but turned down the position shortly afterward due to protests over his hiring.
Payne asked Board President Hope Tribble, "Why the rush?"
Tribble responded after goading from the audience.
"There's a lead executive officer for a reason. And we are going to bring someone in to start to bridge that gap and to help and support the organization in this interim," Tribble said. "Sixteen months is a long time [to be without a CEO]. And we probably have at least six to nine more [months] to go based on the plan that we're planning to pursue. So time is of the essence."
Payne, chair of the finance committee, said she was unaware of the resolution to hire Harden until Monday evening.
Murtadha said the cost of hiring Harden only adds to the growing amount in tax dollars the library is spending due to the unsuccessful CEO search. The library paid Bradbury Miller Associates $27,000 for the last search and has since employed public relations firm Hirons to help manage the repercussions of the failed search.
Murtadha also expressed disdain for the way the board has conducted itself.
"I received this resolution at 4:48 p.m. on a national holiday (Martin Luther King Jr. Day)," Murtadha said. The late notice gave the group no time to deliberate as a collective, she said.
She added that there has been no productive discussion of the current criticism aimed at the entity.
"These [critical] messages go on and on and on and we act as if nothing has come in for us to discuss as a collective body. And we decide  'Let's go ahead and vote, let's move these resolutions forward,'" Murtadha said. "We have been called dysfunctional, we have to called these names."
An amendment to stall the vote until new members are appointed failed, with just Payne and Murtadha voting in favor. The resolution to give Harden the position received affirmative votes from all board members besides Payne and Murtadha.
Murtadha described Harden as a "good person with lots of experiences" but still noted the cost for the library system and that Harden has not worked in a library.
Harden to accept position
Harden told the media after the vote that when she had first read a story written about the board's troubles, she thought, "Boy, I wouldn't want to be part of that."
But when she spoke with a consultant that led a 2022 climate study about the library's possible racial equity issues, Harden said she was told the institution was still running well despite the recent controversy because the staff members really "have a heart for the library."
When asked how she will deal with the tumultuous current state of IndyPL, Harden said that every organization she's worked with has some level of disagreement.
She serves on several local boards and founded Interim Executives, where she has taken on interim CEO roles at the Indiana Latino Institute and Lutheran Child and Family Services and has worked with Indianapolis Public Schools, the Madame C.J. Walker Legacy Center, the Indiana Minority Health Coalition, and Family Service of Central Indiana.
"So the controversy around this organization—it's different than others I've experienced, there's more people involved—but it's still the issue of humans getting together disagreeing and needing to work out their differences, and I'm optimistic that that's possible," Harden told IBJ.
The library board will continue to review the 2022 CEO search process and plan for a renewed search process. Until a new leader is selected, Harden said she will help further the library system's mission and ensure it is fiscally and operationally effective.
She's hopeful that progress will be made about the community's attitude toward the library during her tenure.
"I think it's important for the new leader to be able to step into a situation where a lot of this stuff is resolved," Harden said.
Harden will also be tasked with implementing the recommendations from the climate study, which included improvements to the board; a leadership-led strategy to restore trust within the system; an update to interview and hiring processes; updated and reinforced harassment reporting and investigation processes; a compensation study; implementation of a formal feedback process for leadership positions; and enhancements to internal communications practices.
Harden is heavily involved in the community. She received the Sagamore of the Wabash from former Indiana Gov. Evan Bayh in 1990 and had "Anita Harden Day" proclaimed by the city of Indianapolis in 2017.
According to the IndyPL Board press release, Harden is also working on a line of children's books.
Please enable JavaScript to view this content.