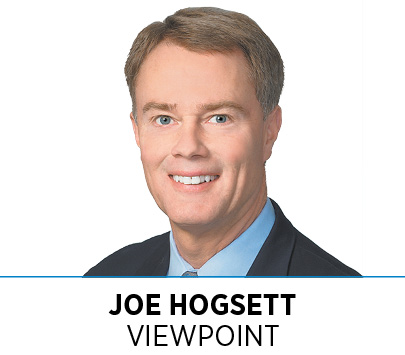 If you don't live in or frequent the southeast side, you might not be aware of the significant project underway in the Twin Aire neighborhood. It's the soon-to-be home of Marion County's new Community Justice Campus, the centerpiece of a comprehensive criminal-justice reform effort we embarked on in early 2016.
When fully complete, the Community Justice Campus will feature new and improved facilities for the Marion County jail, courthouse and sheriff's office, as well as something new: the Assessment and Intervention Center, or AIC for short.
The AIC, which opened this month, provides a temporary, safe place to stay for those experiencing substance-use or mental-health problems. The AIC is the culmination of the city's efforts over the last four years to build "off ramps" from the criminal justice system for individuals who do not represent a threat to the community and whose needs are better met through intervention than jail.
This will give some of our most vulnerable neighbors a better chance to escape cycles of addiction or mental health struggles; it will also free up more of the criminal justice system's traditional resources to fight violence and other serious crimes.
This is a reorientation of our criminal justice system to address rising mental health and addiction needs and to break the pattern of low-level, non-violent offenders cycling through the system largely due to unmet behavioral health challenges. Nothing like this exists in our current system in Marion County, or anywhere in our state. And it's desperately needed, especially as the COVID-19 pandemic has worsened mental health challenges and addiction within our community.
According to a study commissioned by the Marion County Sherriff's Office in 2016, as many as 40% of Marion County Jail inmates have been diagnosed with mental illness, and up to 85% are suffering from some form of addiction. Many of these individuals never belonged in jail in the first place, and perhaps wouldn't be there if they were given a lifeline to treatment services.
By helping those who need it most connect to addiction and mental health treatment, the AIC will also enable law enforcement to focus time and available resources where they are more urgently needed.
The AIC will build upon and integrate with several diversion initiatives we have embarked on in the last four years, including the mobile crisis assistance teams that pair IMPD officers and mental health clinicians, and the Reuben Engagement Center, which provides safe, temporary housing for our homeless neighbors experiencing active substance-use or mental-health challenges. The Reuben Engagement Center will now operate on the second floor of the AIC, building on the groundwork it has laid since its launch in 2017—and the city continues to be eternally grateful for the support of the Reuben family.
The Community Justice Campus is a monumental undertaking—a striking reflection of our city's commitment to overhaul a criminal justice system badly in need of policy reform, greater efficiency and new facilities. The AIC, as the first piece of this complex to open its doors, is a key step in bringing this process to fruition. It is a true win-win for Marion County, and should serve as model for communities throughout our state.•
__________
Hogsett is mayor of Indianapolis.
Please enable JavaScript to view this content.