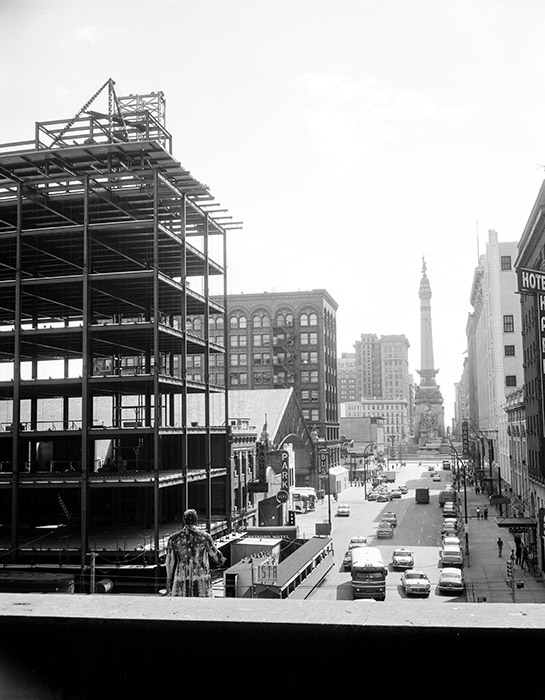 The Indiana State Teachers Association—which became the state's largest teachers union—was founded in 1854 at Old College Hall, which sat at the corner of Washington and Pennsylvania streets. About a century later, the organization constructed a nine-story, 115,000-square-foot building at the corner of Market Street and Capitol Avenue. The building—called the ISTA Center—sits directly across Capitol Avenue from the Indiana Statehouse. This photo was shot on April 26, 1957, from a balcony on the east side of the Statehouse, looking east down Market Street. The building is under construction on the north side of Market Street. It would undergo a significant renovation 30 years later.
Sources: Indiana Historical Society, IBJ research
This photo is courtesy of the Indiana Historical Society and is part of the Larry Foster Collection. More images are available at images.indianahistory.org.
Please enable JavaScript to view this content.