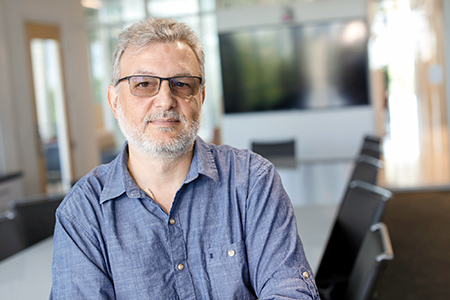 Indiana University's Observatory on Social Media has launched a tool to fight automated Twitter accounts—called bots—that are used to spread what is often false or misleading information quickly to create a perception that people are talking about an issue.
BotSlayer—a free software tool that is open to the public—scans social media looking for evidence that what appears to be grassroots political activity is actually being generated automated accounts.
"We developed BotSlayer to make it easier for journalists and political campaigns to monitor potential new disinformation campaigns that attempt to manipulate public opinion using bots," said Filippo Menczer, a professor in the IU School of Informatics, Computing and Engineering and director of the Observatory on Social Media.
"If there is a suspicious spike in traffic around some specific topic, BotSlayer allows you to spot it very quickly so you can investigate the content and its promoters and, if there appears to be abuse of the platform, report it or communicate to your followers about it," Menczer said in a statement.
The system uses an "anomaly detection algorithm" to quickly report trending activity that appears to be driven by bots, Menczer said.•
Please enable JavaScript to view this content.