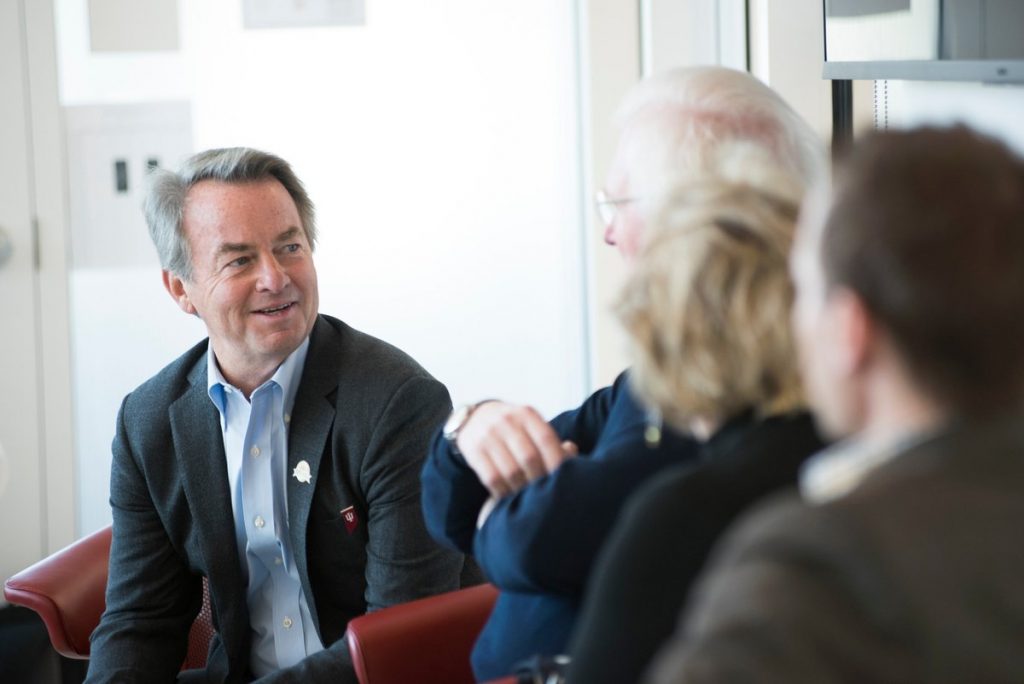 Indiana University announced Friday that tech pioneer and alumnus Fred Luddy has donated $60 million to launch an artificial intelligence initiative in the School of Informatics, Computing and Engineering.
President Michael A. McRobbie said the private gift from Luddy, the founder of ServiceNow, a Silicon Valley-based company that delivers automated IT help desk services, is the second largest in the university's history.
The initial focus of the initiative will be on AI approaches to digital health. Further projects will launch as the university obtains additional funding from other sources.
Luddy's gift will fund the construction of a building. It also will enable the creation of six endowed chairs, six endowed professorships and six endowed faculty fellowships, as well as graduate and undergraduate scholarships.
In recognition of the gift, the IU trustees have approved changing the name of the informatics school to the Luddy School of Informatics, Computing and Engineering.
The building funded by the gift will house the new Luddy Center for Artificial Intelligence. The facility will feature teaching and learning spaces dedicated to supporting IU faculty and students doing pioneering work in AI and machine learning, and to encouraging and enhancing interdisciplinary collaborations.
"On behalf of all of Indiana University, I want to express our most grateful thanks to Fred Luddy for this magnificent gift, which comes on top of a previous outstanding gift he made to IU that enabled the construction of the superb Luddy Hall," McRobbie said.
Luddy donated $8 million toward the $39.8 million cost of the 124,000-square-foot Luddy Hall,  which opened last year on the Bloomington campus and serves as the home to most of the informatics school's departments.
A native of New Castle, Luddy came to IU as a student in 1973. He credits Edward Whalen, a professor of economics at IU who served as university director of budgeting, for offering him his first job in computer programming in the 1970s and paving the way for his successful career in IT.
In 2004, Luddy founded ServiceNow, serving as the company's CEO until 2011 and as its chief product officer until 2016, when he stepped into an advisory role. The company employs 3,500 people and has a market value of more than $15 billion. Forbes last year named ServiceNow the world's most innovative company.
"I believe in the importance of people," Luddy said. "It is the imagination and determination of people that drive technology that makes an impact in real lives. My path has been shaped by the people who inspire me, who guide me to pursue the next innovation with the potential to transform everything."
Luddy's $60 million gift counts toward the $3 billion For All: The Indiana University Bicentennial Campaign.
Please enable JavaScript to view this content.