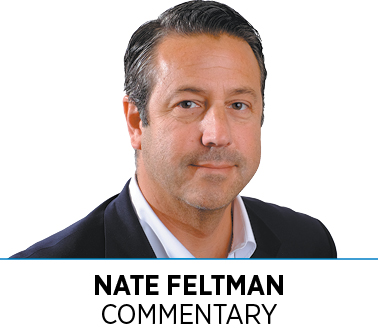 President Michael McRobbie recently announced that this will be his last year at the helm of Indiana University—our state's largest university system. Given that the average tenure of a university president today is 6-1/2 years, McRobbie's service of 14 years is remarkable.
His service is remarkable in many other aspects, as well. He established six new schools—including the Lilly Family School of Philanthropy on the IUPUI campus, the first of its kind in the nation. He also established the highly acclaimed Hamilton Lugar School of Global and International Studies on the Bloomington campus, bringing IU's many international assets together under one roof.
One of McRobbie's goals was to sharply increase the number of students studying abroad. Mission accomplished. Today, IU-Bloomington is in the top 10 nationally in this regard, with about a third of students doing so.
McRobbie will leave IU with much better physical infrastructure. He inherited a $1 billion deferred maintenance deficit that is now nearly wiped out.
McRobbie also took advantage of the school's 200th anniversary this year to lead the $3 billion Bicentennial Campaign, IU's largest-ever fundraising campaign. It helped create 5,700 endowed scholarships and fellowships and will support operating costs for many of the new buildings on IU's campuses.
IU became more diverse under McRobbie. Since he took office in 2007, IU has nearly doubled minority enrollment, with more than 20,000 degree-seeking minority students enrolled.
McRobbie surrounded himself with strong leaders. Recently retired Athletic Director Fred Glass was the perfect hire after the tumultuous tenure of Rick Greenspan, which included NCAA violations by men's basektball coach Kelvin Sampson. Glass righted the athletic department and improved athletic facilities—a crucial element for recruiting athletes.
Other standout leaders McRobbie hired or retained include Lauren Robel (Bloomington provost and executive vice president), Brad Wheeler (VP of communications and technology), Tom Morrison (VP of capital planning and facilities), Bill Stephan (VP of government relations and economic engagement) and JT Forbes (alumni association president).
It will now be up to the search committee led by trustees Harry Gonso and Melanie Walker to select IU's next president. That person will face many challenges but also have many opportunities to build on McRobbie's successes.
In terms of challenges, the educational model might be turned on its head by virtual learning. COVID-19 is hastening this reality. In addition, beginning in 2025, the so-called "higher education cliff" caused by declining birthrates is predicted to decrease college enrollments as much as 15%. Add in student debt and the spiraling cost of education, and you have a recipe for economic disaster at many institutions.
On the other hand, IU has many assets that are critical for Indiana's advancement. Medical research conducted on multiple campuses can spawn cures and startups. IUPUI can and should play a bigger role in the economic recovery and long-term vitality of Indianapolis. And working to ensure more Hoosiers have access to the flagship campus can help keep more graduates in Indiana after receiving their degrees.
The state of Indiana has a great deal riding on the choice of IU's next president. Given its satellite campuses and total student enrollment of well over 100,000, IU must play an outsized role in preparing our citizens for the jobs of the future.
Congrats to McRobbie for a job well done, and encouragement to the search committee to think boldly for Indiana's sake.•
__________
Feltman is CEO of IBJ Media. Send email to nfeltman@ibj.com.
Please enable JavaScript to view this content.