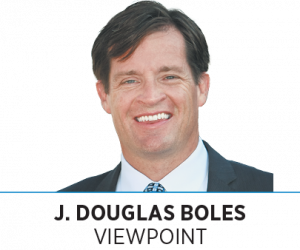 When Carl Fisher co-founded the Indianapolis Motor Speedway in 1909, he envisioned a new type of racetrack built with a true sense of purpose and unlimited ambition. Fisher wanted to deliver an exhilarating entertainment event to spectators, provide the ultimate proving ground for the nascent American automotive industry and attract industry investment in central Indiana.
More than 100 years on, the Racing Capital of the World has accomplished its original mission and then some. The Indianapolis 500 has grown into a global spectacle and a rite of passage for Hoosiers, defining the pursuit of sporting greatness and showcasing the delivery of pure spectacle and entertainment. The race and the venue also have been a hub for innovation, pioneering everything from the first rearview mirror in 1911 to Shell's 100% renewable race fuel in the 2023 Indy 500.
Core to the sustained relevance and continued growth of the Indianapolis Motor Speedway has been an unyielding commitment to the pursuit of excellence. Our team wakes up every day pushing itself to do more and be better. And while the event, sport and the greatest fans in the world provide plenty of motivation for this approach, so does our understanding that IMS and the Indy 500 are about so much more than racing. They're about tradition, community, collective pride and civic impact.
Last week, in partnership with the Indiana University Public Policy Institute, we were proud to release the findings of a study examining the economic impact of the Racing Capital of the World. IMS now contributes more than $1 billion each year to the Hoosier economy, with the Indy 500 and Month of May alone injecting more than $560 million of economic activity into the state.
But perhaps nothing speaks more directly to the speedway's impact than the number of jobs it creates and sustains. Across Indiana, over 8,000 jobs are supported by IMS and the industry surrounding the Indy 500 and IndyCar. Everything from full-time positions at IMS to key roles with race teams and, of course, the track's famous "yellow shirts." We take our role as an employment generator extremely seriously, and we'll do our part to keep that number growing in the years to come.
IMS and the Indy 500 also continue to be key partners in the state's efforts to market itself on a national and global scale. The Indianapolis Motor Speedway Museum—which recently announced an ambitious redesign project—is on the agenda for almost every convention and visitors' bureau event that comes to central Indiana. And we're never hesitant to lend our venue, intellectual property or people power to projects of importance to the state's leadership, recently collaborating with the Indiana Economic Development Corp. and Visit Indiana on tourism and investment campaigns.
A key source of growth in recent years—which helps fill hotel rooms and restaurants—is our growing calendar of additional events. Everything from the return of sports car racing with this year's inaugural IMSA Battle on the Bricks weekend to the Indianapolis 8 Hour and dozens of race-team test days. And, staying true to Fisher's desire to use IMS to test new passenger automobiles, manufacturers use the track more than 50 days a year to test and showcase models.
Our chair, Roger Penske, often reminds us: "Effort equals results." He knows a thing or two about this, having won 19 (and counting!) Indy 500s. But there's no question his steadying leadership through the pandemic and commitment to improving the fan experience have put IMS and IndyCar on the pathway to even more growth and success.
At IMS, we're proud to represent our city and our state, and we'll continue putting in the effort that leads to results that benefit all Hoosiers. We understand and value the essential role we play not only in providing world-class entertainment but also serving as a valuable engine for progress and development. There's always more opportunity down the road, and there's no question we plan to keep racing forward.•
__________
Boles is president of the Indianapolis Motor Speedway.
Please enable JavaScript to view this content.