Jim Nantz—the famed CBS sports broadcaster who has called dozens of NCAA Men's Final Fours—got his wish Friday, with his first-ever call at Hinkle Fieldhouse.
The assignment is one he's expressed interest in since the NCAA in January announced the entirety of its men's tournament would be played in central Indiana—including more than a dozen games at the famed venue.
"The fact that we have Hinkle with the first game of the tournament on Friday, and we'll do three games from Hinkle on Friday, that is a thrill—an absolute thrill—for me," Nantz said earlier this week on a media call.
Nantz was welcomed to the venue by Butler Blue IV and Indiana high school legend Bobby Plump, who presented him a basketball signed by the 1954 Milan High School team—which inspired the movie "Hoosiers" and propelled Hinkle into basketball lore.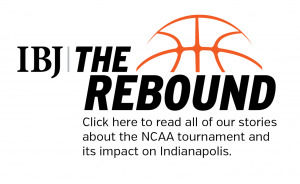 Alongside Grant Hill, Bill Raftery and Tracy Wolfson, Nantz started the day with a call of the First Round game between Virginia Tech and Florida, and will have two more by the end of the day.
Nantz got his first Final Four call when the event was in Indianapolis in 1991 (its second time in the city)—the year Duke won its first-ever title in a 72-65 game against Kansas at the Hoosier Dome. He has since called five more in the city: in 1997, 2000, 2006, 2010 and 2015.
The 61-year-old play-by-play man for CBS said he went to the Butler University campus in 2010, the morning of the team's national title appearance—and near upset win—against Duke. Nantz managed to find an open door at the Fieldhouse to " just take a little sneak peek" at the venue, but noted he has never attended or broadcast a game there.
In an interview with WISH-TV Channel 8 sports anchor Anthony Calhoun shortly after Hinkle was announced as a venue in January, Nantz said it would be a "dream come true" to broadcast from Hinkle.
Butler Athletic Director Barry Collier said in the weeks leading up to the tournament that he wasn't surprised the broadcaster wanted to call a game at Hinkle, which hasn't hosted an NCAA tournament game since 1940.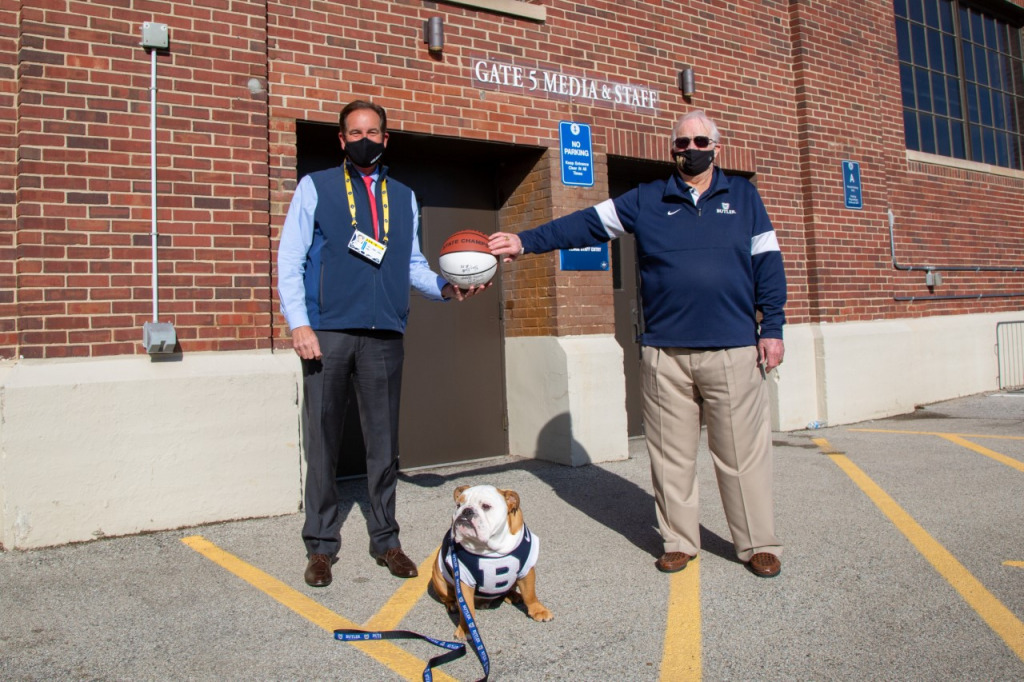 "I would just say that Jim Nantz is a really smart man, and we'd love to have him here," he said. "My guess is, any people that love the game and can appreciate a building like Hinkle would want to be here working."
It's not clear where Nantz will call games later in the tournament.
Said Nantz this week: "To be able to call some NCAA Tournament action at Hinkle Fieldhouse—I'm into it big time. I'm just very grateful [for] however the stars were aligned and our crew got assigned here."
Please enable JavaScript to view this content.