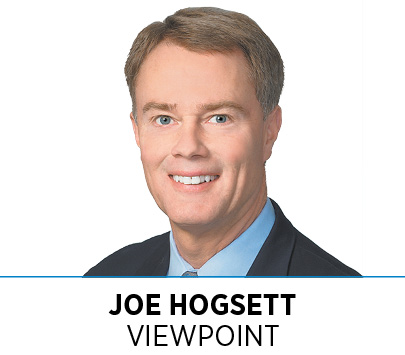 This month, the basketball world is coming to Indianapolis. Not only will our city host the majority of the 2021 NCAA Division I Men's Basketball Tournament, we also hosted the Big Ten women's and men's basketball tournaments as well as the Horizon League men's and women's basketball semifinals and championships.
Call me biased, but I can't think of a better city for these games.
If basketball has a capitol, it has to be Indianapolis. Smack dab in the middle of basketball country, some of the sport's most iconic plays and inspiring moments happened here.
In 1954, Bobby Plump sank a last-second shot at Butler Fieldhouse that would not only cap off a miracle season for Milan High School, but also inspire one of our most cherished sports movies in "Hoosiers."
In 1955, the great Crispus Attucks Tigers demolished the racist barriers put before them to take their place as America's first all-Black high school state champions; and one year later, Crispus Attucks became the first undefeated state champions in IHSAA history.
And, of course, there is our state of Indiana. As cliché as it sounds, basketball is simply more than a pastime here. It is a universal language that unites Hoosiers across cities, suburbs and rural communities.
But this year, even beyond our unique basketball heritage, these games will mean something more.
March Madness tips off Thursday near the one-year anniversary of our city's initial response to the COVID outbreak. It has been a year like nothing any of us have seen. Though many of our health restrictions will remain in place throughout March and April, these games will still provide the possibility for a shared experience. Plus, no matter what team you're rooting for, the entire basketball-loving world is rooting for Indianapolis.
Alongside that morale boost, the tournament will serve as a major economic boost for our downtown businesses and outlying areas.
While the overall economy was blindsided by the pandemic, few were hit harder than employees in the service and hospitality industry. This month, a visiting population of student-athletes, coaches, officials and more will all need food and lodging. Thankfully, our venue, hotel, restaurant and bar staffs will be drawing on a year's worth of experience in safety protocol to welcome guests safely. Their commitment is largely what will enable our city to capitalize on this event.
That infusion into our local economy will join other large-scale developments throughout our city, projects that are seeding our comeback for the post-COVID era, including the new Elanco global headquarters at the former GM stamping plant site, the Infosys U.S. training center on the site of the former Indianapolis International Airport terminal, and ongoing downtown developments like 16 Tech, Bottleworks and the Indiana Convention Center expansion.
Beyond the immediate economic impact from thousands of visitors will be the millions of fans who tune in around the country. When they do, they will be reminded that Indianapolis is one of America's great host cities. March Madness 2021 joins a long list of major events held here in recent decades—events that are the largest of their kind, including the Super Bowl, the Indianapolis 500, Indiana Black Expo's annual Summer Celebration, Gen Con, the Pan American Games, in addition to numerous men's and women's Final Fours, Big Ten championships, and Olympic trials.
With the NCAA, the Horizon League championships, the Big Ten championships, and our own Indiana Pacers, our city is seeing a lot of basketball this month. It wouldn't be possible without the collaborative, cooperative effort of dozens upon dozens of partners at the local, state and national level. Their teamwork has been as inspiring as that of any five-person starting lineup.
Foremost among partners are the NCAA, the state of Indiana and the Indiana Sports Corp. Together, with local and state public health officials, Downtown Indy Inc., the Capital Improvement Board and more, they have devised a comprehensive plan to ensure health and safety. Those precautions join the millions of dollars in health updates to our largest venues—updates that earned Lucas Oil Stadium and the Indiana Convention Center global recognition among experts in infectious disease prevention.
So, yes, this month, the basketball world has come to Indianapolis. It looks unusual. Crowds are masked and distanced. There will be no welcome parades or a Georgia Street village. And while it would be preferable to have no capacity limits or safety protocols, that is not the moment we find ourselves in.
But with a coordinated effort among our partners, regular consultation with multiple health agencies, and a city-wide commitment to welcome these games safely and responsibly, Indianapolis and Indiana are once again poised to pull off a once-in-a-lifetime opportunity. And, in my opinion, there is no better place for it.
Please enable JavaScript to view this content.