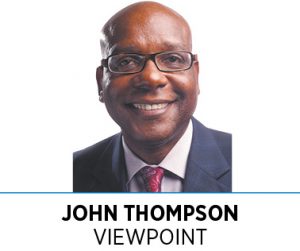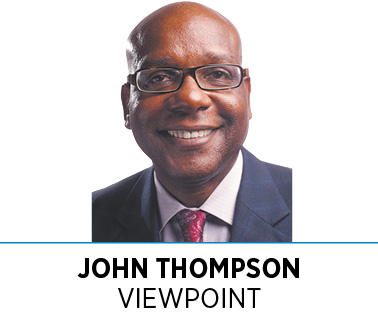 As Indiana considers deployment of $3 billion in funding from the American Rescue Act, here are some ideas designed to build off the state's strong fiscal condition, accelerate its business recovery and competitive growth, and ensure future economic resilience by taking advantage of this unique opportunity for transformative growth.
A vision is now emerging for Indiana's next 10 years as significant drivers revolutionize businesses and industry. These drivers will change communities across the nation, business as we know it today and even our way of life. These drivers are already beginning to unfold, and states with a vision and disciplined plan to harness these drivers will begin to outperform other states and nations. Some states will enjoy a new era of prosperity, growth, and thought leadership, while other states and nations will be left behind.
These drivers will require enacting a plan not just around how to build and encourage industry to adapt and change, but a strategy to align workforce development, education (pre-school thru advanced degrees), infrastructure investment, tax policy, and innovation and entrepreneurship to maximize Indiana's ability to compete over the next decade.
So, what are some of these drivers? One is the dramatic coming together of life sciences, data analysis, and engineering. Others are the growing use of artificial intelligence, cyber security, 5G, quantum computing, advanced and additive manufacturing, the digital thread, autonomous mobility, robotics, hyper sonics, trusted microelectronics, and more at the intersections of traditional sectors and digital technologies.  Major areas of rapid advancement involving biotechnology, pharmaceuticals and genetic engineering will continue to alter our lives dramatically over the next 10 years.
Building an innovation and entrepreneurship strategy from lifestyle companies through high-potential, high-growth companies aligned with strong public and private skill and educational development strategies like Eleven Fifty Academy should be the foundation for this transformative change. The comprehensive strategy would include programs, grants, and investments. Today's programs are only part of the vision to fully align Indiana's ambitions around becoming a national leader in innovation and entrepreneurship.
Let us set out specific spending goals by starting with an area of importance to our state, namely advanced manufacturing with $200 million in Manufacturing Readiness Grants.  While we are a top 3 state in advanced manufacturing, we are losing productivity faster than other states. Therefore, continuing a high demand program implemented last year with much success and a 7x multiplier, of co-investment, to encourage updating equipment with the latest hardware/software will improve productivity and promote reshoring production of critical supplies such as PPE, pharmaceutical ingredients and many more.
Targeted support of up to $250 million for growth and attraction of smart manufacturing in the following sectors to ensure ample supply chain capacity, productivity and rewarding jobs in healthcare, PPE, microelectronics and  autonomous vehicles. This would positioni Indiana to be the site of 1 of the 10 Regional Innovation Hubs listed in the proposed Endless Frontiers Act authored by Sens. Todd Young and Chuck Schumer.
Invest up to $150 million in strategic growth sectors through public-private partnerships in smart manufacturing, high speed & secure communications, microelectronics, and future mobility with alternative energy generation and storage.  Indiana's success with public-private initiatives resulted in much more being invested by our private sector and foundation partners, likely yielding $1 billion in co-investment.
Increase funding up to $250 million in existing programs including primarily through themed funds such as the Community Ideation Fund, Nexus (University Startup) Fund to commercialize research and Angel Fund.  Form an accelerated growth stage fund that can partner with private angel and venture funds.  Strongly encourage collaboration with Next Level Fund and their portfolio fund of funds. Create a lifestyle entrepreneurship themed fund to encourage entrepreneurship across the state in every local community including financial literacy training, coaching, mentoring and capital access.
Augment Redevelopment Tax Credits funding up to $100 million, with an additional $100 million into broadband.  Invest up to $50 million in digital literacy including coding and cyber with free basic training and progressive income sharing for more advanced training.  Broadband combined with digital literacy enable residents across the state to be empowered to participate more actively in higher wage careers.
Talent attraction and retention is the focus of Regional Cities 2.0 which the Gov. Eric Holcomb and the General Assembly are working on at a significantly higher funding level than in 2016.  Also, there are focused strategies to recruit talent one family at a time  with increasing numbers of employers allowing workers to live wherever they'd like.  Bill Oesterle is sharing wonderful ideas on such strategies.
The programs above are effective and important but do not represent an aligned and effective strategy for Indiana to differentiate itself among other states across the country.
With a well-designed, efficient, and well-partnered innovative and entrepreneurial structure across our state, Indiana can take advantage of significant underlying assets that can act as rocket fuel to securing Indiana's competitive position. This rocket fuel includes low cost of living, low taxes, a reasonable regulatory environment, low debt, a part-time legislature, low government interference, and excellent public and private higher education systems with three leading research universities and a fourth highly technical university.
To do this, we must aggressively attract new ideas and entrepreneurs from around the country and the world who are ready to launch and build high-potential, high-growth, high-wage companies in a business-friendly state. We must also attract and/or build venture capital and private equity firms to either be headquartered here or have a significant presence in our state.
With a direct investment of over $1 billion into innovation and entrepreneurship and private sector investment coming along side, we would attract the entrepreneurs and venture capital/private equity firms to accelerate our growth and cement our success.  Most states do not possess the financial strength and freedom to invest in a strategy of innovation and entrepreneurship like Indiana.
Thompson is chairman and CEO of Thompson Distribution Co. as well as a member of the Indiana Economic Development Corp. board of directors. He also serves on the boards of the Central Indiana Corporate Partnership and Indy Chamber.
Please enable JavaScript to view this content.