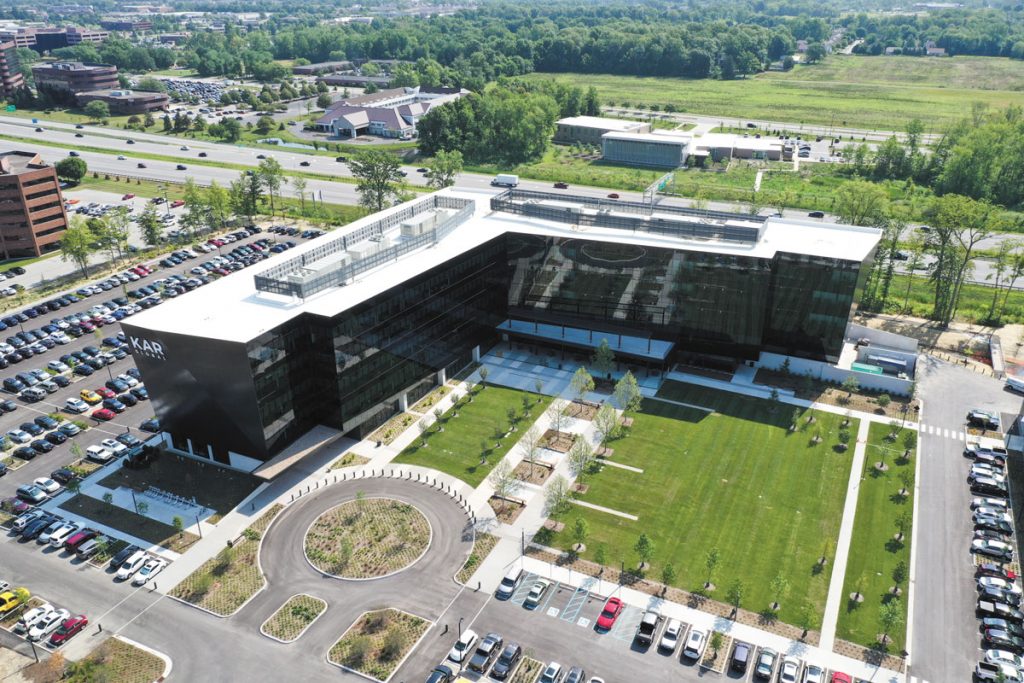 KAR Global has acquired the company that makes a cloud-based software called Velocicast that is the backbone of the Carmel-based company's live, online auto auctions.
After-market trading drove KAR's stock up nearly 7%, to about $15.50 per share, following the announcement that it had purchased Roseville, California-based Auction Frontier.
Also on Tuesday, KAR announced first-quarter earnings of 25 cents per share, significantly besting Wall Street expectations.
It was welcome news for KAR, whose shares had decreased by 22% since the beginning of the year.
KAR Global CEO Peter Kelly said Tuesday that acquiring Auction Frontier and its Velocicast software, which it is using to power its auctions through its ADESA division, will accelerate future innovations.
KAR first partnered with Auction Frontier in 2016 and launched the ADESA Simulcast platform in 2019 for its online auctions. Last year, KAR introduced ADESA Simulcast+.
"We have already demonstrated the power of this partnership by jointly developing ADESA Simulcast+ in 2020, the industry's only fully-automated live-auction platform," Kelly, who took over as CEO in April, said in a written statement. "And we look forward to supercharging the next generation of digital auction technology for our combined customers."
Velocicast is the simulcast sales platform for more than 300 wholesale and retail auctions across North America and Australia. The technology allows both sellers and buyers to efficiently make bidding, buying and selling decisions, the company said.
The platform also provides access to detailed condition reports, photos and valuation tools for vehicles that are for sale.
"Since inception, our focus at Auction Frontier has been on building a simulcast 'done right' solution—giving buyers and sellers everything they need to be successful right at their fingertips," said Scott Blatter, president of Auction Frontier, which was founded in 2015. "And now, backed by the full power of KAR's diverse portfolio of marketplace technologies, services and solutions, we'll be able to rapidly accelerate future innovation."
Earlier on Tuesday, KAR reported first-quarter profit of $50.9 million.
On a per-share basis, the company said it had profit of 25 cents. Earnings, adjusted for non-recurring costs, came to 45 cents per share.
The results surpassed Wall Street expectations. The average estimate of seven analysts surveyed by Zacks Investment Research was for earnings of 12 cents per share.
KAR posted revenue of $581.6 million in the period, which also topped Wall Street forecasts. Five analysts surveyed by Zacks expected $566.4 million.
The Associated Press contributed to this report.
Please enable JavaScript to view this content.