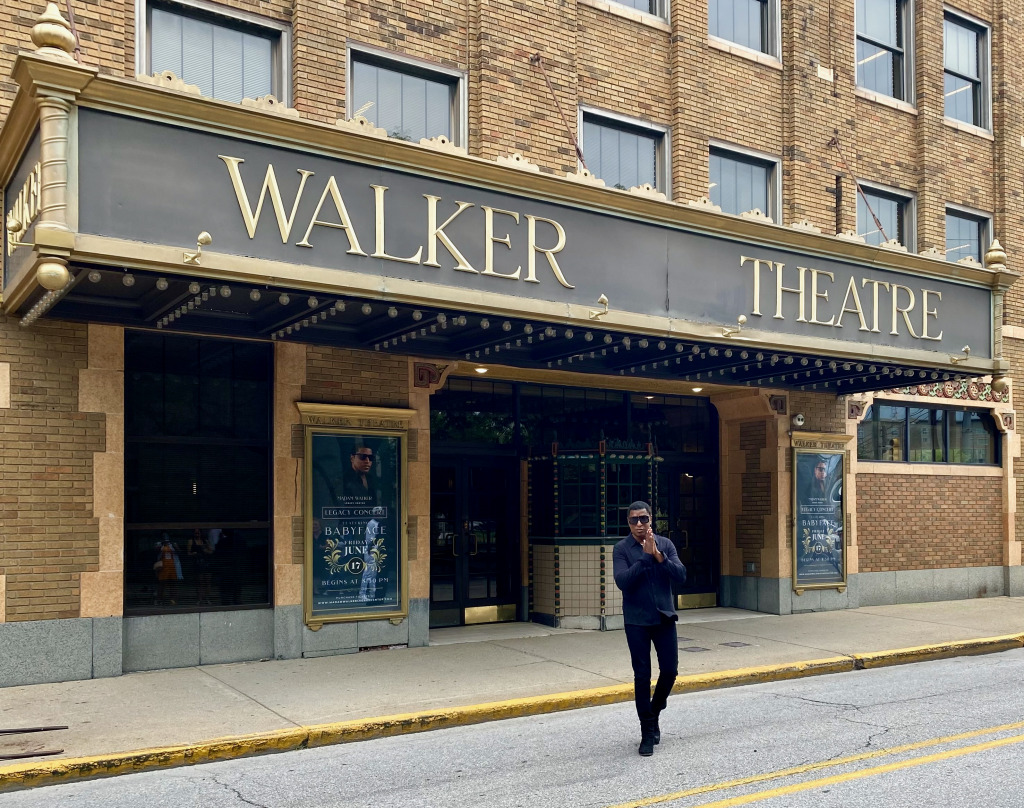 Back in Indianapolis to perform at the Madam Walker Legacy Center and also receive a Walk of Fame star at the historic building, Kenny "Babyface" Edmonds is keeping his late parents in mind before his Friday night concert.
Edmonds, who grew up in the Crooked Creek neighborhood near the intersection of Michigan Road and Fox Hill Drive, said he remembers driving by the Walker Theatre building, 617 Indiana Ave., with his father, who managed Safety Cab Co. in the 1960s.
The Safety Cab garage was downtown, about three blocks southeast of the Walker and its large marquee and posters advertising concerts and movies.
"This was the kind of place that you would think, as a kid, 'Maybe one day I'll play it,' " said Edmonds. an 11-time Grammy Award winner and recipient of the Recording Academy's Trustees Award in 2021.
One of his older brothers, Melvin, accomplished the task with a teenage band called the Soul Innovations.
Babyface finally made his Walker debut as a solo artist in 2007. Friday's performance is part of the building's 95th anniversary celebration.
Melvin Edmonds, who co-founded popular R&B group After 7, died in 2019. Marvin Edmonds, the taxicab manager and father to Kenny, Melvin and four other sons, died in 1972. Marvin's wife, Barbara Jean Edmonds, died in 2012.
Kenny said his mother's presence is what he feels the most when he returns to Indianapolis.
"She was our anchor," he said.
During his rise to fame as the singer of hits such as "Never Keeping Secrets" and "For the Cool in You" and the producer of chart-toppers for Boyz II Men and Whitney Houston, Edmonds said it was comforting to know his mother was home in Indianapolis.
"There would be so many times I would be here in the city doing other things, and she would just be at the house," he said. "Sometimes I think to myself, 'I wish I could go back in time and go hang out and spend time with my mom.' "
For Los Angeles resident Edmonds, this specific visit to Indianapolis is to help the Madam Walker Legacy Center celebrate its anniversary and the completion of $15 million in renovations.
In the pre-pandemic year of 2018, the Madam Walker Theatre Center changed its name to the Madam Walker Legacy Center. A grant from Lilly Endowment covered the costs of behind-the-scenes improvements, including modern heating and cooling, and the Walker's leadership entered an agreement in which IUPUI now manages scheduling at the building.
This weekend's "welcome back" events include Friday's Babyface show and block parties on Saturday and Sunday. Scheduled noon to 5 p.m. each day, the free block parties will offer performances by Bashiri Asad, Clint Breeze & the Groove and other musicians.
On Sunday, a Juneteenth celebration will include a sold-out concert in the theater headlined by gospel singer Karen Clark Sheard.
Madam C.J. Walker, born Sarah Breedlove in 1867, made her mark in business by launching a line of successful hair care products. By age 50, she was known as the country's "first self-made female millionaire."
Walker died in 1919, eight years before the iconic building opened along Indiana Avenue in 1927.
Kristian Little Stricklen, president of the Madam Walker Legacy Center, said Madam C.J. Walker continues to inspire what happens at the 48,000-square-foot building.
"When we restored the building and changed the name to Madam Walker Legacy Center, it was to truly uplift the legacy," Stricklen said. "She was an entrepreneur. She fought for women's equity. She was a philanthropist."
The present display of Walk of Fame honorees under the Walker's marquee features three stars: two devoted to jazz musicians Wes Montgomery and Erroll Grandy, and one to Russell Brown, an influential band director at Crispus Attucks High School.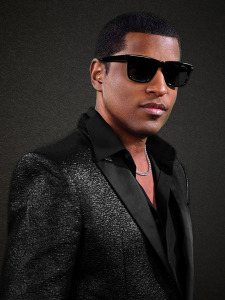 Edmonds will join recent Walk of Fame honorees Mike Epps, the actor and comedian who grew up in Indianapolis, and radio executive Cathy Hughes. Nebraska native Hughes co-founded Urban One, the company that purchased the Indianapolis radio properties of Emmis Communications earlier this week.
Stricklen said a new display of the Walk of Fame stars will be installed in coming months when the Indianapolis Cultural Trail expands along Indiana Avenue.
Edmonds doesn't consider the Walk of Fame honor to be a signpost near the end of his career.
Earlier on Friday, 64-year-old Babyface released a new single titled "Keeps on Fallin'," a duet with 27-year-old vocalist Ella Mai.
During a midday press conference at the Walker, Edmonds said the song will be part of an upcoming album titled "Girls Night Out." The project will be made up of new songs Edmonds is producing for female singers.
He said one secret to music industry longevity is to be a student of new music.
"It's great to feel like you weren't put out to pasture and that you get to keep on doing it," he said. "The whole idea is to listen to music and deliver quality music in a relevant way. Music always changes, and it changes throughout the years. You can get stuck and say, 'Nah, that's the way it should have been.' But you should always listen to everyone and to where music is going."
At the Walker, Edmonds' supporting acts will be emerging Indianapolis singer-songwriter Damon Karl and the Downstroke Band—a funk group that includes musicians Edmonds knew during his pre-fame days.
The Downstroke lineup features Harold Gooch, who co-founded Manchild, a popular Indianapolis band Edmonds joined in the 1970s, and DeMorris Smith, who played keyboards on a 1985 album by the Deele, a band Edmonds played in with his LaFace Records partner, L.A. Reid.
"Tonight will be a celebration of Indianapolis music that comes from all the years," Edmonds said. "These are the streets I grew up in, and these are the guys I played with. I learned from them, and they learned from me."
Before Edmonds headlines inside the theater, Indianapolis musician Teresa Reynolds will sing during a pre-show party at the venue.
Reynolds is the granddaughter of Violet Reynolds, who worked for the Madam C.J. Walker Manufacturing Co. from the 1910s to the 1980s, retiring as executive director in 1982.
Being invited to perform at the Walker for the first time is a "full-circle moment," Reynolds said.
"I know my grandmother would have been there at the original opening in 1927," she said.
Correction: Kenny Edmonds' role in the Deele, a band he joined after its formation, has been corrected from an earlier version. See more corrections here.
Please enable JavaScript to view this content.