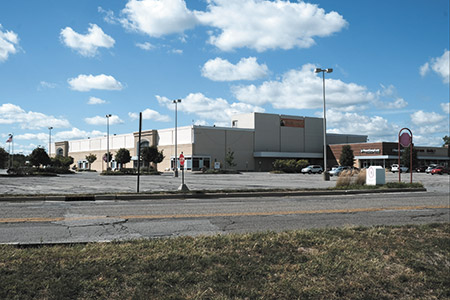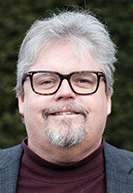 Indianapolis-based developer Kite Realty Group Trust is asking the cities of Carmel and Indianapolis to ante up incentives for a trio of mixed-use projects in its pipeline.
Kite is in early conversations about securing tax-increment financing bonds for a development at Glendale Town Center in Indianapolis as well as two in Carmel: Hamilton Crossing along U.S. 31, and a project at the southwest corner of East 116th Street and Rangeline Road. TIF bonds are paid off using additional property tax revenue generated by the projects.
The subsidy talks began in earnest after Kite's Aug. 6 earnings conference call, during which CEO John Kite said the firm plans to look for "some sort of incentive package" for the developments.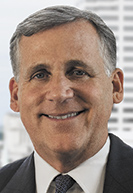 Kite secured rezoning for the property at 116th and Rangeline in 2016 and demolished the site's largely vacant shopping center known as The Corner. But for reasons that aren't clear, it didn't move forward at the time with its planned $15 million to $20 million residential-and-retail project.
The developer recently secured zoning changes for the $55 million Glendale project, which includes constructing apartments and repurposing the former Macy's department store space for other retailers.
It's less clear what Kite has in mind for Hamilton Crossing, which fell on hard times after the U.S. 31 upgrade reduced access by eliminating an intersection at Carmel Drive in 2014. In a Securities and Exchange Commission filing, Kite says only that it is pursuing an office, retail and multifamily development on the site.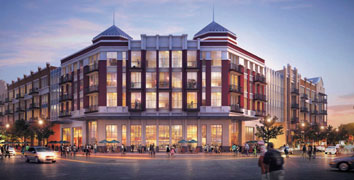 In a written statement to IBJ, Kite President Thomas McGowan acknowledged the Carmel discussions but did not mention the Indianapolis project.
"As with most of our developments, if the opportunity exists to create a mutually beneficial financial structure with the municipality involved, we will collaboratively pursue it together," he said.
"The Corner and Hamilton Crossing developments are in the early stages of this process, and there are no definitive details to share at this time."
Scarlett Martin, administrator of community and economic development for Indianapolis Mayor Joe Hogsett, said the city has received Kite's TIF-funding request and it is under review. She said the application was a deliberative document that is not a public record.
Kite this month received approval to rezone 5.5 acres along Rural Street to build a $40 million, seven-building apartment project next to Glendale Town Center. The project would add 267 apartments to part of a long-vacant parking lot.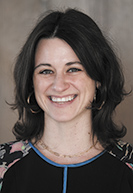 Kite also plans to spend at least $15 million to redevelop part of the former Macy's building, splitting about 50,000 square feet among four storefronts.
The company has not said when it plans to move forward or what rents the apartment community would charge.
Hannah Ott, managing director of Cushman & Wakefield's Indianapolis multifamily team, said the new apartments should be absorbed by the market within a year.
"Today's apartment residents want the ultimate in both experience and convenience," she said. "So being within walking distance to … this retail hub certainly would be a benefit for leasing momentum at [Glendale]."
The Indianapolis City-County Council, which would have to approve TIF funding for the Glendale project, has shown greater reluctance in recent months to grant incentives.
The council on Sept. 9 approved $9.8 million in TIF funding for a $66 million mixed-use project at 421 N. Pennsylvania St., but only after the proposal squeaked through a committee 6-5 on Aug. 27.
One of those voting "no" was Democrat Zach Adamson, council vice president.
"With all the needs we have in this city, it's harder and harder for the council to embrace [these] kinds of things," Adamson said at the Aug. 27 committee meeting. "Otherwise, we're just giving away money."
ALO Property Group principal Gary Perel said the greater the scale of the Carmel and Indianapolis projects, the greater the chances of securing TIF funding.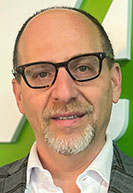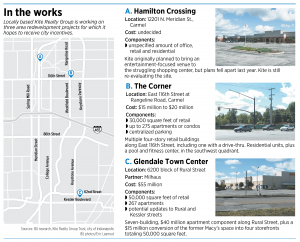 "Anything that has significant scale and adds tax dollars and major [buildings] certainly justifies assistance from municipalities," he said. "Smaller projects don't have that kind of leverage."
Carmel spokesman Dan McFeely said the city has had conversations with Kite about incentives for both developments, but "so far we have not come to an agreement" for either.
Jacque Haynes, a broker with Midland Atlantic Properties, said Kite's mixed-use plans for The Corner make sense.
"The area is far more dense and vertical today, and this will allow them to better maximize the real estate and improve the retail with better synergy," she said.
McFeely said Mayor Jim Brainard would like The Corner to serve as a southern gateway to downtown.
Kite began pursuing alternative development plans for Hamilton Crossing more than a year ago after Jupiter, Florida-based Frank Entertainment Cos. LLC opted not to move forward with converting 40,000 square feet of the shopping center space into an entertainment center featuring 16 lanes of bowling, 10 movie screens and a restaurant.
"It takes a long time to develop stuff; these are complicated deals," Perel said. "They've got a lot of moving parts."•
Please enable JavaScript to view this content.