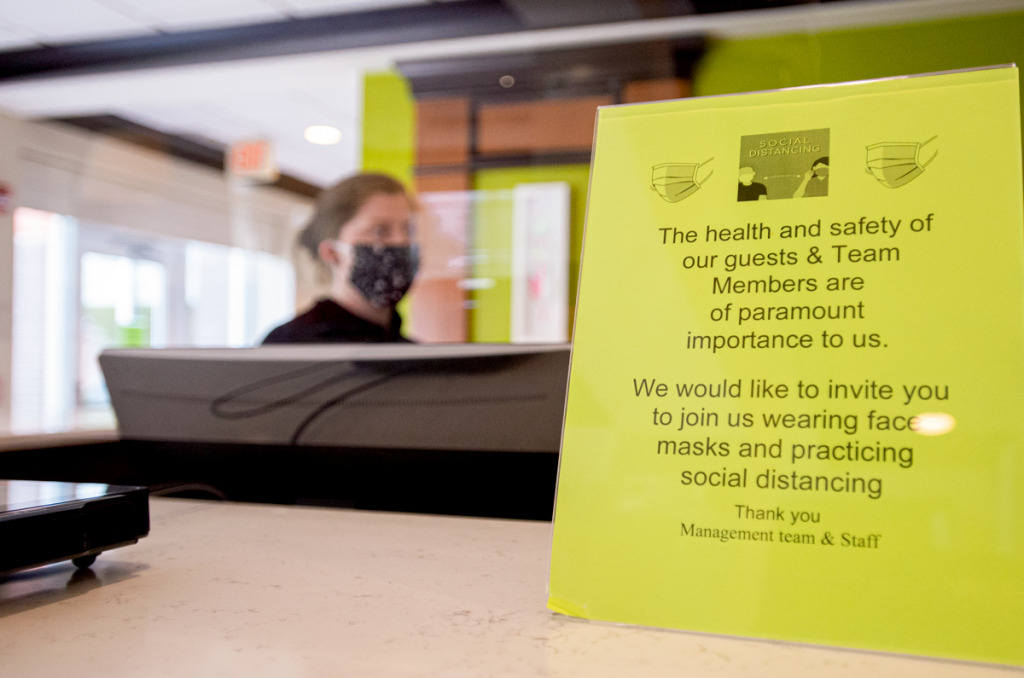 Businesses, not-for-profits, schools, religious organizations and other entities could soon be shielded from responsibility for COVID-19 infections.
Gov. Eric Holcomb announced this week that passing a bill providing that immunity is one of his priorities in the upcoming session.
Several state lawmakers have been drafting coronavirus immunity legislation over the past several months as efforts in Congress to pass federal legislation have stalled.
Hoosier business leaders from a variety of industries have pushed for the protection.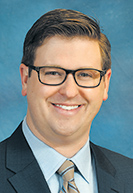 Supporters say the goal is to give businesses that have made efforts to comply with COVID-19 safety guidelines peace of mind that they won't have to defend themselves against what they consider frivolous lawsuits.
The business owners' concern is that someone who was in a grocery store, for example, could test positive for COVID-19 days later and try to sue that store to pay medical expenses—even though the business required masks and there's no proof where the person contracted the virus.
"In reality, we have no way of knowing where it happened," Indiana Chamber of Commerce CEO Kevin Brinegar said.
Companies say defending against such suits would be a costly burden, even if they were baseless and ultimately dismissed.
"The real reason is to be able to give businesses some certainty that they're not going to have a big cost liability out there," said Andrew Berger, senior vice president of governmental affairs for the Indiana Manufacturers Association.
According to Atlanta-based employment law firm Fisher Phillips, plaintiffs have filed more than 1,200 COVID-19 employment litigation cases across the country, with 21 brought in Indiana.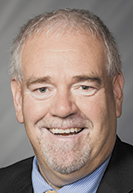 The issue is the top legislative priority for business organizations, including the Indy Chamber and the Indiana Chamber of Commerce, and it is expected to be on the legislative agendas for the Republican-controlled Indiana House and Senate.
Rep. Matt Lehman, R-Berne, who is working on the legislation, said he hopes a bill could be to the governor's desk by the end of January. Other top GOP lawmakers have also said they'd like this issue to move quickly.
"This isn't something we want to have done the first day we're there, because we want to do it right," Lehman said. "But it will be heard early and hopefully passed early."
The 2020 Hoosier Survey by Ball State University suggests strong public support for immunity. It found that 80% to 86% of Hoosiers favor shielding businesses from liability of COVID-19 spread, depending on the specific proposal.
The survey found higher support for protecting grocery stores and pharmacies that remained opened during the pandemic than it did for protecting restaurants and other businesses that closed and then were allowed to reopen.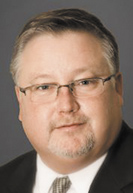 But not everyone is embracing shielding businesses from suits. Brett Voorhies, president of the Indiana State AFL-CIO, said his organization is opposed to it at the state and federal level, because it doesn't protect workers.
"It's giving a get-out-of-jail-free card for the bad actors," Voorhies said.
Business leaders and GOP lawmakers say the legislation is not intended to cover bad actors, such as companies not complying with the statewide mask mandate and therefore putting employees and customers at risk.
"Everyone agrees this is serious, and you need to do the right thing," Indiana Restaurant and Lodging Association CEO Patrick Tamm said. "But if you're doing the right thing, then you shouldn't be subject to frivolous lawsuits."
Not the first
Dozens of other states already have passed similar legislation or enacted similar protections through executive orders signed by governors. Indiana officials have been looking at the laws in such states as Tennessee, Ohio, Mississippi, Idaho and Utah for examples of the type of language to use.

The exact wording varies, but in general, those laws protect a wide range of businesses and other entities—such as churches, schools, not-for-profits and local government agencies—from lawsuits holding them responsible for COVID-19-related injuries, damages or death.
The laws generally do not provide immunity if the person or entity acted with negligence, recklessness or willful misconduct. For example, telling employees not to wear masks or having employees come to work after they tested positive for COVID-19.
"If someone is being grossly negligent, that's a different conversation," Tamm said.
Indiana lawmakers say the legislation here would include similar exceptions.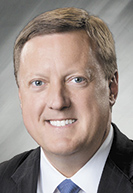 Advocates for the bill say they don't want to specifically reference that a business or person needed to be following state guidelines or recommendations from the U.S. Centers for Disease Control and Prevention, because those have constantly changed over the past 10 months.
"To me, that's very hard to prove," Berger said. "Tell me what guidelines we were supposed to be following on what date."
For example, Sen. Eric Koch, R-Bedford, noted that, at the beginning of the pandemic, the CDC was not recommending everyone wear a mask, but now that is widely expected.
"As the pandemic has gone forward and we have learned more about it, I think many have tried their best with sometimes imperfect information," Koch said.
Sen. Mark Messmer, R-Jasper, said if a business has been following safeguards, they won't meet the standards of gross negligence.
"You're doing everything you can do to the best of your ability," Messmer said. "You shouldn't have to feel paralyzed."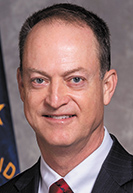 Messmer and Koch are working on the Senate version of the legislation.
Some states made the laws retroactive to the beginning of the pandemic, but exact dates vary, and sunset dates also vary. For example, Mississippi's law applies to civil lawsuits filed after March 14, while Tennessee's law affects claims filed after Aug. 3. Tennessee's law is in effect until July 1, 2022, while Ohio's is in effect until Sept. 30, 2021.
Messmer said he's targeting a retroactive date of March 11 and an expiration date of Dec. 31, 2024, in his bill. The timeline in Lehman's House version is slightly different, retroactive to the end of February and in effect until Jan. 1, 2022.

Legislation would not prevent anyone from suing a business or organization, but supporters of the proposal say it could deter individuals from doing so because the chance of the suit's success would be so low.
"Anybody can file a lawsuit about anything," Brinegar said. "But there will be a high bar test."
The bill is not expected to affect how Worker's Compensation claims can be filed.
Product liability
The legislation also might include provisions for product liability, which would protect companies that manufactured and distributed certain pandemic-related products, such as face masks and hand sanitizer.
The Mississippi law, for example, included product liability protection for companies that made personal protective equipment to help fight the pandemic.
Berger said that kind of protection is warranted because some companies moved quickly to step up and answer the pleas from government officials who were desperately searching for more PPE at the beginning of the pandemic last spring.
"Companies were really trying to answer the call here," Berger said. "They shouldn't after the fact be held liable."
Messmer said he expects to have a discussion about product liability, but he's uncertain if the language will end up in the final bill.
"I don't want to add that or commit to adding that if it has the potential to drag the bill down," he said.
'Peace of mind'
Advocates of the legislation say it benefits everyone—not just business owners—because it would protect a wide range of individuals and organizations. For example, someone could sue a school or church after contracting COVID-19 and believing it originated from that location.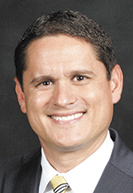 "We tend to think of it as a business issue," Koch said. "But this isn't exclusively a business issue."
Supporters also argue it protects employees through job security, because businesses would feel safe from potential legal expenses.
David Holt, senior vice president of development and community affairs for real estate developer Holladay Properties, said if COVID-19 lawsuits were filed against the company, the legal costs could result in staff reductions or restructuring.
"I'm not going to say we would cut employees," Holt said. "However, if somebody would sue us for $100 million, that's going to have an impact on us."
Holt said the legislation is a priority for his firm, whose projects include offices, retailers, hotels and multifamily housing.
"We're willing to take responsibility for the things we have control over but not the things we don't have control over," he said. "In the end for us, it's absolutely about peace of mind."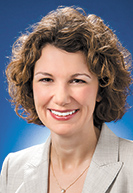 Gretchen Snelling, general counsel for the Indianapolis Motor Speedway, said the legislation would give her company certainty.
"We're supportive of the legislation because we think it's pro-economy legislation," Snelling said.
But Voorhies described it as a "lose-lose" for consumers and employees. He said such legislation is unnecessary, because, if a company is following safety guidelines, it shouldn't be concerned about a lawsuit.
"Follow the rules, and you'll be OK," Voorhies said. "That's why I say it's needless and worthless. It's like speeding—don't speed if you don't want a ticket."
But Koch said he heard from community organizers who canceled events because they were afraid of the liability, so he thinks passing this bill is one step toward "our return to normalcy."
Some lawmakers—including House Speaker Todd Huston and Senate President Pro Tem Rodric Bray—have suggested the legislation is necessary to get Hoosiers who've been working from home back to the office or those who were laid off back to work.
Business organization leaders say fear of these lawsuits is only one of several factors weighing into the decision of when to bring employees back to in-person settings.
"I wouldn't put it all on the liability," Indy Chamber Chief Policy Officer Mark Fisher said. "But certainly peace of mind on liability would be a factor."•
Please enable JavaScript to view this content.