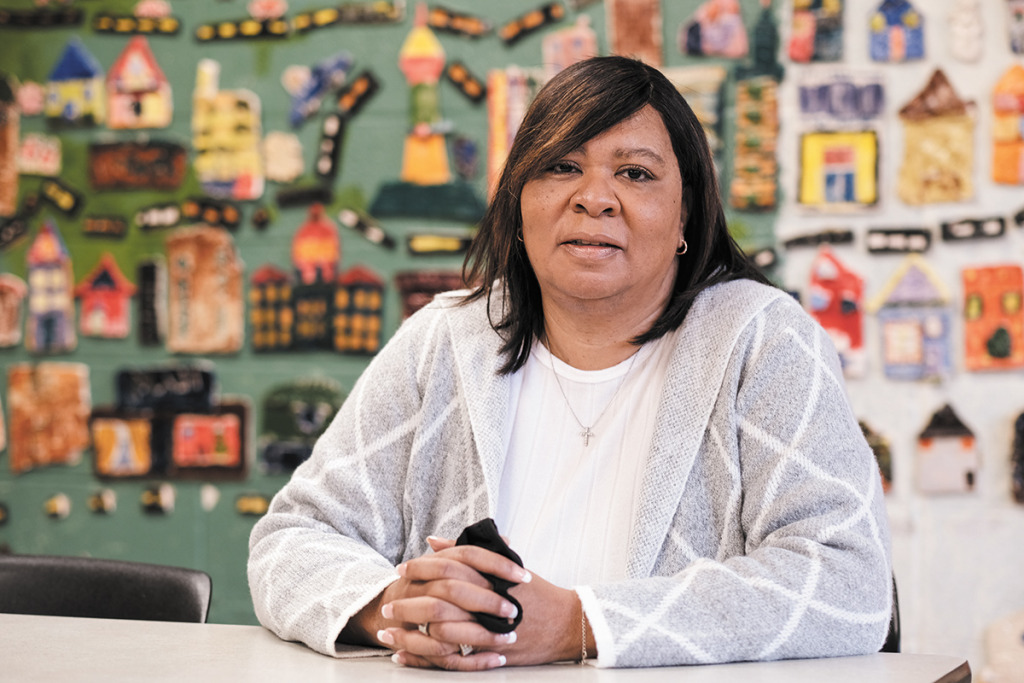 The pandemic changed just about every aspect of Lori Casson's job as executive director of Dayspring Center.
She had to move the homeless families the organization serves to a different location to keep them safe. She had to change how the group provided meals. She went from having 100 to 200 volunteers a month to zero. She couldn't accept donated goods like clothing and household items anymore.
"We just had to figure out a different way of doing things," Casson said. "Even our families, how we communicate and talk with them, had to be completely changed. It's not unheard of for one of us to be holding a baby as we conduct a case management meeting."
"I'd like to think we're as efficient" now, she said. "But I'm not really sure."
One of the first things Casson did was secure 14 rooms at a Woodspring Suites for the families. She didn't know what it would cost or how she would pay for it or how long the families would have to stay there. But she knew it was necessary to keep them safe.
"It was my hope that it would only be a month or so," Casson said. "That didn't work out well for me, did it?"
The shelter the organization normally uses has separate rooms, but families share common spaces such as the kitchen, bathroom and playroom. And most of the adults in these families either have essential jobs or simply can't afford to stop going to work, so sheltering in place wasn't an option, either. She also couldn't simply shut the doors and turn people away.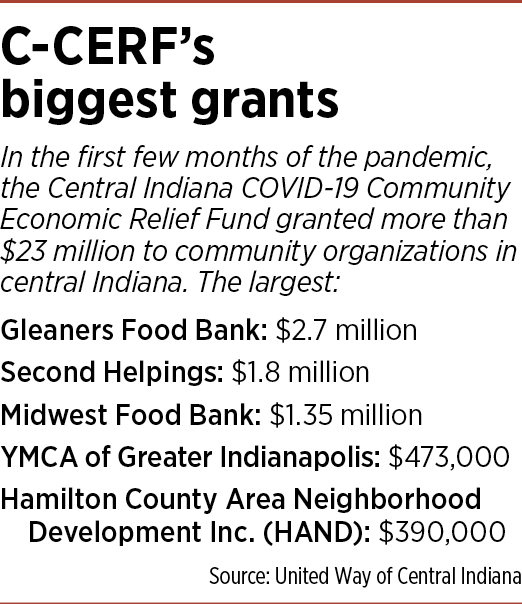 "It's a horrible thing to be told to shelter in place if you don't have anyplace to shelter," Casson said.
It ended up costing Dayspring Center $10,000 to $15,000 a month to house the families at the hotel—a significant hit to the organization's budget, which is usually $800,000 to $900,000 a year.
Luckily, it wasn't long before the United Way of Central Indiana provided a $60,000 grant to help cover the costs.
Casson transitioned the families back to Dayspring Center in August, but she had to drop capacity from 14 families to five at one point because of COVID-19 restrictions. Capacity is up to 10 families now.
"It was hard for me because we are full 99.9% of the time," Casson said. "Pre-pandemic, we would receive upwards of 100 calls that we had to turn away per month just because we didn't have any room. We know that there is a huge problem with homelessness amongst families."
The precautions she took paid off, though—none of Dayspring's families got sick with COVID-19.
"I don't think there's anything that I would have probably done differently," Casson said. "The outcomes have been pretty good for the families here."•
Please enable JavaScript to view this content.