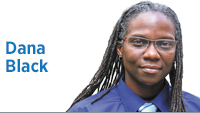 Often it is said in political discussions that America is more divided now than it has ever been. Well, obviously that isn't true; there is no bloody Civil War going on right now over humans owning other humans.
But there does seem to be some discussion about the political divide between rural and urban America. Research done by both Pew Research and Data for Progress outlines many of the geographical areas' political differences. For example, when it comes to abortion rights, 61% of those in urban areas say abortion should be legal in all or most cases, compared to only 46% in rural areas.
The list of political differences like this can be long. But it has come time, especially in Indiana, for our leaders to focus on our common concerns.
Access to affordable health care has been a top concern for decades. Whereas lack of access in certain urban areas can be attributed to one's ability to pay for services due to exorbitant costs by insurance and pharmaceutical companies, rural communities have long struggled with maintaining quality health care services. The reasons for this vary, including declining populations and a shortage of physicians and other health care professionals.
With both urban and rural areas struggling, the impact of the lack of access to care can be overwhelming. Indiana is one of four states where infant mortality rates are significantly higher than the U.S. average. Lowering Indiana's infant mortality rate by creating greater access to affordable health care is an issue we can all get behind, regardless of location.
America's infrastructure needs have been neglected for decades for many reasons. Indiana infrastructure is no exception. With roads and bridges in all 92 counties requiring attention, we agree comprehensive planning is needed to fix those structural problems.
But infrastructure isn't limited to roads and bridges. We have neglected our waterways to the point that many of the pipes in our urban areas are collapsing under our streets. And in some rural areas, access to clean water can be a struggle.
Also, reducing the digital divide is a must. Making broadband more affordable in urban areas and simply establishing connectivity in rural areas will be critical for any economic and business growth our state hopes to achieve.
A top priority should always be to properly fund public education by paying teachers what they are worth, ensuring classrooms are stocked with the tools needed, and providing the ancillary resources children require as they navigate life. Taking money away from public education and handing it over to virtual schools that falsify enrollment numbers or schools that discriminate against LGBTQ+ parents and students leaves less money available in the big public education pot.
People want to call it school choice, but if you live in rural areas, what choices do you have? How many charter schools are popping up in Martin, Owen, Ripley and Ohio counties? Every child should have access to quality public education, urban or rural, without exception.
We still need to discuss social issues impacting Hoosiers daily. But real leaders desiring to improve lives should be able to bring all of Indiana together by talking about our common issues and finding better ways to remedy them.
If we don't get serious about the concerns preventing Indiana from moving forward, we will continue to sit at the bottom and be unattractive to anyone looking to relocate their families or businesses.•
__________
Black is deputy chairwoman for engagement for the Indiana Democratic Party and a former candidate for the Indiana House. Send comments to ibjedit@ibj.com.

Click here for more Forefront columns.
Please enable JavaScript to view this content.