It's one of the trickiest paths an employer must tread: when to make allowances for workers who express sincerely held religious views on matters ranging from work schedules to dress and grooming practices.
And for the past year, Indiana employers have faced one more sensitive area: whether to enforce COVID-19 vaccination mandates on workers who say the vaccines violate their religious beliefs.
For months, it's been the employer that has decided whether to make exceptions, typically on a case-by-case basis. They've acted under Title VII of the Civil Rights Act, which prohibits employment discrimination based on religion, with latitude for employers to take actions to keep the workplace safe.
But a bill already advancing through the 2022 session of the Indiana General Assembly would remove the ability of employers to decide whether to grant religious exemptions. Instead, under House Bill 1001, any worker could request a religious exemption to a vaccine mandate and automatically get one, "without further inquiry."
The bill raises thorny questions about the balance between a worker's religious freedoms and the right of employers to keep workplaces safe for employees, co-workers, customers, and, in the cases of hospitals and clinics, severely ill patients.
The House Employment, Labor and Pensions Committee will take public testimony on the proposal Dec. 16 in advance of lawmakers reconvening in full in January. More than 50 House Republicans—but no Democrats—have signed onto the bill.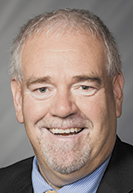 State Rep. Matthew Lehman, R-Berne, said he authored the bill because vaccines are a personal and religious issue for many people, and businesses need to accommodate those beliefs.
However, some companies are not approving requests for religious exemptions, Lehman said. When the demands of business cross religious lines, "I think there needs to be some protections for the worker."
But many of Indiana's largest business and medical associations—including the Indiana Chamber of Commerce, Indy Chamber, Indiana Manufacturers Association, Indiana Restaurant and Lodging Association, and Indiana State Medical Association—have opposed restrictions on businesses mandating vaccines.
Some say the legislation could hamstring efforts to rein in a pandemic that is once again filling hospitals. COVID-19 hospitalizations across the state have doubled in the past month, filling a record 70% of all staffed hospital beds, according to the Indiana Department of Health.
Nationwide, the pandemic has claimed more than 788,000 lives, including more than 17,000 in Indiana.
A step further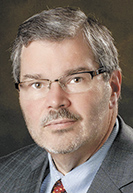 State health officials have repeatedly urged Hoosiers to get vaccinated, but some employers have gone a step further, laying down mandates. Many of Indiana's hospital systems and some large manufacturers have required employees to get vaccinated, apply for a medical or religious exemption, or face termination. Several have fired workers who have refused, although some say they granted a small number of religious and medical exemptions.
Still, Indiana ranks 41st among all states for percentage of its population fully vaccinated, at about 51%, according to the Centers for Disease Control and Prevention's COVID tracker.
"The damage and the destruction that COVID-19 has had on individuals and communities is enormous," said Paul Halverson, dean of the Fairbanks School of Public Health at IUPUI. "We finally have an ability to substantially curtail death and disability with these vaccines. And the idea that someone, anyone, would want to go out of their way to limit the effectiveness of the best tool that we have is very regrettable."
Some economists say the Indiana economy cannot fully recover until the threat of the pandemic and an overloaded health care system are resolved.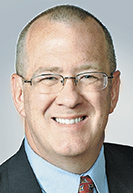 Michael Hicks, director of Ball State University's Center for Business and Economic Research, said the ability of employers to protect workers and customers is fundamental. He said more Hoosiers died of COVID-19 in a recent two-day period than died in workplace accidents in any year in the past decade.
"So, in terms of the effect of legislation upon workplace disease and death, it is nearly a statistical certainty that prohibiting employers from mandating a COVID vaccine would cause more deaths than outlawing businesses from requiring hard hats, safety goggles, drug and alcohol screening, workplace speed limits, or training on equipment and vehicles," Hicks said.
But, Lehman, the author, said the bill is needed because some employers have been reluctant to grant religious exemptions for sincerely held religious beliefs, despite the federal law that allows for certain accommodations for religious reasons.
"We're going down this path of mandated vaccinations, but we're going to still follow what federal guidelines have laid out when it comes to religious exemptions and medical exemptions," he said.
Religious exemption
Under the bill, an application for a medical exemption from a vaccine mandate would require a note from a physician, physician's assistant or advanced practice nurse who has examined the employee and has concluded that the vaccine would be medically unsound for that person.
An application for exemption on religious grounds, however, would require only that an employee present a statement that the employee declines the vaccine "because of a sincerely held religious belief." The employee would not have to state the religion or provide any details, including evidence that the belief is sincerely held.
"The employer must allow the employee to opt out of the employer's COVID-19 immunization requirement … without further inquiry," the bill says.
It's unclear how many religions take issue with COVID-19 vaccines. According to a review by the Vanderbilt University Medical Center, most of the world's religions—including the vast majority of Christian denominations—have no theological objection to vaccinations. Jehovah's Witnesses, Christian Scientists and the Catholic Church have all issued statements saying their religion does not prohibit members from receiving the COVID-19 vaccine.
There are a handful of Christian denominations, along with several faith-healing sects, that have theological objections.
The Indiana Chamber of Commerce argues that Title VII of the Civil Rights Act covers employees who are part of those denominations or can show a sincere religious objection to a vaccination.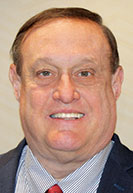 "Employers have been complying with that for decades, and are familiar with that, rather than Indiana coming up with its own standard for religious exemptions," said Kevin Brinegar, the chamber's CEO.
Under Title VII, the burden is on employees, who must notify the employer that there is a conflict between their sincerely held religious beliefs and the employer's COVID-19 vaccination requirement.
"An employer should assume that a request for religious accommodation is based on sincerely held religious beliefs," according to a Q&A published by the U.S. Equal Employment Opportunity Commission. "However, if an employer has an objective basis for questioning either the religious nature or the sincerity of a particular belief, the employer would be justified in making a limited factual inquiry and seeking additional supporting information."
It continues: "An employee who fails to cooperate with an employer's reasonable request for verification of the sincerity or religious nature of a professed belief risks losing any subsequent claim that the employer improperly denied an accommodation."
Brinegar said HB 1001 would open the door for exemptions too far, by granting carte blanche to anyone seeking religious exemptions, no questions asked.
But some advocates of religious freedom say the First Amendment of the Constitution protects workers even in matters of vaccination mandates.
"It's totally unconstitutional to make a person justify their religious belief," said Terre Haute attorney Jim Bopp. "All it has to be is sincerely held, and then is to be respected without question."

Mandates so far
The workplaces in central Indiana that have imposed vaccination mandates—primarily health care organizations and some large manufacturers—permit employees to request religious exemptions.
Most of the region's hospital systems imposed a vaccine mandate, and several already have terminated or suspended employees who did not comply. A group of Ascension St. Vincent nurses testified last month on a similar proposal that they were fired after their requests for religious exemptions were denied and they still refused to be vaccinated. They told lawmakers they hoped the legislation would help them get their jobs back.
A spokeswoman for Ascension St. Vincent did not respond to questions from IBJ about whether the hospital system—part of St. Louis-based Ascension, the nation's largest Catholic hospital system—had a position on HB 1001 or why the nurses' religious exemptions were denied.
Roche Diagnostics, one of the region's largest employers, said "a small number" of workers across its U.S. locations have been terminated after choosing not to get vaccinated for COVID-19 by the Nov. 15 deadline set by the company.
The company said 96.4% of its approximately 8,000 U.S. employees are fully vaccinated, and another 2.6% have approved exemptions for medical reasons or sincerely held religious beliefs.
Roche spokeswoman Michelle Johnson said the company, which makes and services diagnostic equipment for hospitals and laboratories, has reviewed HB 1001 and continues to stand by its mandate.
"It is our top priority to protect the health and safety of our employees as we work to support the national response to COVID-19," Roche said in a statement. "A vaccinated workforce enables us to continue to supply vital testing across the country, support our communities, our laboratory customers and the patients we serve."
Eli Lilly and Co., one of the city's largest employers, declined to say whether it supported or opposed HB 1001. In August, the drugmaker was one of the first Indiana employers to announce a vaccine requirement. It said the mandate included exceptions for those with medical reasons or sincerely held religious beliefs. Employees excused from the vaccine requirement are required to adhere to CDC guidance for masking, social distancing and periodic testing.
"Lilly will continue to work with local government and our business membership organizations to make clear we support the science behind the protection vaccines provide, as well as respect the legitimate needs for accommodations that some employees may have," the pharmaceutical company said.
Whose call?
Some hospitals systems, including Indiana University Health and Eskenazi Health, referred questions about the legislation to the Indiana Hospital Association, a trade and lobbying group, which declined to say whether it supports HB 1001. Instead, it asked that the state redouble its efforts to increase Indiana's vaccination rate before winter arrives.
"While we understand the desire to return to normalcy, the health care system remains under unprecedented strain," said Brian Tabor, president of the Indiana Hospital Association.
Around the country, airlines, hospitals and manufacturers have instituted vaccine mandates. Employers such as United Air Lines, Tyson Foods and Massachusetts State Police have seen nearly 100% compliance, even as a handful of employees have chosen not to get vaccinated and left.
The mandates are an appropriate and legally protected step to take in a national health emergency, said Nicolas Terry, executive director of the Hall Center for Law and Health at Indiana University McKinney School of Law. Any move now to limit employer mandates "would be irresponsible in the era of COVID," Terry said.
The Indiana Public Health Association—which represents health departments, medical organizations and some hospitals—said it is urging legislators to do everything possible to maintain widespread, supported access to COVID-19 vaccination. But the organization stopped short of taking a position on HB 1001.
The Indiana Manufacturers Association, which represents more than 1,000 companies that employ about 400,000 workers, opposes the bill, saying it was vague on what constitutes a medical or religious exemption, among other things.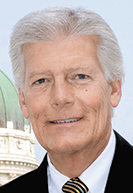 "Our position is that manufacturers should make the determination based upon their business needs," said Brian Burton, the association's CEO.
But as far as the bill's author is concerned, the issue is not whether vaccinations are effective or can slow or even stop the pandemic, but who should have a say in requiring them.
"I'm vaccinated," Lehman said. "I think you should get vaccinated. But I don't think any employer should be able to force you to get vaccinated against your will."
Political fight
Democrats have not signed on to the bill, but Republicans don't need them to. That's because Republicans have supermajorities in both legislative chambers, which not only means they don't need Democrats to vote yes, they don't even need them in the chamber to vote at all.
Still, Democrats are expected to argue vehemently against the legislation—or at least the provisions related to employer mandates.
Rep. Ryan Hatfield, D-Evansville, the senior Democrat on the House committee that will hear the bill, said that, while it's important to protect religious liberties, employers should be allowed to do what's best to protect their workplaces.
"I believe that employers have an incentive to keep their employees healthy and working," Hatfield said. "And that is bad public policy to prohibit them from doing what they believe is best for their workplaces."
The bill is complicated, however, because it would also authorize several administrative actions that would allow Indiana to continue receive federal emergency funding, even if Gov. Eric Holcomb ends the state's COVID emergency orders—or lawmakers end it for him.
Hatfield said that part of the bill has bipartisan support, because it would mean the difference in receiving money to help tens of thousands of low-income Hoosiers for medical care and food assistance.•
Please enable JavaScript to view this content.