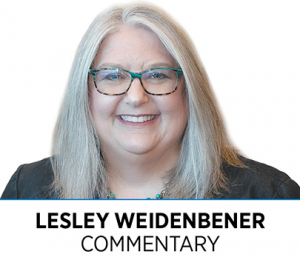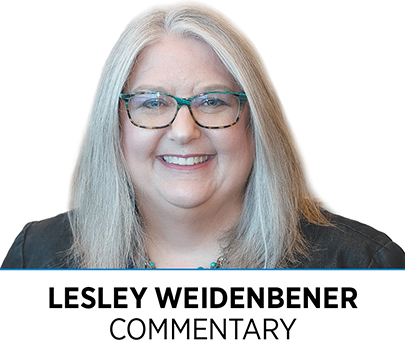 Among the lines you'll hear IBJ editors and reporters tell perspective staffers during interviews is that an advantage of working at a business journal is that "we don't cover guns or abortion." It's a short-cut way of saying that, in general, we don't cover crime and social issues.
Instead, IBJ reporters generally work the same hours as do businesspeople—mostly Monday to Friday with occasional long hours or nights and weekends to cover government meetings or to finish big stories or projects. Our focus is on economic development, real estate, finance, technology, manufacturing, government and health care. It's on workers and workplaces. It's on business leaders and philanthropists.
And typically, the crime you'll find on our news pages is white-collar crime—cases involving some type of fraud.
Of course, that's been changing for a while. Seven years ago, IBJ intensely covered the Religious Freedom Restoration Act. It was very much a business story, even though it was rooted in issues related to LGBTQ rights and religion.
About five years ago, IBJ began more intensely covering issues of poverty and equity. That was part of our evolving understanding that, for central Indiana to thrive overall, big swaths of the community can't be left behind, as they have been for decades.
And in 2020, when the murder of George Floyd by a police officer in Minneapolis led to protests, some of which turned violent, IBJ had a reporter on the ground to cover both the peaceful demonstrations by people fed up with blatant racism and the riots that left downtown businesses looted and scarred.
That doesn't mean we're not struggling with how to cover many of those issues—and those debates have increasingly come to the forefront.
In April 2021, when a 19-year-old former employee went to a FedEx facility in Indianapolis with assault-style rifles and killed eight people, I had been editor of IBJ about four months. I decided at the time not to send a reporter to the FedEx facility. I judged that our relatively small staff could better spend our time reporting stories about the need for trauma support for FedEx employees, whether the state's red-flag law was implemented as it could have been, and how the shooting fit into the larger context of workplace shootings in Indiana.
It's a decision I have not felt good about since. And so, when a shooter opened fire this month at Greenwood Park Mall, I asked a reporter who lives in that area to head to the mall and gather what she could from police about what happened. The result is that, despite her good work, our story reflected largely what we could have collected from other sources. I'm not sure that was a good use of our resources, either.
And now, the Indiana Legislature is meeting in special session to debate the state's abortion law. It's not an issue IBJ has traditionally spent time covering. But whether to ban abortion is an issue that companies and their leaders are weighing in on. Like RFRA, the abortion debate affects where someone might want to live and work. And it might affect where a company decides to do business.
So, we're covering it. But we do have questions about how many resources to put into the debate—and what is the best way for us to tackle it.
This week, we're going to talk as a staff about how we should continue covering these important issues. I'd like to have your input as well. Email me at lweidenbener@ibj.com.•
__________
Weidenbener is editor of IBJ.
Please enable JavaScript to view this content.